Bitcoin Price Prediction: BTC Finds Solid Support at $26,000 Double Bottom Level, Latest Update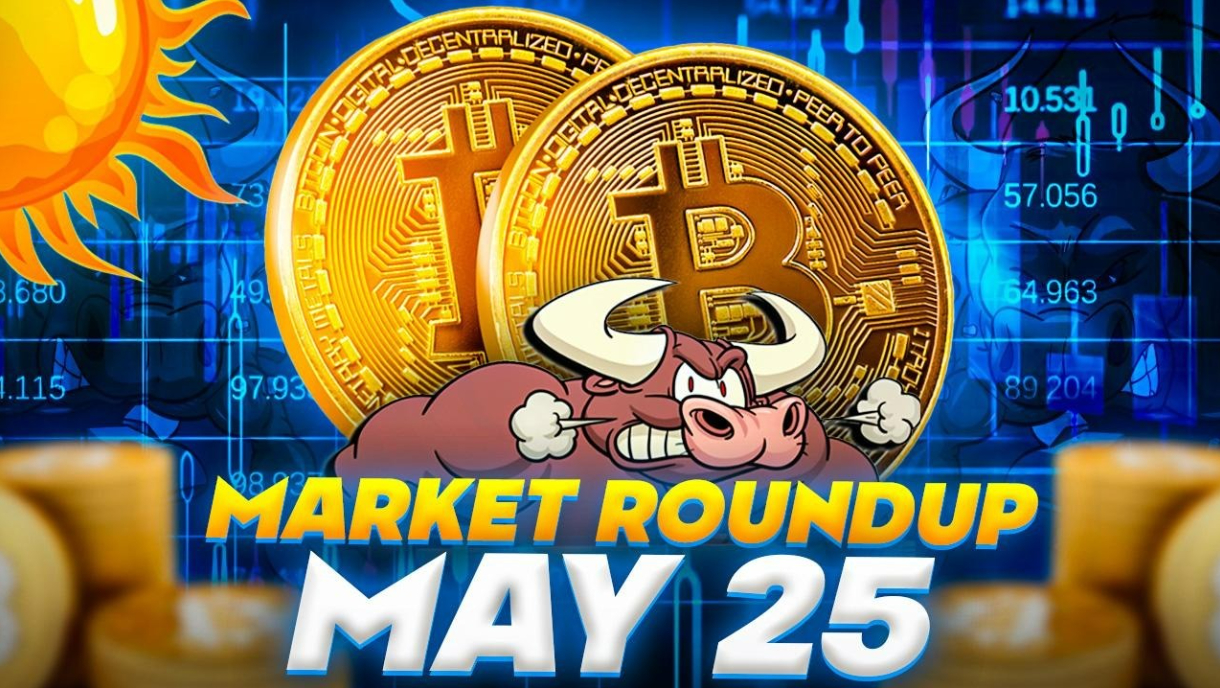 Bitcoin, the leading cryptocurrency, has recently found significant support at the $26,000 level, forming a double-bottom pattern.
This level has proven to be a strong support zone for BTC, indicating a potential bullish reversal.
In this Bitcoin price prediction, we will delve into the implications of this price action and explore the key factors influencing Bitcoin's price prediction.
Let's examine the current market dynamics and analyze whether the double bottom formation could lead to a potential upward trend for BTC.
Japan to Implement Stricter Regulations for Crypto Exchanges
Japan will enforce stricter anti-money laundering (AML) regulations for Bitcoin transactions on June 1st.
This move aims to align Japan's legal framework with international cryptographic standards. During a meeting held in Japan in mid-May, G7 members discussed travel policies.
Following the hacking incidents at Mt.Gox and Coincheck, Japan's financial regulator, the Financial Services Agency (FSA), implemented new rules for cryptocurrency exchanges.
The FSA has introduced various regulations to protect consumers, including the segregation of customer and business assets, annual audits to verify holdings, a ban on leveraged trading on exchanges, and a requirement for authorized cryptocurrency exchanges to store at least 95% of client funds in cold wallets.
The upcoming regulations in Japan have added pressure to the BTC/USD prices, which were already experiencing a decline due to the increasing wave of cryptocurrency regulations worldwide.
Decline in Crypto Attacks Indicates Improved Security Measures, but BTC Prices Remain Unaffected
In the first quarter of 2023, assaults and hacks on cryptocurrency protocols decreased significantly, experiencing a 70% decline compared to the same period in 2022, according to research conducted by security company TRM Labs.
Despite similar incidents, the average size of the hacks decreased from nearly $30 million in the previous year's first quarter to $10.5 million in Q1 2023.
TRM Labs also observed that victims of cryptocurrency theft were able to recover over 50% of their stolen funds in Q1 2023, highlighting the potential for these incidents to function as unofficial bug bounties occasionally.
The decline in crypto attacks this year can be attributed to factors such as improved cybersecurity practices, stronger regulations, and increased collaboration among industry participants, providing hope for a more secure future.
While these research findings are favorable for the crypto market, they did not result in an upward push for BTC prices.
Bitcoin gets Support from Florida Governor, Ron DeSantis
The conversation between Elon Musk and Florida Governor Ron DeSantis, who is also a Republican presidential candidate, concluded with a discussion about digital assets, including mentions of Bitcoin and Dogecoin.
Governor DeSantis expressed his support for Bitcoin, framing it as a matter of civil liberties and criticizing his opponents' efforts to impose restrictions on cryptocurrencies as an example of government overreach.
DeSantis stated, "You have every right to do Bitcoin. The only reason these people in Washington don't like it is because they have no control over it."
He committed to vigorously oppose any congressional attempt to ban "things like Bitcoin" through new legislation. Furthermore, he warned that if President Biden is reelected, the current administration may seek to eliminate Bitcoin.
DeSantis believes that Bitcoin is a target for the current administration, adding, "And if it goes on for another four years, they'll probably kill it."
On Wednesday, Ron DeSantis also expressed his opposition to the creation of a central bank digital currency but pledged to defend people's ability to trade in digital assets like Bitcoin. This support from DeSantis is helping to limit the losses in Bitcoin for the day.
Bitcoin Price Prediction
During the Asian trading session, Bitcoin, the leading cryptocurrency, has found support near the $25,800 mark.
The four-hour timeframe reveals the formation of a hammer pattern above this level, indicating a potential reversal towards a bullish trend and a weakening of bearish momentum.
However, Bitcoin is facing resistance at the $26,600 level, which is further strengthened by the presence of the 50-day exponential moving average.
This level previously acted as support but now acts as a resistance following a violation.
If Bitcoin drops below the $25,800 level, it may target the $25,500 level as a downside target. The oversold conditions indicated by the RSI and MACD indicators suggest the possibility of a minor bullish correction.
Therefore, close monitoring of the $25,800 level is crucial, as a breakout above it could lead to a modest bullish correction toward the $26,400 or $26,600 levels.
Top 15 Cryptocurrencies to Watch in 2023
Cryptonews Industry Talk showcases top cryptocurrencies with promising futures in 2023. Carefully chosen for their growth potential, these assets offer unique features and innovative technologies. Prepare to discover the exciting opportunities they hold for the future.
Disclaimer: The Industry Talk section features insights by crypto industry players and is not a part of the editorial content of Cryptonews.com.
Find The Best Price to Buy/Sell Cryptocurrency
---