Bitcoin Price Prediction: Assessing the Potential Support of the Upward Channel Near $26,800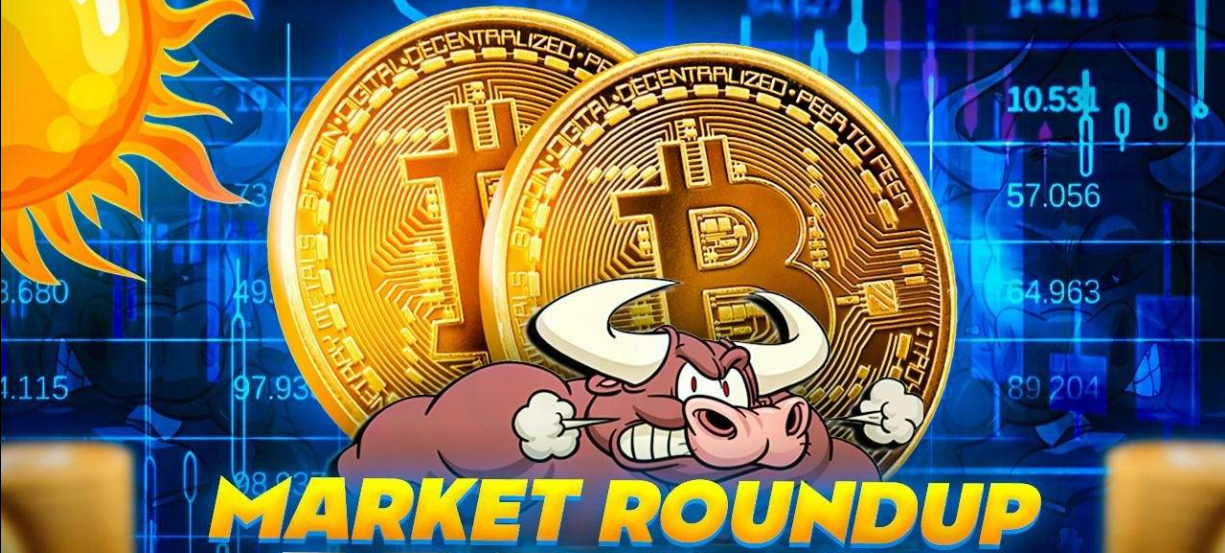 In the world of cryptocurrency, Bitcoin continues to be a subject of great interest and speculation.
As the price of Bitcoin experiences fluctuations, analysts and traders are constantly seeking insights into its future movements.
In this Bitcoin price prediction, we will focus on assessing the potential support level of the upward channel near $26,800.
By analyzing key technical indicators and market trends, we aim to provide a clearer understanding of the possible trajectory of Bitcoin in the near term.
EU Member States Set to Enact Groundbreaking Cryptocurrency Regulations
The world's first comprehensive framework of regulations for crypto-assets has been given final approval by European Union member states on Tuesday, placing increased pressure on countries such as Britain and the United States to follow suit.
"Recent developments have underscored the critical necessity of implementing regulations that enhance the protection of European investors in these assets and safeguard against the misuse of the cryptocurrency industry for money laundering and terrorist financing," stated Elisabeth Svantesson, Sweden's Finance Minister, as the country currently holds the EU presidency.
The decision has been made that, regardless of the transfer amount, service providers must begin requesting the names of both the senders and beneficiaries of crypto assets starting in January 2026.
An agreement has been reached to amend the regulations governing tax cooperation among member nations to include transactions involving crypto-assets, as well as the exchange of information related to high-value tax judgments.
Crypto companies emphasize their desire for regulatory certainty, placing pressure on governments to adopt EU regulations and on regulators to establish consistent standards for cross-border operations.
These new regulations have seemingly had a negative impact on crypto assets, particularly the BTC/USD pair.
Peter Thiel Invests $35 Million in Bitcoin Startup River
On Tuesday, the bitcoin technology and financial services company, River, secured $35 million in a Series B round led by investment firm Kingsway Capital, with the participation of billionaire investor Peter Thiel.
For both individuals and companies, River offers a wide range of Bitcoin-related services, including mining, full-reserve custody, and a wallet that supports both on-chain and Lightning Network transactions.
The Lightning Network is a Bitcoin scaling solution that enables faster transaction speeds and lower fees by settling transactions off-chain.
In a recent news statement, River CEO Alex Leishman emphasized the importance of Bitcoin, stating, "These bank failures and bailouts have served as a reminder of why Bitcoin is so crucial."
He highlighted Bitcoin as a secure path towards a more equitable, democratic, and open global economy.
Leishman further stated that River's mission is to provide the simplest on-ramp for individuals to invest in Bitcoin as they seek an alternative to the existing system.
This fundraising round reinforces our commitment to leveraging Bitcoin—the only incorruptible digital currency—to foster a trustworthy and resilient financial ecosystem.
The New Wave of Institutional Adoption Fuels BTC/USD Price Growth
Cormint Data Systems, a startup in the Bitcoin mining industry, has raised $30 million in a Series A fundraising round. The round was co-led by its president and will be used to build a data center in Fort Stockton, Texas, with a processing capacity of 2.4 exahashes per second (EH/s).
The additional funds are in addition to the 400 BTC ($10.8 million) raised through promissory notes in late 2022.
The mining sector is experiencing a recovery after a prolonged period of decline, known as the crypto winter, which resulted in numerous bankruptcies and defaults.
The recent uptick in bitcoin's price and the decrease in energy costs have contributed to this recovery.
Meanwhile, Auradine, a Silicon Valley-based provider of web infrastructure solutions, has announced a successful Series A funding round, raising $81 million.
This startup has gained attention in the market, particularly because it is backed by Marathon Digital Holdings, a renowned bitcoin mining company.
Marathon disclosed in its recent Q3 report that it holds approximately $35.5 million worth of preferred stocks in Auradine.
The recent surge in institutional adoption among crypto-related startups helped mitigate the losses in BTC/USD prices on Wednesday.
Bitcoin Price
Bitcoin is currently trading at $27,114, experiencing a decrease of 0.15 percent on Wednesday.
The growing trend of institutional adoption among crypto startups is providing support to Bitcoin at the moment.
BTC has formed a descending channel on the two-hour chart, with support near $26,850.
There is also a potential support level of around $26,750, indicated by a double bottom pattern.
This range is important for Bitcoin's bullish trend as long as it stays above $26,750 within the channel.
The RSI and MACD, two leading technical indicators, are currently in neutral territory.
Bitcoin's price shows fluctuations above and below the 50-day exponential moving average, reflecting mixed investor sentiment.
Today, the $26,750 level is critical. Holding above it suggests considering buying positions with targets at $27,250 and possibly $27,650.
A break below $26,750 could lead to a decline toward $26,200.
Top 15 Cryptocurrencies to Watch in 2023
The Cryptonews Industry Talk team has compiled a selection of promising cryptocurrencies for 2023 that demonstrate strong potential.
These cryptocurrencies show significant prospects for growth in both the near and distant future.
Disclaimer: The Industry Talk section features insights by crypto industry players and is not a part of the editorial content of Cryptonews.com.
Find The Best Price to Buy/Sell Cryptocurrency
---