Bitcoin Price Prediction as US CPI Data is Released – Here's Where BTC is Headed Now
Disclosure: Crypto is a high-risk asset class. This article is provided for informational purposes and does not constitute investment advice. By using this website, you agree to our terms and conditions. We may utilise affiliate links within our content, and receive commission.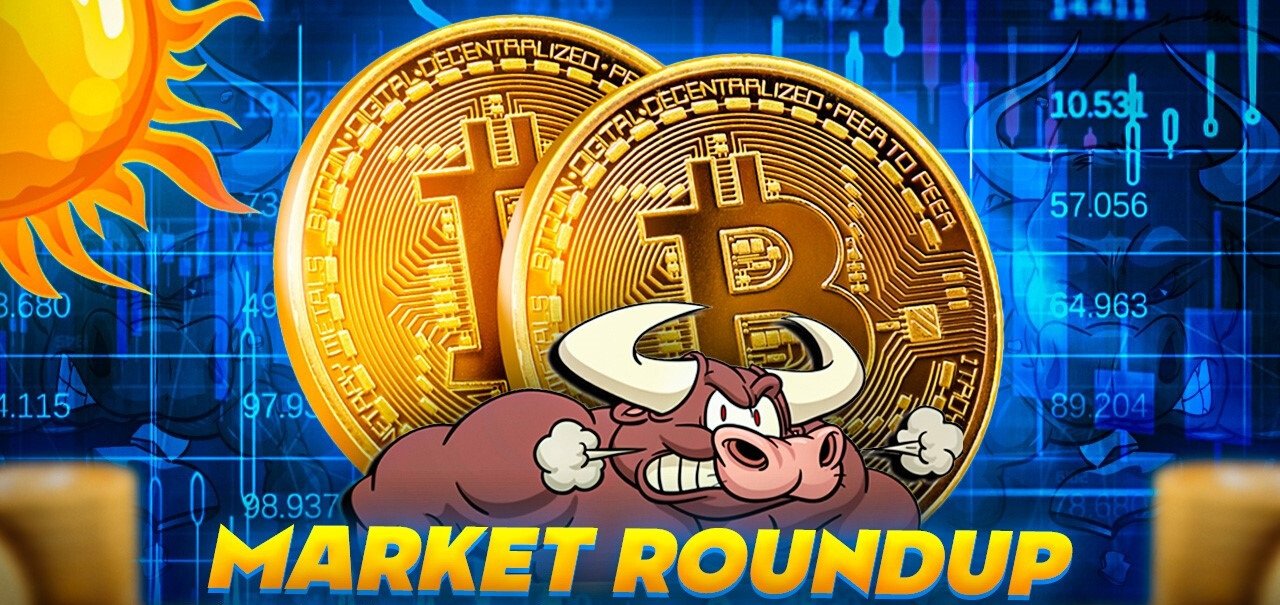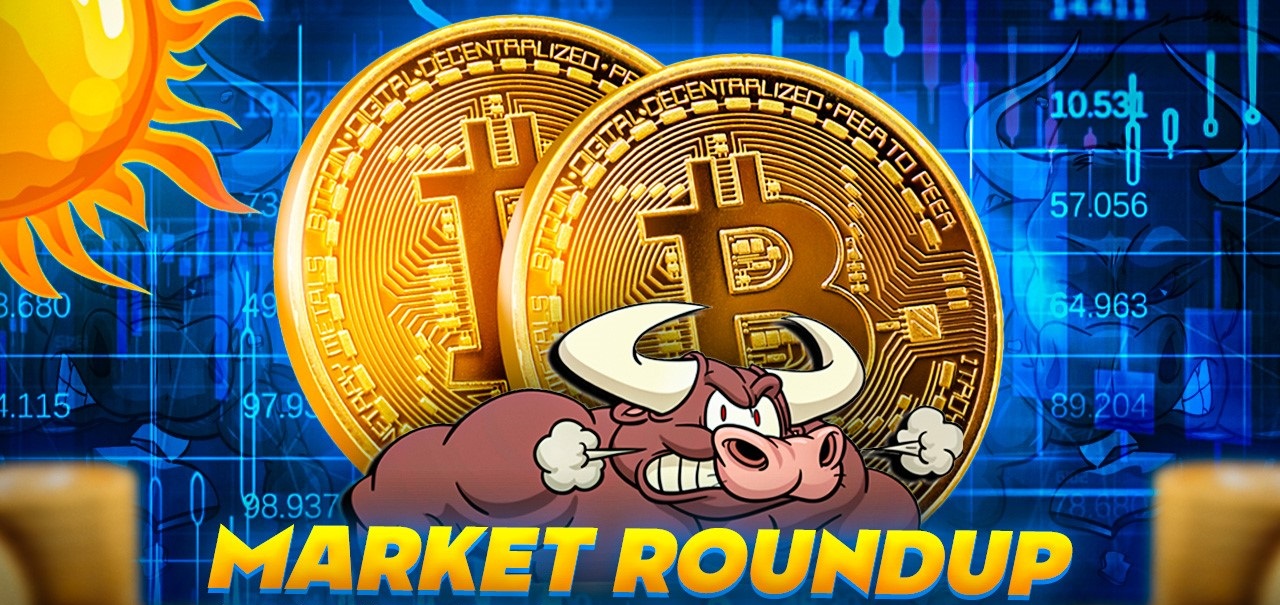 Bitcoin, the world's largest cryptocurrency, halted its downward rally and climbed beyond the $22,000 mark. During New York trade, BTC rose by up to 3.2% to $22,323, after dipping earlier in the day. Meanwhile, Ethereum, the second most valuable cryptocurrency, has also risen back above the $1,500 mark.
According to Coinmarketcap statistics, the overall market value of all cryptocurrencies is $1.03 trillion, up 2.12% on the day.
BTC started to rise sharply pic.twitter.com/niCm5oz0xP

— Uncle Sam (@UncleSam298) February 14, 2023
The increase in cryptocurrency prices followed the release of US Consumer Price Index (CPI) statistics for January, which showed a lower-than-expected decline in inflation. Additionally, the easing of concerns over cryptocurrency regulations has been a significant factor in supporting the crypto industry. As a result, long-term investors continue to hold BTC, as evidenced by the ongoing price gains in Bitcoin.
📌 Bitcoin reacted with slight volatility to the publication of a new report from the US Federal Bureau of Labor Statistics. The consumer price index (CPI) fell to 6,4% in January after hitting 6,5% in December.#EasyTrading #BTC #Investments #trading #EXEXplatform #exex pic.twitter.com/hFKMhOdIEf

— EXEX.com (@ExexCom) February 14, 2023
Moreover, the growing popularity of the Ordinals NFTs protocol, which enables the integration of non-fungible tokens with Bitcoin, has driven an increase in activity on the network.
This surge in activity is due to the popularity of the Ordinals protocol, which allows storage of non-fungible tokens (NFTs) on the Bitcoin blockchain.

The 7-day moving average of Bitcoin blockchain transactions has reached 345,000, a figure not seen since the second… pic.twitter.com/8LcIwfLkP2

— Coinvert (@coinvert) February 9, 2023
Meanwhile, the DBS crypto exchange, which is not available to retail traders, now facilitates trading in Bitcoin, Ether, XRP, Bitcoin Cash, DOT, and ADA. This development is believed to be another important factor in maintaining high Bitcoin prices.
Risk-On Crypto Market – Consumer Price Index (CPI) Data
The global cryptocurrency market has regained its momentum and is once again trading above the $1 trillion mark. Most cryptocurrencies have increased in value due to the US Consumer Price Index (CPI) figures for January, which showed a lower-than-expected inflation rate.
Bitcoin has rebounded from recent lows and is currently trading above $22,000 per coin, while Ethereum has also surpassed $1,500.
#Crypto markets rise today, Bitcoin back above $22,000:#Bitcoin + 1.9% to $22,220#Ether + 3.3% to $1,556#Cardano + 7.5% to $0.38#Polygon + 6.1% to $1.26

Source: @CoinMarketCap

🇺🇸U.S. CPI report showed slightly higher inflation than expected.https://t.co/ukONF34zwF

— Forkast News (@Forkast_News) February 15, 2023
It is worth noting that the markets initially experienced a downturn, but they quickly bounced back, and BTC and several other cryptocurrencies gradually increased in value.
As a result, the market reaction has become highly volatile, but this may stabilize as more data becomes available. The next crucial market-moving report will be the PCE index data, which is scheduled to be released on February 24th.
The #Fed is on record as using #PCE data as its primary inflation gauge. The importance of longer-term inflation patterns (core – less food and energy). And the BEA's Core Personal Consumption Expenditures Chain-type Price Index for comparison. pic.twitter.com/V0YMEyCH38

— le block-iste (@le_iste) February 8, 2023
In the coming weeks, the cryptocurrency market is expected to remain highly responsive to macroeconomic developments. Investors should monitor regulatory policies closely, as tighter regulations on stablecoin securitization could lead to increased market volatility and unpredictability.
Regarding economic data, the CPI rose by 0.5% in January, compared to 0.1% in the previous month. However, on an annual basis, inflation was higher than expected, with a rate of 6.4%, compared to 6.5% in December and a forecast of 6.2%.
(1/4) US #CPI drops by 0.1% to +6.4% YoY, although a larger drop to +6.2% was expected in the bank survey. Month-over-month CPI actually increased by 0.5% vs the previous drop of 0.1%, primarily due to stubbornly high #housing and #services costs. pic.twitter.com/Kb5PemGh7s

— moneycorp Americas (@moneycorp_amer) February 14, 2023
The core CPI, which excludes the more volatile expenses of food and energy, rose faster than expected at 5.6%, compared to the forecasted 5.5%, but it decreased from 5.7% in the previous month.
Whales Gain Control
According to Glassnode statistics, the price increase coincided with the seven-day moving average mean on-chain transaction size reaching a five-year high of $1,145.
The world's first cryptocurrency Bitcoin (BTC) has seen a significant price increase over the last 24 hours and on-chain fundamentals show that long term holders are still keeping their coins#BTC    #cryptocurrency #ETH #coin pic.twitter.com/ApNajpJGKX

— Muhammad Aqib (@muhaqib490) February 15, 2023
A series of whale transactions, some of which were worth over $200 million, occurred this week and significantly increased the average value of on-chain transactions. On February 11th, one such transaction involved the transfer of approximately $304 million from multiple addresses to an unknown wallet all at once.
Glassnode statistics show that long-term Bitcoin investors are increasingly holding onto their coins. Today, the total amount of Bitcoin that has not been transferred in at least 10 years reached a new record high of 2,634,631 BTC.
Additionally, the percentage of Bitcoins that have not been transferred for at least two years has just reached an all-time high of 49.863%, which means that over half of all BTC has been held for at least two years, according to the same data source.
Bitcoin Price
As of now, the live Bitcoin price is $22,144, and the 24-hour trading volume is $26,958,290,852. Bitcoin has increased by nearly 2% in the last 24 hours. It currently holds the #1 ranking on CoinMarketCap, with a live market cap of $427,201,921,132.
From a technical standpoint, Bitcoin has broken through a crucial support level of $21,700 and is presently trending downward toward the following support area at $21,290. If the price keeps decreasing, it may face resistance at the 38.6% Fibonacci retracement level of $21,290.
Yes, that's correct. If Bitcoin fails to hold the $21,290 support level, the next support level to watch would be the 50% Fibonacci retracement level of $20,300. This level is seen as a crucial support level for Bitcoin, as a break below it could signal a further downtrend.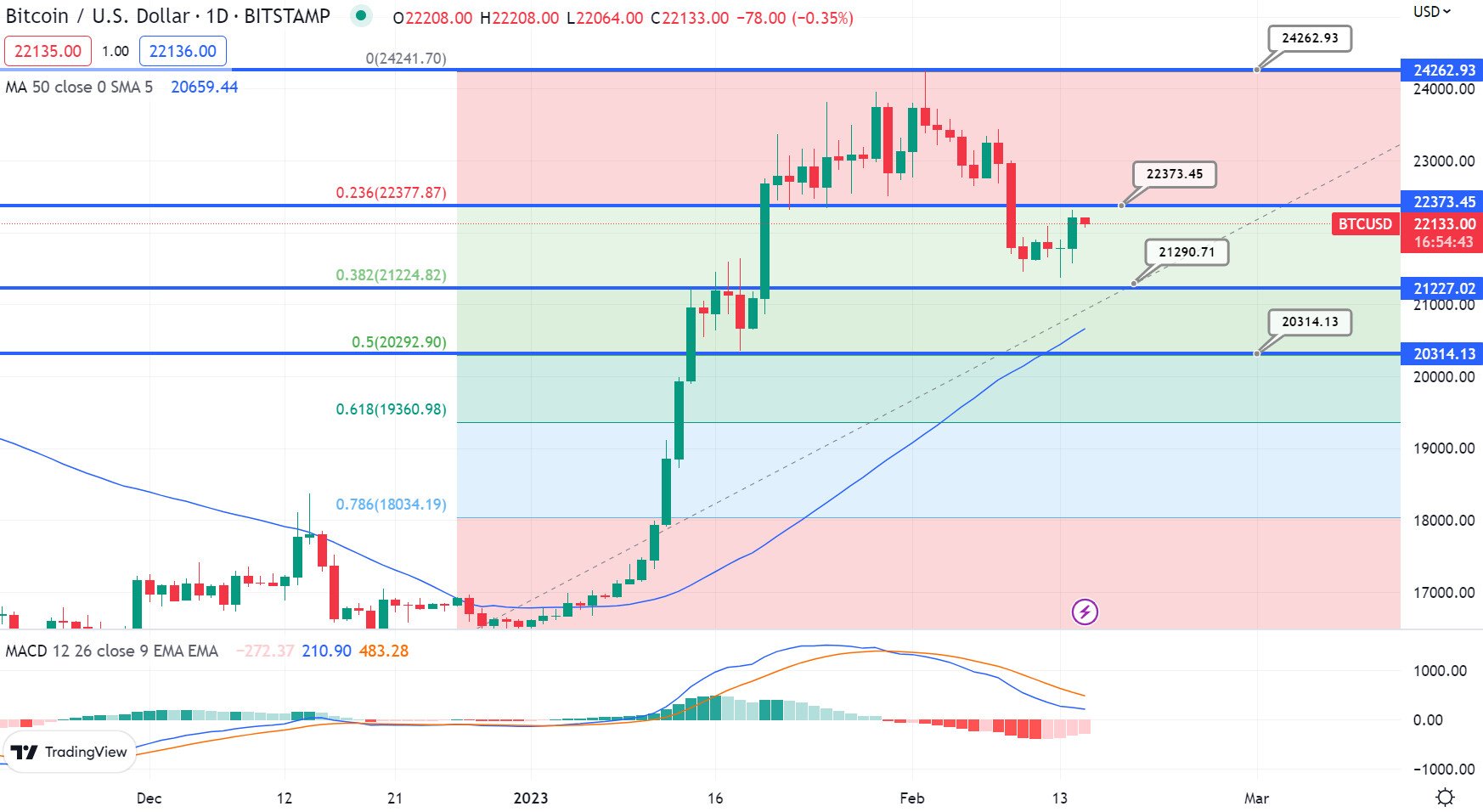 However, it's important to note that technical analysis is just one tool in predicting market movements, and many other factors can also influence the price of Bitcoin, such as macroeconomic events, regulatory changes, and investor sentiment.
If the bullish momentum picks up and the price of Bitcoin manages to close above the critical resistance level of $22,375, it could indicate a potential reversal in trend. In such a scenario, the next key resistance level for Bitcoin could be at $24,260.
Bitcoin Alternatives
CryptoNews Industry Talk has published a review of the top 15 cryptocurrencies to keep an eye on in 2023, aimed at assisting with investment decisions.
In addition, there are other investment opportunities with the potential for high returns that may be worth considering.
Disclaimer: The Industry Talk section features insights by crypto industry players and is not a part of the editorial content of Cryptonews.com.
Find The Best Price to Buy/Sell Cryptocurrency


---