Bitcoin Price Prediction as Pantera Capital CEO Says Next Bull Market Cycle Has Already Started – What Does He Know?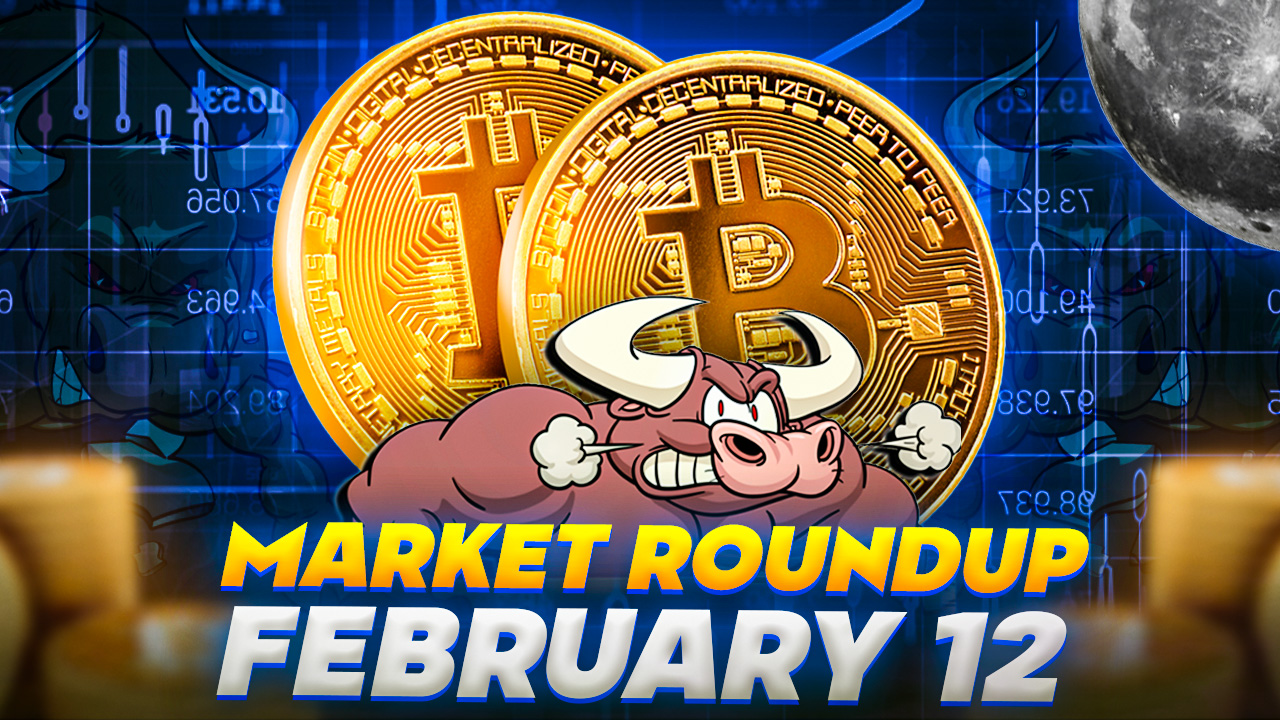 In the past few years, the cryptocurrency market has grown at a rate that has never been seen before. Bitcoin, the largest cryptocurrency by market capitalization, has led the way. As Bitcoin's price continues to trade sideways, investors and analysts closely monitor the market to predict where the price will go next.
In this context, the CEO of Pantera Capital, Dan Morehead, has made bullish predictions about the cryptocurrency market. In this update, we will discuss Morehead's remarks and analyze what they could mean for Bitcoin's price in the future.
Pantera Capital CEO: Next Bull Cycle Started
Dan Morehead, the CEO of Pantera Capital, recently stated that Bitcoin has already entered its next bull market cycle, despite some market apathy. Morehead, the CEO of Pantera Capital said that Bitcoin is already in its seventh bull cycle and that investors shouldn't be scared off by the drop in the crypto market after FTX.
In the company's Blockchain Letter, he anticipated that 2023 would be a year of restoring faith in the crypto market and acknowledged that it had experienced lows during this cycle.
Morehead believes that it's time to flip crypto bullish despite market apathy. He said, "Pantera has been through ten years of Bitcoin cycles, and I have traded through 35 years of similar cycles."
According to Morehead, the crypto market, including Bitcoin, has already hit its lowest point regardless of how the interest rates fluctuate. He firmly believes that blockchain assets are in the next bull market cycle.
Morehead further supports his argument by stating that Bitcoin's recent decline from its all-time high falls within historical norms. He predicts that Bitcoin will surge by 136% during the upcoming seventh bull cycle, leading to another all-time high.
Morehead used data to support his argument and stated that the decline in the crypto market from November 2021 to November 2022 was the median of a typical cycle. He pointed out that it was the only bear market that wiped out more than 100% of the previous bull market, specifically 136%.
Bitcoin Hash Rate Significantly Increases As Public Miners Jump In
Hashrate Index's latest analysis reveals that publicly listed Bitcoin mining companies, such as Core Scientific, Riot, and CleanSpark, experienced a surge in Bitcoin production in January. This was attributed to stable electricity prices and improved weather conditions.
The analysis also showed a consistent increase in hash rate and BTC production compared to the previous month, as revealed in the first production update of 2023.
In January, the majority of public miners increased their Bitcoin production, with CleanSpark achieving a 50% boost, a record monthly production of 697 Bitcoins. Core Scientific led in BTC production with 1,527 coins mined, followed by Riot, the second-largest producer, with 740 Bitcoins mined that month.
Marathon and Cipher also witnessed notable increases in Bitcoin production, with 687 and 343 Bitcoins generated, respectively. This marked a significant increase compared to their December outputs of 475 and 225 coins.
IMF Cautions El Salvador Against Trading Bitcoin Bonds: What Does This Mean?
The International Monetary Fund (IMF) has advised El Salvador, the first country to recognize Bitcoin as a legal tender, about the potential risks related to its increasing dependence on digital currency.
Although the IMF recognizes that the risks associated with Bitcoin adoption have not yet materialized due to its limited usage, it has cautioned El Salvador to be vigilant and ensure the transparency and integrity of its financial system.
An IMF report on February 10 examined El Salvador's adoption of Bitcoin and emphasized the importance of transparency and caution in light of the potential risks to its economic strength, consumer protection, financial integrity, and stability.
The report was compiled by a team of specialists who visited the Central American country and concluded that, while the risks associated with Bitcoin have not yet emerged, it is critical to address these potential risks.
The IMF also stressed the importance of the Salvadoran government enhancing transparency regarding its Bitcoin transactions and providing a clear financial status report on its state-owned Bitcoin wallet, the Chivo wallet.
Since El Salvador adopted Bitcoin as a legal currency in September 2021, it is crucial to improve transparency, which highlights the need to fully comprehend the associated risks.
Bitcoin Price
As of today, the live Bitcoin price is $22,012, with a 24-hour trading volume of $16.6 billion. In the last 24 hours, Bitcoin has increased by 1.54%. Bitcoin is currently ranked #1 on CoinMarketCap, with a live market cap of $424 billion. The circulating supply of Bitcoin is 19,288,937 BTC coins, with a maximum supply of 21,000,000 BTC coins.
Bitcoin's price has recently surpassed the $21,800 mark, placing it back into the lateral trading range between $21,800 and $22,350. On the upside, breaking out of the $22,350 mark could drive the BTC price towards $22,800 or $23,350.
As per the MACD and RSI indicators, there are signs of a minor decline in Bitcoin's price. If the price falls below $21,550, it could trigger a bearish breakout that may result in a decline to the $21,150 level.
If Bitcoin's price drops below $21,750, the downward trend could continue, potentially leading the price down to $21,200. If it breaks below that level, it may result in further price declines, with the next support level at $20,600.
Bitcoin Alternatives
CryptoNews Industry Talk has published a review of the top 15 cryptocurrencies to keep an eye on in 2023, aimed at assisting with investment decisions. In addition, there are other investment opportunities with the potential for high returns that may be worth considering.
Disclaimer: The Industry Talk section features insights by crypto industry players and is not a part of the editorial content of Cryptonews.com.
Find The Best Price to Buy/Sell Cryptocurrency
---