Bitcoin Price Prediction as BTC Spikes Up 4% From Recent Bottom – Where is the Next BTC Target?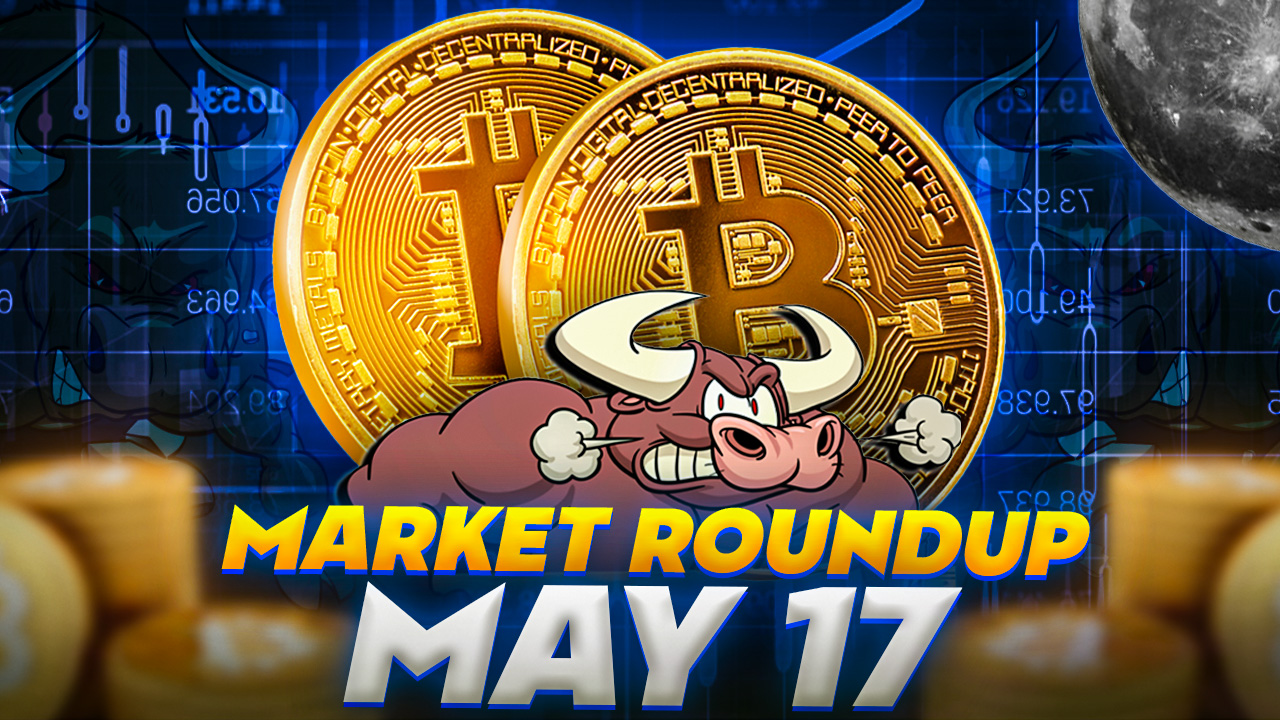 Bitcoin, the leading cryptocurrency, has experienced a significant spike of 4% from its recent bottom.
This upward movement has sparked curiosity among investors and traders who are now eager to know where Bitcoin's price is heading next.
As market participants closely monitor the ongoing price action, they seek insights and predictions to identify potential target levels for Bitcoin.
In this Bitcoin price prediction, we will analyze the current market conditions and trends to provide a Bitcoin price prediction and discuss the possible next target for BTC.
Regulatory News Impacting Crypto Market; Democrats Push for SEC Authority
The recent flow of regulatory news has significantly influenced investors' risk appetite as governments worldwide strive for increased control over the cryptocurrency sector.
Democrats in the United States legislature have circulated a memo among committee members, aiming to solidify the Securities and Exchange Commission's (SEC) authority over crypto.
The document, made public on May 10, argues that the majority of digital assets should be classified as securities. SEC Chairman Gary Gensler even suggests that network nodes could be in violation of securities laws.
Similarly, the United Kingdom's Treasury Committee has strongly recommended the regulation of retail crypto trading and investment as gambling, aligning with the principle of "same risk, same regulatory outcome."
Treasury Committee Chair Harriett Baldwin highlights Bitcoin and Ether, accounting for two-thirds of the total crypto market capitalization, as "unbacked" assets.
Additionally, the upcoming $735 million Bitcoin weekly options expiry on May 19 may play a crucial role in determining whether the price will drop below $26,000.
Bitcoin Price
The current price of Bitcoin stands at $27,134, accompanied by a 24-hour trading volume of $13.7 billion.
Over the past 24 hours, Bitcoin has experienced a 0.50% increase in value. Bitcoin holds the top position on CoinMarketCap, with a live market cap of $525.7 billion.
It has a circulating supply of 19,376,256 BTC coins, while the maximum supply is capped at 21,000,000 BTC coins.
The BTC/USD pair is currently encountering resistance at the $27,200 level, and a successful bullish breakout above this level could propel the BTC price toward $27,700.
The presence of a double top pattern reinforces this significant level, and a breakthrough at $27,700 has the potential to push BTC further toward $28,200.
On the downside, the immediate support for the BTC/USD pair is established at $26,600, and a breach below this level could expose BTC to a decline toward $26,200.
The Relative Strength Index (RSI) and Moving Average Convergence Divergence (MACD), two prominent technical indicators, are currently indicating a neutral market condition for Bitcoin.
The price of Bitcoin exhibits volatility, oscillating above and below the 50-day exponential moving average. This reflects a mixed sentiment among investors regarding the direction of the market.
Today, the $26,750 level holds significant importance. Sustaining Bitcoin's price above this level suggests considering buying positions, with targets set at $27,250 and potentially $27,650.
Top 15 Cryptocurrencies to Watch in 2023
The Cryptonews Industry Talk team has curated a list of promising cryptocurrencies for 2023 that exhibit strong potential.
These cryptocurrencies demonstrate significant prospects for growth in both the near and distant future.
Disclaimer: The Industry Talk section features insights by crypto industry players and is not a part of the editorial content of Cryptonews.com.
Find The Best Price to Buy/Sell Cryptocurrency
---