Bitcoin Price Prediction as BTC Sees $30 Billion Trading Volume Come In – How High Can BTC Go?
Disclosure: Crypto is a high-risk asset class. This article is provided for informational purposes and does not constitute investment advice. By using this website, you agree to our terms and conditions. We may utilise affiliate links within our content, and receive commission.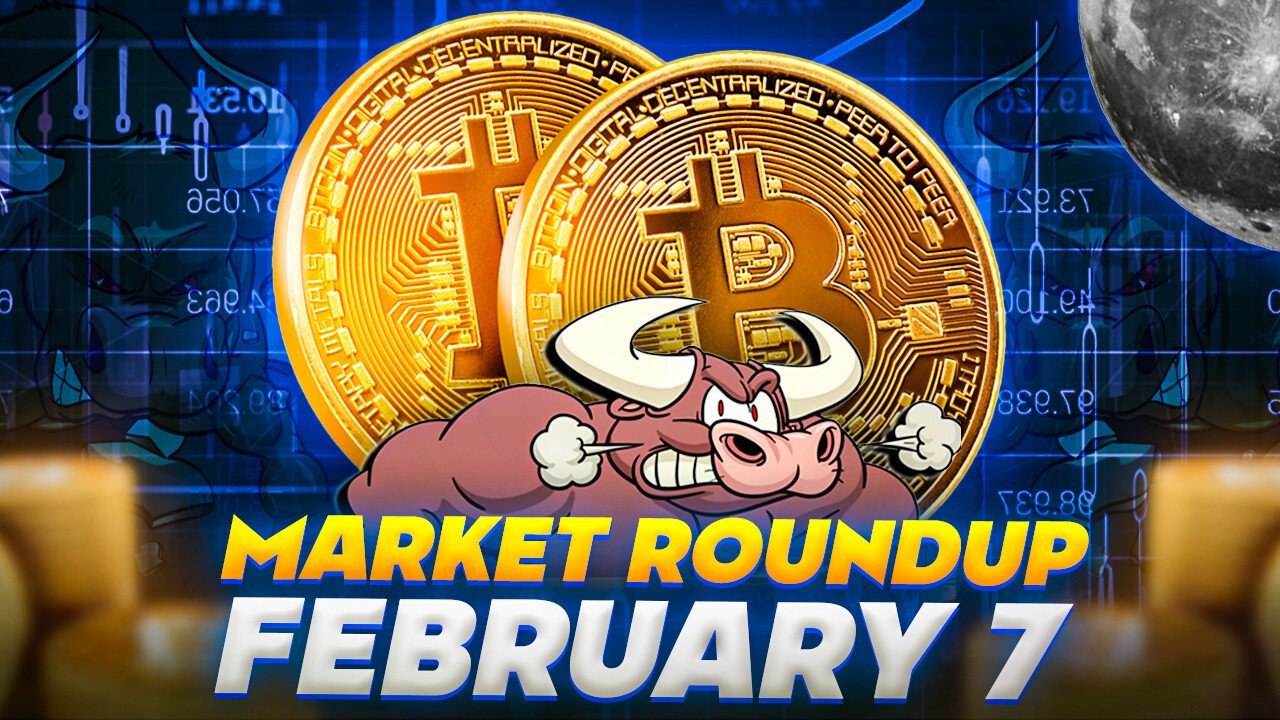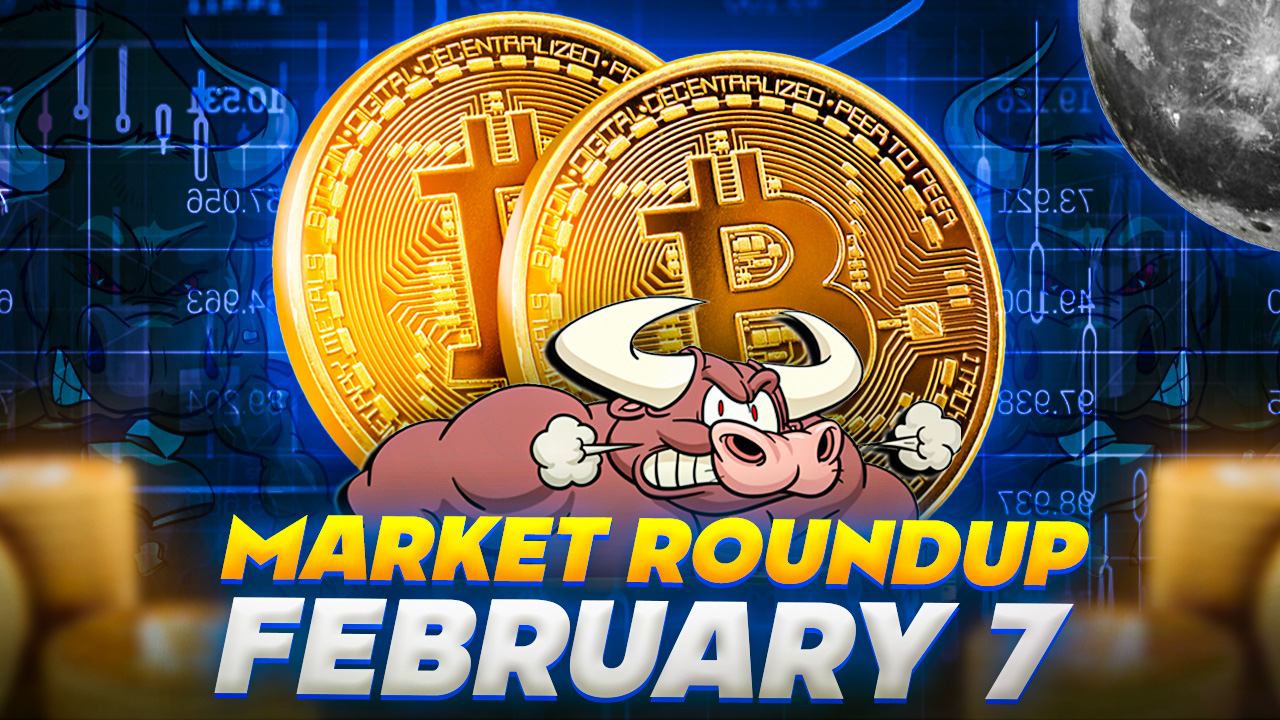 Bitcoin, the world's largest cryptocurrency by market capitalization, has seen a surge in trading volume over the past few months, with more than $30 billion worth of bitcoin traded daily. This has led many investors and traders to question where the price of bitcoin is headed and what the future holds for this highly volatile asset.
Bitcoin 's price has been soaring lately amid weakness in the US dollar, but now it's trading in a narrow range of $22,740 to $23,350.
Inflation Control: Fed Chairman's Comments Cause Short-Lived Bitcoin Price Spike
Bitcoin's price was affected by Federal Reserve Chairman Jerome Powell's recent remarks on inflation control. While Powell expressed his confidence in bringing inflation under control, he also stated that it will be a long and challenging process. During a speech at the Economic Club of Washington, D.C., Powell stated that there's no guarantee that inflation will go away easily.
#BTC

Here is the very short term reaction of Fed Powells speech on the #Bitcoin market.

Green Dots during the speech, and tapering off now w red Dots.

Tell me crypto is not intertwined with Fed policy 😏 pic.twitter.com/EKuojYTlkK

— Wick (@ZeroHedge_) February 7, 2023
However, he also mentioned that there would be significant progress in inflation this year, which is positive news for those dealing with "risk-on" assets like Bitcoin.
The Fed has been aggressively raising interest rates to tackle inflation, and its recent slowdown in rate hikes has had a positive impact on the crypto market, which has seen a 35% increase in the last 30 days.
Fed Chair Jerome Powell strikes a new optimistic tone as he points to falling inflation and says that he thinks we can avoid a recession

Just in time for Biden's propaganda speech.

— Millennial Minister of Truth Drew Thomas Allen (@DrewThomasAllen) February 7, 2023
Previously, the crypto market had been impacted by the Fed's aggressive monetary policy, which led traders to shift from risky assets like Bitcoin to the safety of the dollar. But as the Fed changes its approach, the market is showing signs of life again.
In conclusion, while Powell's comments had a short-term impact on Bitcoin's price, the overall outlook for the crypto market remains positive as the Fed continues to make progress in controlling inflation.
Bitcoin Mining Powerhouses Hut 8 and US Bitcoin Corp. Join Forces in Merger
Hut 8 and US Bitcoin Corp. have announced their merger, resulting in the formation of Hut 8 Corp. The newly-formed company will own both Hut 8 and US Bitcoin as its wholly-owned subsidiaries, with shareholders of both firms holding 50% of the merged company.
Massive news for Hut 8. Thrilled to share this announcement and can't wait to work with the US Bitcoin Corp team 🚀🚀🚀🚀👇@Hut8Mining https://t.co/LxQFCTNsZs

— Sue Ennis (@bigsuey) February 7, 2023
The press release states that the merger is expected to create a large-scale, publicly traded Bitcoin miner with a focus on cost-effective mining, diverse revenue streams, and environmentally-friendly practices.
The new company will have access to 825 MW of energy across six locations, including self-mining, hosting, and infrastructure operations. It will have 5.6 EH/s of installed mining capacity and 220 MW of hosting infrastructure, powered by clean energy sources, at its King Mountain site.
Additionally, the company will oversee an infrastructure operations portfolio with a combined output of 680 MW, using both renewable and emissions-free energy sources.
https://www.twitter.com/VerseCo_News/status/1622956498551996422?s=20&t=b9XUrq3UNAOyOxLZshnhwA
Jaime Leverton, CEO of Hut 8, stated that the merger brings together Hut 8's operational history and diversified revenue streams with US Bitcoin's scalable mining sites and managed infrastructure operations, positioning the company for near-term growth and future opportunities.
Michael Ho, co-founder, and CEO of US Bitcoin Corp, added that the merger with Hut 8 is a perfect fit, with both firms sharing a vision for innovation and a commitment to generating diverse lines of revenue.
DCG Unloads Stake in Grayscale Crypto Trusts as Part of Fundraising Efforts
DCG, the parent company of Grayscale Investments, is selling its stake in several of its cryptocurrency trusts as part of its efforts to raise funds. This move by DCG is significant as Grayscale is one of the largest and most prominent investment firms in the cryptocurrency industry.
DCG sells shares in Grayscale crypto trusts in push to raise funds https://t.co/58qVPdSWkB

— Finance News (@ftfinancenews) February 7, 2023
Grayscale is best known for its Bitcoin Trust, which has become one of the largest publicly traded vehicles for investing in Bitcoin. The firm also offers a range of other cryptocurrency trusts, including trusts for Ethereum, Bitcoin Cash, and Litecoin.
DCG sells shares in Grayscale as it seeks to raise funds – FT https://t.co/GPUoTSZiWr pic.twitter.com/y6NKQxnUiH

— CNA (@ChannelNewsAsia) February 7, 2023
In conclusion, the sale of DCG's stake in Grayscale crypto trusts is a significant development in the cryptocurrency market, but it is important to remember that this move is simply part of the company's efforts to raise funds and support its growth.
For those looking to invest in cryptocurrencies, this is a sign that the market is ripe with opportunities, and that there is plenty of potentials for strong returns in the years to come.
Bitcoin Price
On Tuesday, Bitcoin was trading at $23,090 according to CoinMarketCap, and experienced a 0.50% decline in the past 24 hours. The 24-hour trading volume is $15 billion and the cryptocurrency is the top-ranked on CoinMarketCap. Its market capitalization is $449 billion.
The price of Bitcoin is currently hovering around the $23,000 support level, after a recent dip in its value. Should it drop below this level, there is a possibility for the price to further decline to a predicted $22,400, which is supported by a rising trendline.
Technical analysis shows that selling pressure is increasing, as indicated by indicators from RSI and MACD. This might result in a decline of Bitcoin's value to $22,350 as its next lowest point.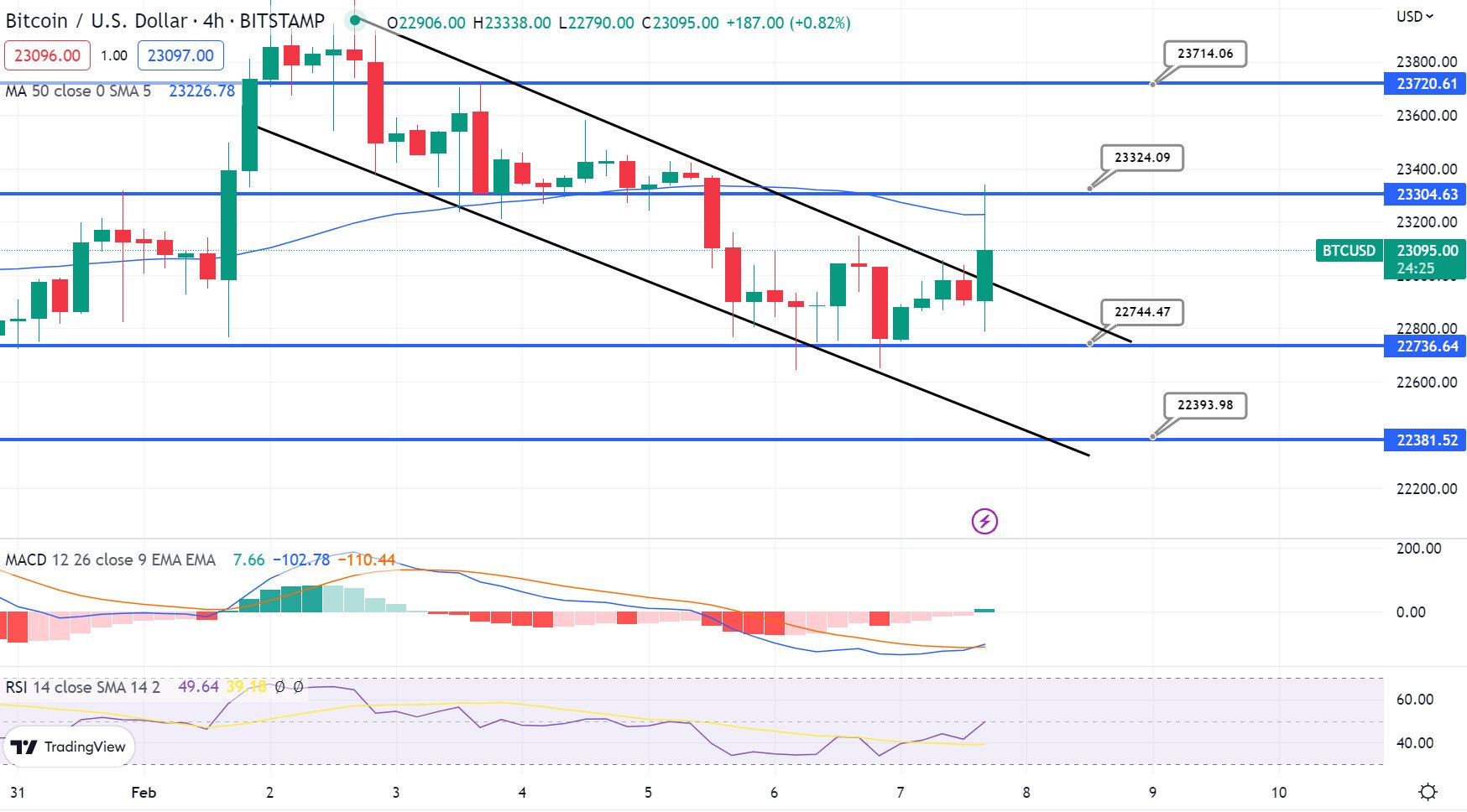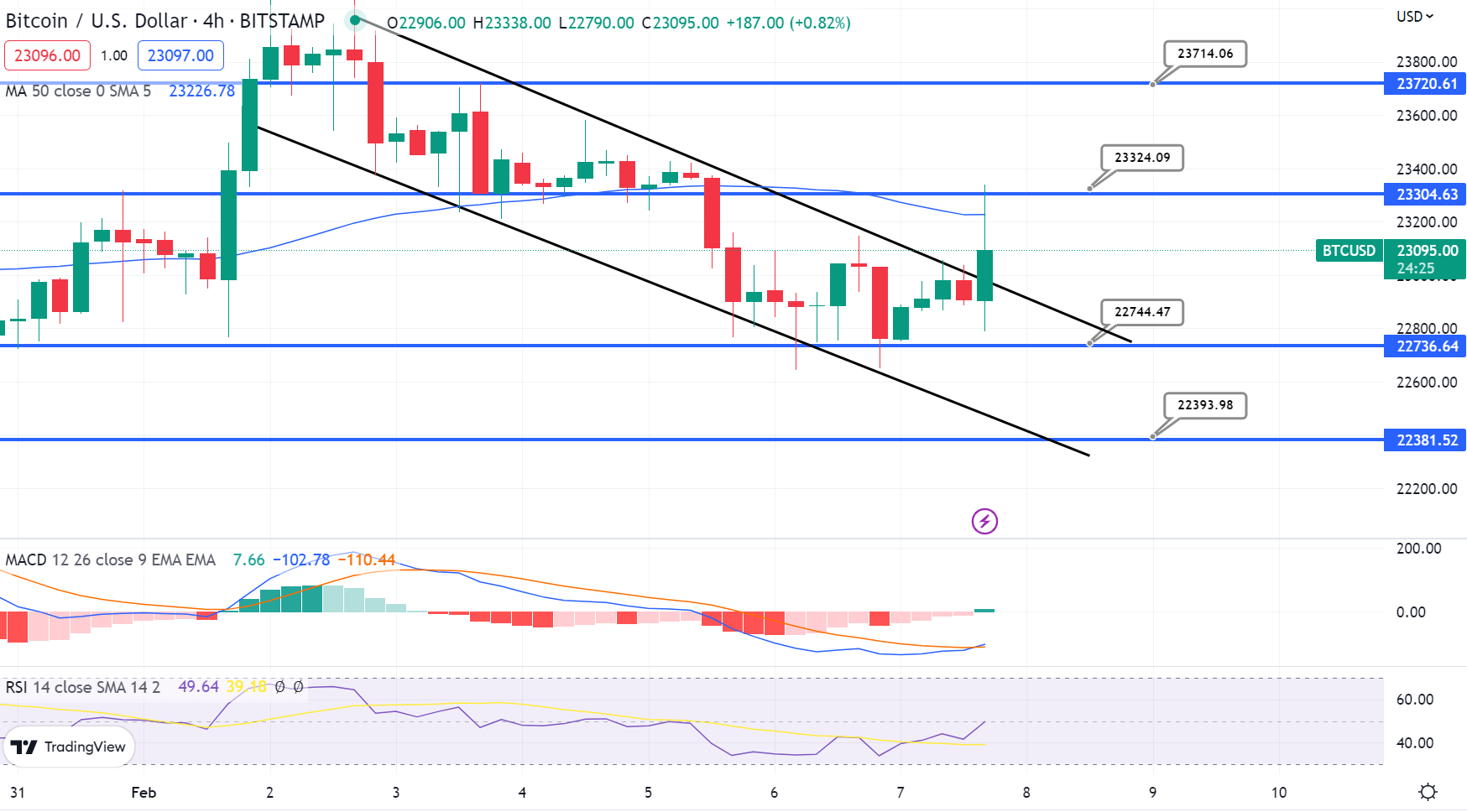 The 50-day exponential moving average suggests that the BTC/USD pair may face resistance near the $23,250 level, but the trend remains optimistic. If it surpasses $23,250, there is a potential for the price to reach $23,500, which points to a likelihood of an increase in value.
Bitcoin Alternatives
With the ever-growing number of cryptocurrencies and ICOs emerging on a weekly basis, CryptoNews Industry Talk has sifted through the multitude of options and evaluated the top 15 cryptocurrencies to watch in 2023.
If you're in search of a more lucrative investment opportunity, there are other alternatives to consider.
Disclaimer: The Industry Talk section features insights by crypto industry players and is not a part of the editorial content of Cryptonews.com.
Find The Best Price to Buy/Sell Cryptocurrency


---