Bitcoin Price Prediction as BTC Jumps Up 4% Toward $27,000 Zone – Time to Buy?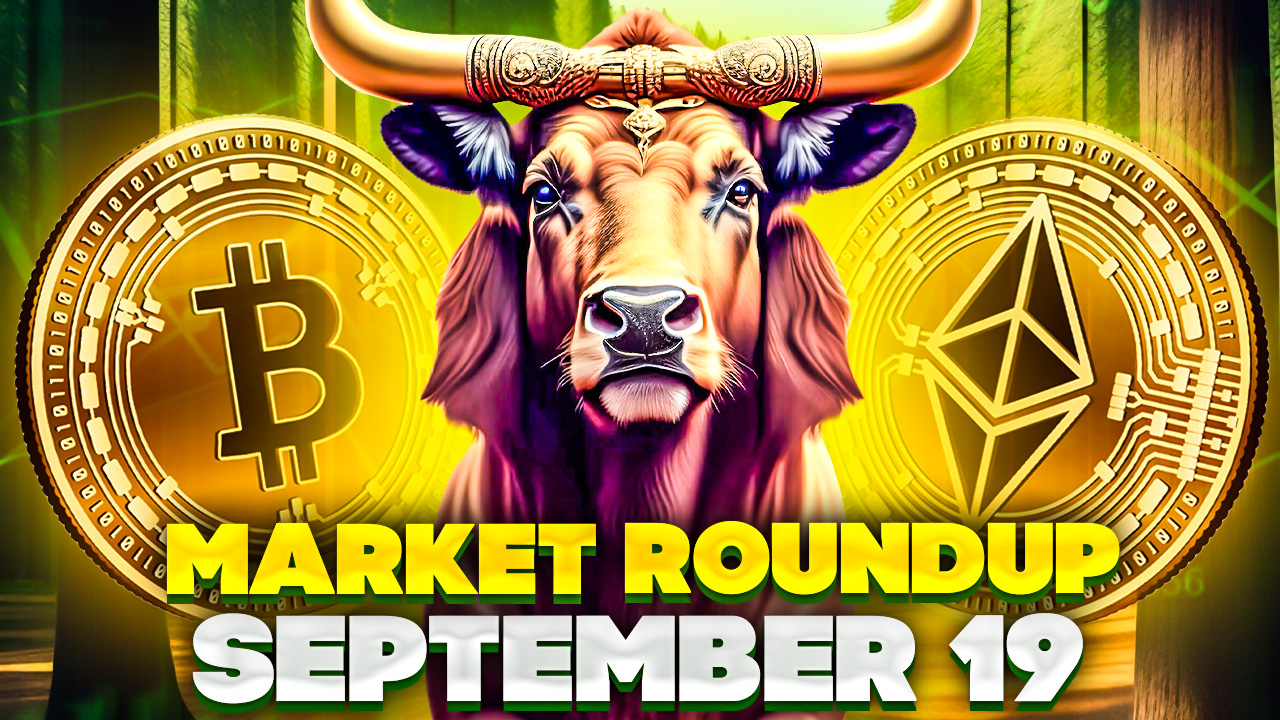 The cryptocurrency market's titan, Bitcoin, has experienced notable fluctuations recently. As of today, Bitcoin's live price hovers around $27,135, marking a slight dip of nearly 0.50% in the last 24 hours.
However, examining the past week reveals a more optimistic picture, with Bitcoin surging by almost 4%.
Currently holding its unwavering #1 position on CoinMarketCap, Bitcoin boasts a robust market capitalization of $528 billion.
Given the coin's 24-hour trading volume stands at a staggering $14 billion, the question arises – is this an opportune moment for prospective buyers?
Paolo Ardoino Provides Update on USDT Inventory Replenishment on Tron Network
Following recent developments in cryptocurrency, Paolo Ardoino, a notable figure in the space, took to Twitter to share an update regarding USDT on the Tron Network.
Arduino tweeted, "PSA: 1B USDt inventory replenish on Tron Network." He clarified the nature of this transaction, emphasizing that it is "authorized but not issued."
This implies that the amount is now part of the inventory reserved for forthcoming issuance requests and potential chain swaps.
Such strategic preparations indicate Tron's readiness to address future demands and fluidity in the crypto market. It also underscores the evolving dynamics of stablecoins and their integral role in the digital currency ecosystem.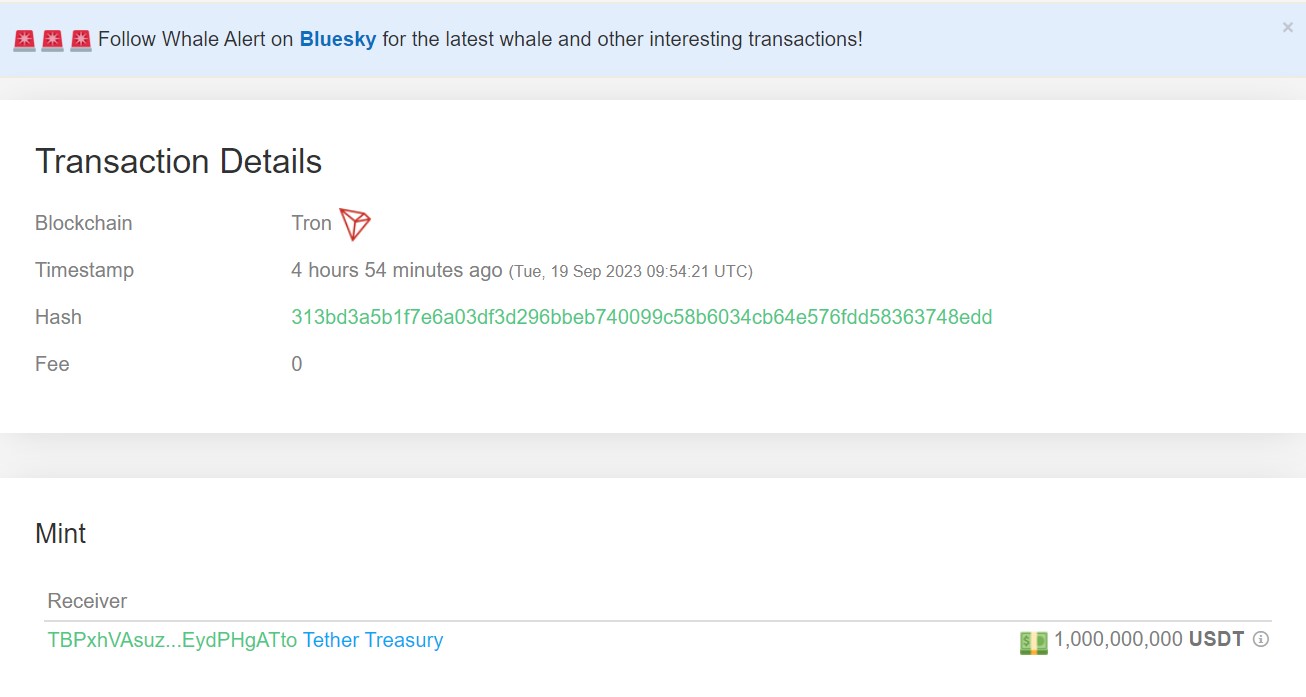 The replenishment of 1B USDt inventory on the Tron Network indicates an anticipated increase in crypto trading volume and demand.
This move could suggest heightened interest in the crypto market, potentially influencing Bitcoin's price and liquidity.
Bitcoin Price Prediction
Bitcoin has breached the long-standing resistance level of $26,800 from a technical perspective. This specific breach is due to the "double top" pattern that is visible in the 4-hour timeframe.
Additionally, the downward trend line, which had previously restricted Bitcoin's upward movement around the $26,800 mark, has been surpassed, indicating the potential continuation of the bullish trend.
A dominant bullish candle has appeared on the 4-hour chart, eclipsing previous candles, which suggests that Bitcoin may have a robust bullish momentum in the market.
Bitcoin's immediate resistance or target seems to be set around the $27,500 mark, given this trend. If the momentum persists, Bitcoin could test levels near $27,900.
An unwavering bullish run has the potential to push Bitcoin towards the $28,800 level and beyond.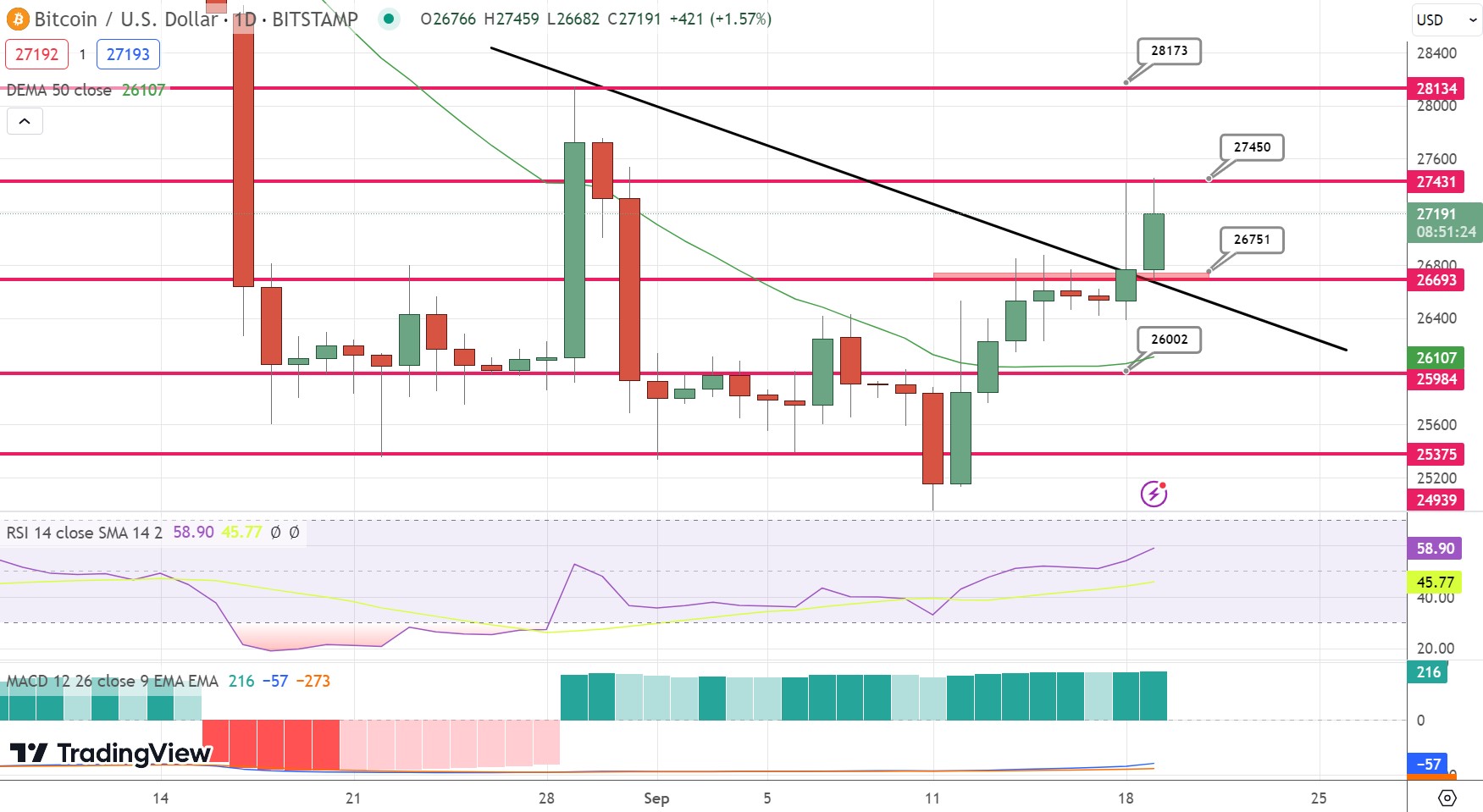 Bitcoin's key support level is currently at $26,800, which was previously a resistance level. This level is expected to provide support for Bitcoin.
If the price falls below this level, Bitcoin could find support at around $26,300. The $26,000 level is a critical psychological support level that may prevent further declines.
Therefore, it is important to monitor the $26,800 level. If the price stays above this level, it is a bullish signal. However, if it drops below this level, it may be wise to be cautious and consider short positions.
Top 15 Cryptocurrencies to Watch in 2023
Looking to stay ahead of the game in the realm of digital assets? We've got you covered with our handpicked selection of the top 15 alternative cryptocurrencies and ICO projects to keep an eye on in 2023.
Our list has been curated by industry experts from Industry Talk and Cryptonews, ensuring that you receive professional recommendations and valuable insights for your cryptocurrency investments.
Keep yourself updated and explore the potential of these digital assets.
Find The Best Price to Buy/Sell Cryptocurrency

Disclaimer: Cryptocurrency projects endorsed in this article are not the financial advice of the publishing author or publication - cryptocurrencies are highly volatile investments with considerable risk, always do your own research.
---