Bitcoin Price Prediction as BTC Holds At $26,800 – Is $30,000 the Next BTC Target?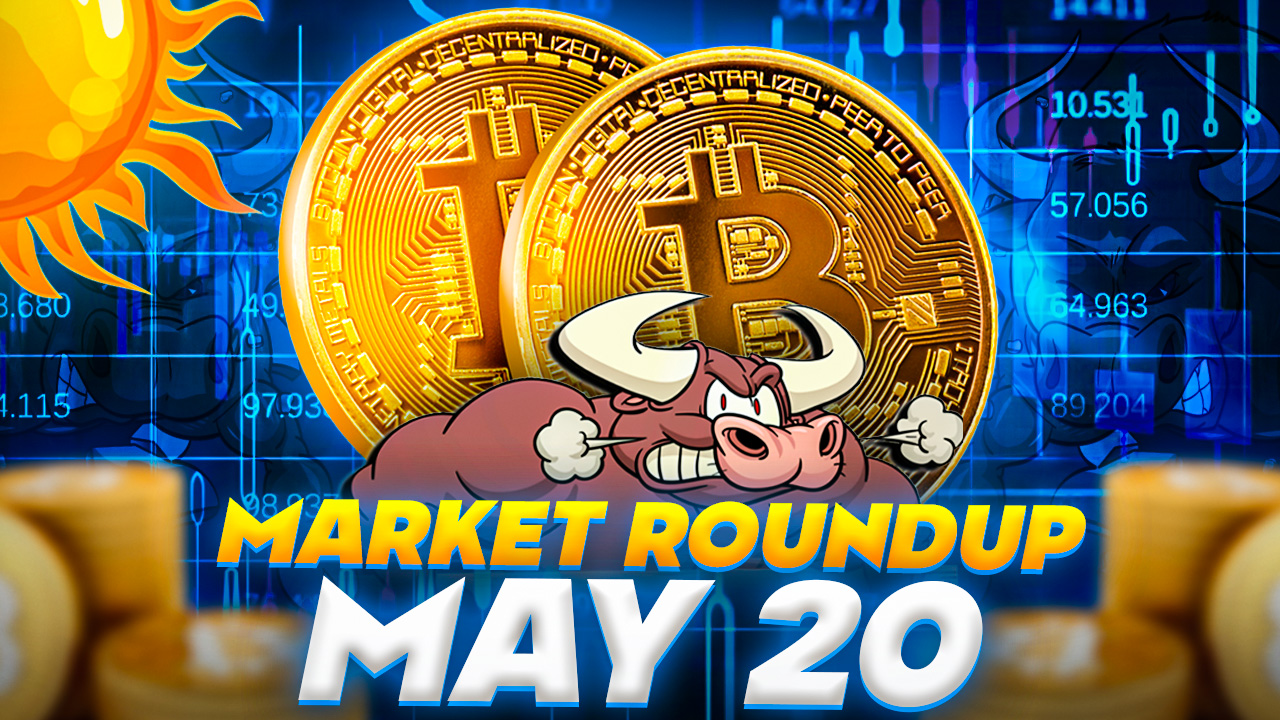 The Bitcoin price continues to captivate investors as it holds steady at $26,800.
With this stability, market analysts and enthusiasts are now wondering if $30,000 will be the next target for BTC.
In this Bitcoin price prediction, we will explore the factors and predictions surrounding the Bitcoin price and delve into the possibilities of reaching this significant milestone.
Bitcoin and Ethereum Face Downward Pressure as Market Sentiment Turns Bearish
Bitcoin (BTC), the leading cryptocurrency, is currently under downward pressure as its price struggles to surpass the $27,000 threshold.
During the early hours of Saturday morning, both Bitcoin (BTC) and Ethereum (ETH) witnessed declines, falling below $27,000 and $18,000, respectively.
Ripple (XRP) and Solana (SOL), along with other prominent altcoins, also experienced negative movements, resulting in minor losses across the cryptocurrency market.
However, Bitcoin's price is being influenced by various factors, including ongoing discussions on the debt ceiling, regulatory uncertainties, and the strength of the US dollar.
Consequently, the price of Bitcoin has seen a reversal, dropping from its recent high of $27,500 to around $26,700.
These negative developments have significantly impacted the overall market sentiment for Bitcoin.
Similarly, Ethereum (ETH) has also been affected by these market conditions, leading to a decrease in its price alongside Bitcoin.
Debt Ceiling Discussions and Interest Rate Uncertainties Weigh on Bitcoin's Price
On Friday, US stocks closed lower, and the dollar weakened as debt ceiling discussions were paused, causing uncertainty among investors.
While stocks ended the week with slight losses, they still recorded overall gains.
However, the impasse in debt ceiling negotiations and uncertainties surrounding interest rate decisions can have implications for Bitcoin's price, potentially resulting in increased volatility and downward pressure.
Decreased Bitcoin Trading Activity and Uncertainty Impacting Price Sentiment
According to data from Glassnode, active Bitcoin trading in 2023 has decreased compared to the previous bullish market, with more holders opting to hold onto their Bitcoin rather than engage in buying or selling.
Traders' uncertainty about Bitcoin's future has led to reduced trading activity, with selling outweighing buying.
Momentum indicators suggest oversold conditions for Bitcoin, indicating a potential price decline.
The negative Chaikin Money Flow and On-balance volume further indicate increased selling pressure.
These observations reflect cautious behavior among investors and may have a negative impact on Bitcoin's price sentiment.
Bitcoin Price
The current price of Bitcoin is $26,917, with a trading volume of $10.1 billion over the past 24 hours. Bitcoin has experienced a 0.04% increase during this period.
It holds the top position (#1) on CoinMarketCap, with a live market capitalization of $521.6 billion.
The circulating supply of Bitcoin is 19,378,531 BTC coins, out of a maximum supply of 21,000,000 BTC coins.
The BTC/USD pair is currently facing a barrier at the $27,200 mark, and a successful bullish surge above this point could drive the BTC price towards $27,700.
The existence of a double top pattern provides additional support for this important level, and a breakthrough at $27,700 could potentially propel BTC even higher towards $28,200.
On the downside, the BTC/USD pair finds immediate support at $26,600, and a breach below this level could potentially lead to a decline towards $26,200.
The Relative Strength Index (RSI) and Moving Average Convergence Divergence (MACD), two widely used technical indicators, currently indicate a neutral market condition for Bitcoin.
Bitcoin's price exhibits volatility, with fluctuations occurring above and below the 50-day exponential moving average. This indicates a mixed sentiment among investors regarding the market's direction.
Today, the $26,750 level holds significant importance. If Bitcoin's price maintains above this level, it may be worth considering buying positions, with targets set at $27,250 and potentially $27,650.
Top 15 Cryptocurrencies to Watch in 2023
The Cryptonews Industry Talk team has curated a list of promising cryptocurrencies for 2023 that exhibit strong potential.
These cryptocurrencies demonstrate significant prospects for growth in both the near and distant future.
Disclaimer: The Industry Talk section features insights by crypto industry players and is not a part of the editorial content of Cryptonews.com.
Find The Best Price to Buy/Sell Cryptocurrency
---