Bitcoin Price Prediction as BTC Forms New Support at $23,000 – Here's Where BTC is Headed Next
Disclosure: Crypto is a high-risk asset class. This article is provided for informational purposes and does not constitute investment advice. By using this website, you agree to our terms and conditions. We may utilise affiliate links within our content, and receive commission.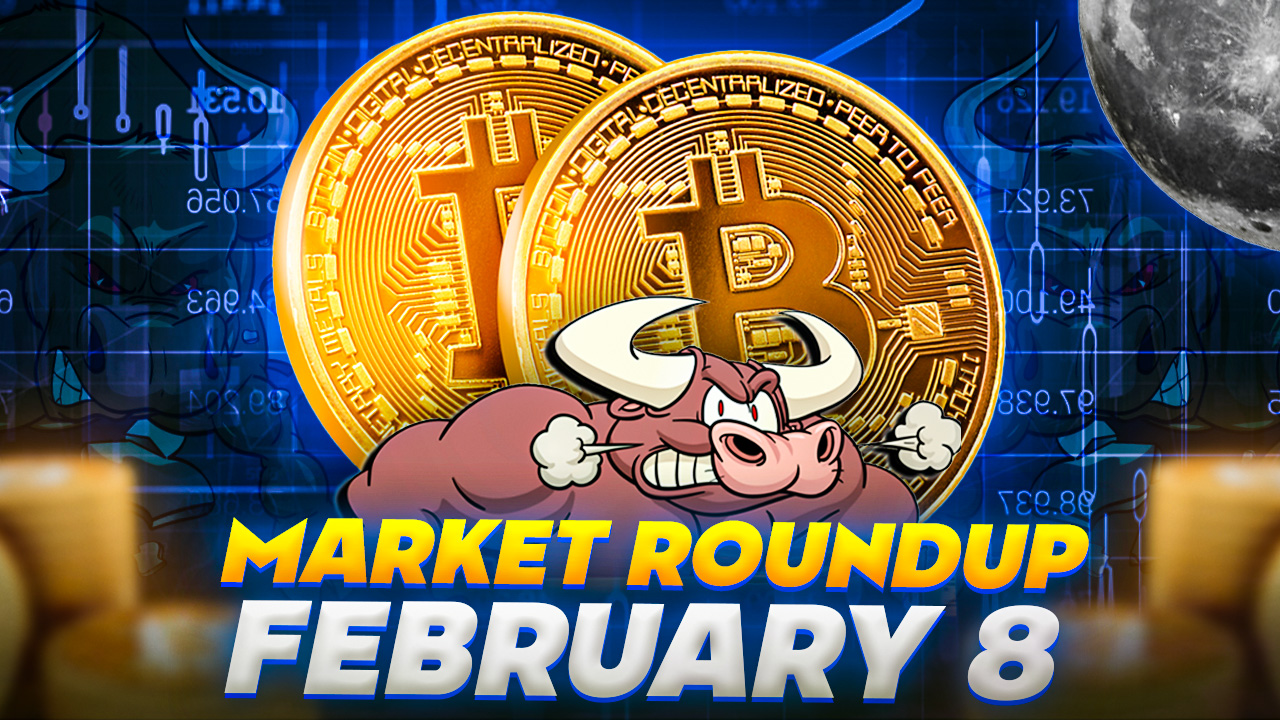 Bitcoin has been making headlines in recent months due to its rapidly increasing price and newfound mainstream popularity. As of writing this, BTC has formed a new support level at $23,000, leading many to speculate on where it will head next.
In this article, we will deep dive into the current state of the Bitcoin market and make a Bitcoin price prediction for the near future.
Bitcoin HODLers Showing Unprecedented Conviction, Bitfinex Analysts Report
HODL conviction has reached an all-time high and is expected to remain so going forward. According to a report from Bitfinex, the BTC Supply in Profit indicator has increased by more than 20% in the new year. With this, we can predict a more bullish market in 2023.
It looks like HODLers are starting to lose their conviction in their long-term investment. They believe that it is not the time to sell even if the market goes down. They also believe that HODLers should be rewarded for their patience and loyalty.
Whereas, Bitfinex analysts says;
"HODLer conviction is currently close to record highs as indicated by Reserve Risk for BTC, which recently fell to its lowest level ever, even lower than the 2019 or 2020 low. Profits are being taken now not only by short-term holders but even long-term HODLers.
"The Market Value Realised Value (MVRV) ratio for Bitcoin has also recovered since the start of the new year. While this is another metric that's flashing bullish, it is important to note that a violent move out of the box is normally accompanied by a period of consolidation and sometimes extended pullbacks for BTC. Over a 12-18 month investment horizon, this behaviour for the MVRV Z-score indicator has a 100 percent success rate for price appreciation.
In conclusion, Bulls will be hoping for history to once again rhyme, and that the world's largest cryptocurrency by market cap can post another exponential rally from lows over the next three or so years. A 10x rally from recent lows would see Bitcoin hitting around $160,000,"

400 Bitcoin Stirred After 11 Years of Inactivity in a BTC Address
A Bitcoin address has been dormant for over 11 years but has suddenly decided to come back to life. The Bitcoin address, 1MMXRA, holds 412.12 BTC accumulated through 4 transactions back in 2012. Back then, the amount was worth $8 and now it's worth $200,000.
On February 8th, the last of the coins were removed from the wallet. They were sold at a price of $23,000 each and this represented $9.6 million in value today.
The cause of the old coins being considered less liquid is an on-chain analytics provider. The company stresses the importance of coins that have been untouched for more than 155 days. This can indicate potential negative activity, and is likely to reduce liquidity in other coins as well. When you find old coins like these on your business floor, this could indicate that people are holding onto them instead of spending them. This happens when there's a lot of volatility in the market, such as during a financial crisis.
HODLers are up for long-term profits. In July, the number of coins being held past 1 year started to significantly increase from last month, according to the Glassnode newsletter. People are increasingly jumping onto the Bitcoin bandwagon as evidence of widespread use and security in the currency is becoming stronger.
UK Court Rules Craig Wright Has No Copyright To Bitcoin
Craig Wright has lost his legal battle against Bitcoin creator Satoshi Nakamoto over the design of the cryptocurrency, according to a UK court. Over the the course of Tuesday, Wright was not able to demonstrate he was awarded the patent on this particular feature of Bitcoin blocks, thus failing in court. Fixation describes how people can display the first recording of a piece of work, even if it is not aesthetically or technically perfect.
The Norwegian courts recently ruled against Wright, but last month the United Kingdom's High Court of Justice ruled in favor of McCormack. The fact that Craig Wright Co. has attacked the Bitcoin development community has caused a lot of confusion and nervousness among them and has adversely affected their work.
The ruling also serves as a reminder of Bitcoin's open-source development and reinforces the idea that anyone can contribute to its development without fear of legal repercussions. This is a victory for open-source developers and the Bitcoin community
Bitcoin Price
The current Bitcoin trading volume is $25 billion, with a 24-hour price of $22,939. The price has gone up 1.3% in the last 24 hours and it is ranked 1 with a market cap of $442 billion. The circulating supply is 19,285,212 BTC coins. The max. supply is 21,000,000 BTC coins
After a recent drop in value, the price of Bitcoin is currently hovering around the $23,000 support level. If it falls below this level, the price could fall even further to a forecasted $22,400, which is supported by a rising trendline.
According to technical analysis, selling pressure is building, as suggested by RSI and MACD indicators. This might cause Bitcoin's value to fall to $22,350 as its next low point.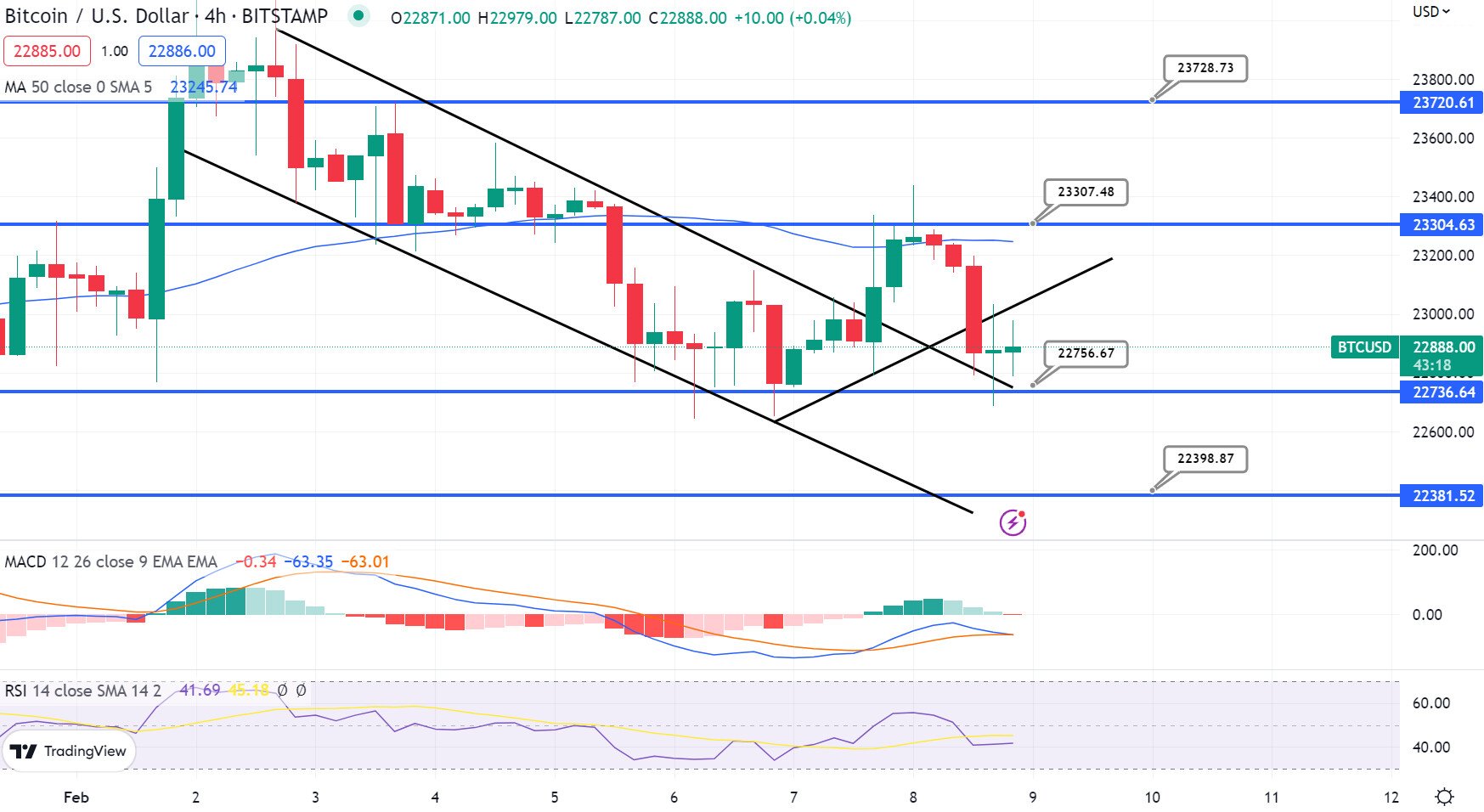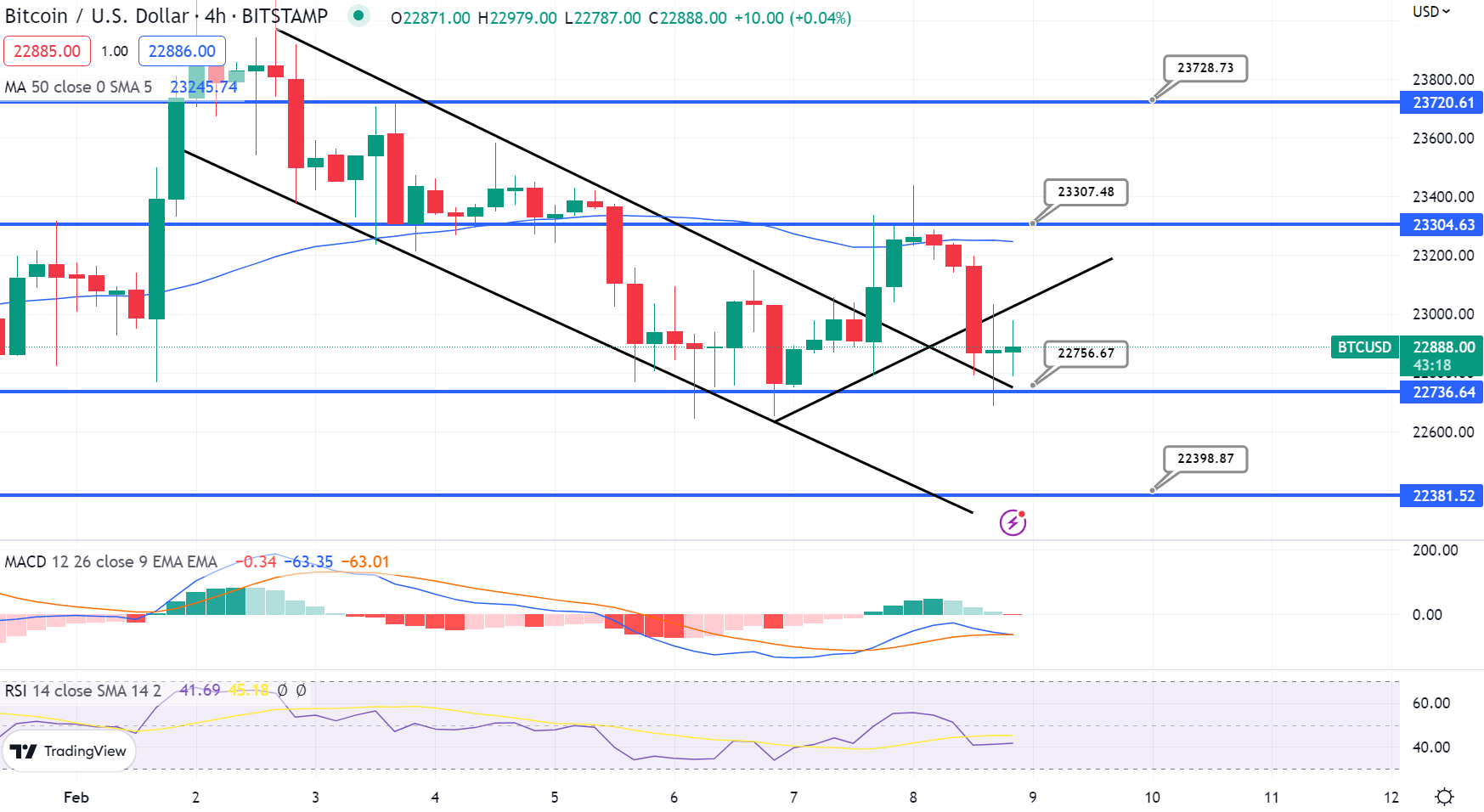 The BTC/USD pair may find resistance near the $23,250 level, according to the 50-day exponential moving average, although the trend remains positive. If it exceeds $23,250, the price has the potential to reach $23,500, indicating a possible increase in value.
Bitcoin Alternatives
With a plethora of cryptocurrencies and ICOs launching on a weekly basis, CryptoNews Industry Talk has sifted through the possibilities and identified the top 15 cryptocurrencies to watch in 2023.
There are other options to explore if you're looking for a more lucrative investment opportunity.
Disclaimer: The Industry Talk section features insights by crypto industry players and is not a part of the editorial content of Cryptonews.com.
Find The Best Price to Buy/Sell Cryptocurrency


---