Bitcoin Price Prediction As BTC Bulls Hold $28,500, Is a Breakout on the Way?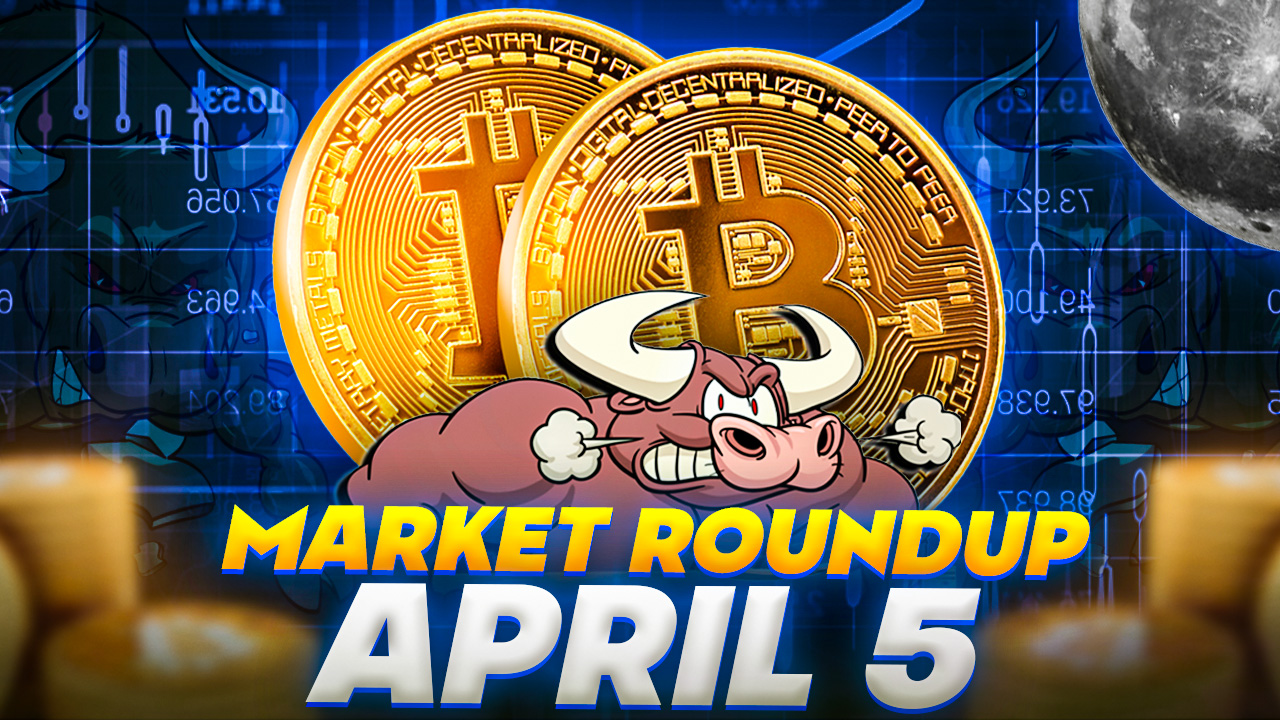 As the world of cryptocurrencies continues to evolve, Bitcoin's price trajectory remains a hot topic among investors and market analysts alike. With BTC bulls successfully defending the crucial $28,500 support level, speculation is rife about the possibility of an imminent breakout.
As traders eagerly observe market trends and signals, the question of whether Bitcoin will finally break through its resistance levels and surge to new heights becomes increasingly relevant.
This update delves into the factors influencing Bitcoin's price, exploring the potential scenarios and indicators that could ultimately shape its future trajectory.
Bitcoin's Connection to Gold Strengthens: A Multi-Year High Correlation Unfolds
As highlighted earlier, Bitcoin saw a remarkable Q1 2023 increase of more than 70%, exceeding the performance of other assets like physical gold and US equities.
According to blockchain analytics company Kaiko, Bitcoin's correlation with gold has achieved a multi-year peak, now hovering around 50%, which is higher than its correlation with US equities.
It is well-known that both Bitcoin and gold are regarded as safe-haven investments, typically sought by investors during times of economic uncertainty or turmoil.
However, Bitcoin's reputation as a reliable safe-haven asset was somewhat tarnished in 2022, following a significant crash in the cryptocurrency market.
In 2023, Bitcoin and gold reestablished their positions as safe-haven investments, largely due to the unfolding US banking crisis. Consequently, both assets witnessed substantial gains in March, as investors sought security amidst the prevailing uncertainty.
Broadly speaking, the appreciation in the prices of both gold and Bitcoin can be attributed to factors such as a weakening US currency, geopolitical tensions, the ongoing US banking crisis, and concerns over an impending US recession.
Meanwhile, the lower-than-anticipated factory orders and a surprising decline in job openings in February indicate that the Federal Reserve's tightening policy is affecting the economy. This development could ease the pressure on the Fed to increase interest rates during its meeting.
As a result, market participants have begun to anticipate that the Fed may conclude its rate hike cycle and initiate rate cuts later in the year, contributing to the upward momentum observed in Bitcoin and gold.
Marathon Digital Announces Unprecedented Q1 Bitcoin Mining Achievements
Mining company Marathon Digital has announced a groundbreaking 2,195 BTC mined in Q1 2023, worth over $62 million. This represents a substantial increase of over 70% compared to last year's quarter and a 40% rise from Q4 2022.
Marathon achieved this feat by increasing its operational hash rate by 195% since the start of Q1 2022 and deploying 25,900 Bitcoin miners in North Dakota.
Furthermore, the company managed to reduce $50 billion in debt and repay its loan to Silvergate Bank. This accomplishment demonstrates that Bitcoin mining remains profitable and sought-after, which could boost investor confidence in BTC's long-term prospects.
Bitcoin Price
Based on technical analysis, Bitcoin is currently exhibiting a fluctuating trend, potentially facing resistance near the $28,900 mark. The technical outlook remains largely consistent, with Bitcoin persisting in its proximity to the $27,900 price level.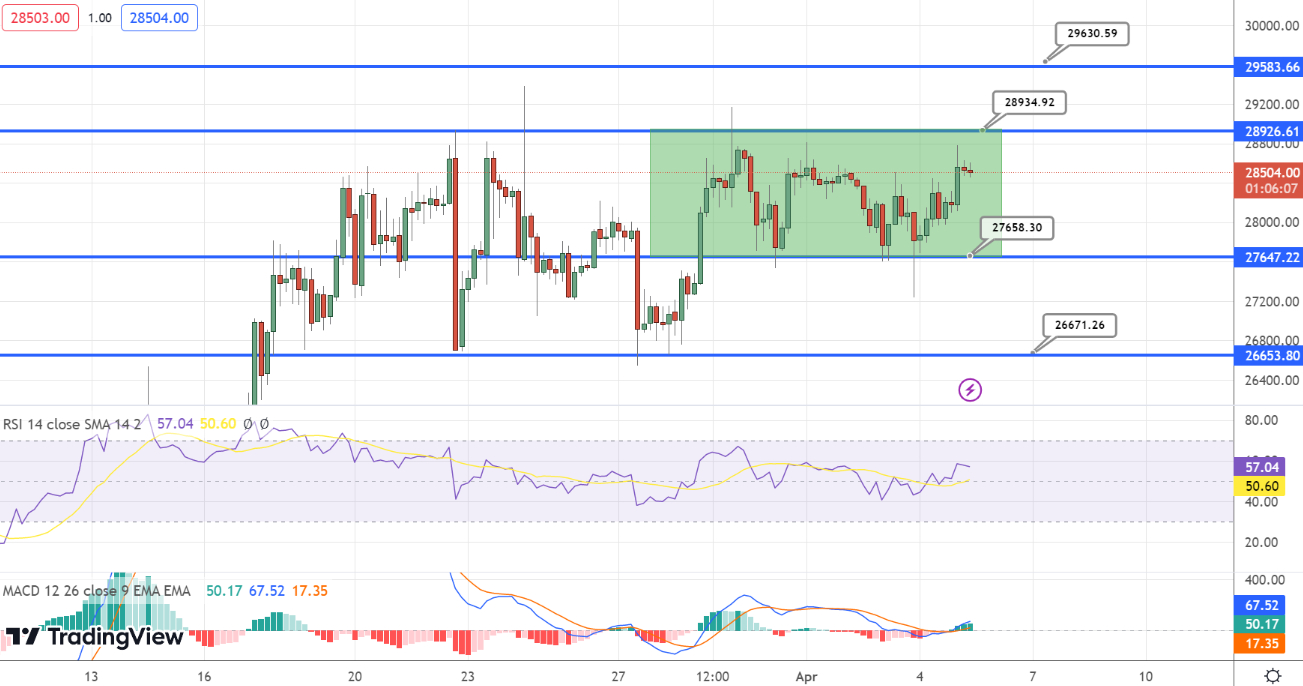 If the BTC/USD pair manages to breach the resistance level at $28,950, it could result in an appreciation of Bitcoin's value, potentially driving the price up to $29,200 or even $30,700.
Conversely, should a downtrend materialize, Bitcoin's price is expected to find strong support levels at around $26,600 and $25,200.
Top 15 Cryptocurrencies to Watch in 2023
In order to remain current with the newest ICO projects and altcoins, it is recommended to frequently refer to the expert-curated list of the top 15 cryptocurrencies to watch in 2023.
Disclaimer: The Industry Talk section features insights by crypto industry players and is not a part of the editorial content of Cryptonews.com.
Find The Best Price to Buy/Sell Cryptocurrency

---