Bitcoin Price Prediction as Blockchain Transaction Fee Revenue Soars Amid Ordinals Popularity – Can BTC Reach a New High in 2023?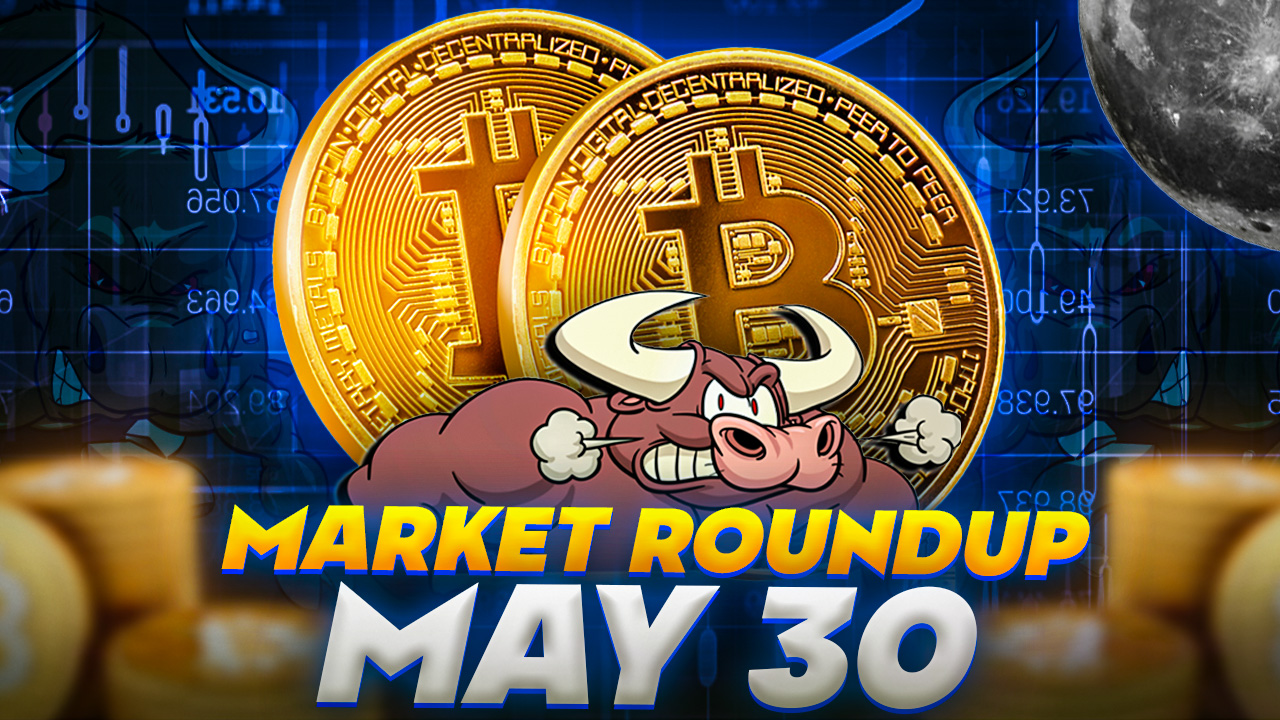 As the popularity of Bitcoin continues to rise, accompanied by a significant increase in blockchain transaction fee revenue, many are speculating about the potential for BTC to reach new highs in 2023.
The surge in transaction fees reflects the growing demand for Bitcoin and the increasing adoption of cryptocurrencies to conduct financial transactions.
With these developments in mind, analysts and investors are closely monitoring the market to assess whether Bitcoin can maintain its upward trajectory and achieve new milestones in the coming year.
In this Bitcoin price prediction, we will explore the factors driving Bitcoin's price prediction and the possibilities for its future growth.
Bitcoin Miner Revenue from Fees Drops Blockchain Transaction Fee Revenue Soars Amid Ordinals Popularity
The data from the block suggests that the revenue generated from transaction fees on blockchain platforms is experiencing a significant increase due to the growing popularity and adoption of cryptocurrencies and blockchain technology.
As more transactions occur on the blockchain, the fees collected by miners or validators for processing these transactions have substantially risen.
In recent months, the percentage of Bitcoin transaction fees as a proportion of total bitcoin miner revenue has typically ranged between 2% to 3%.
However, in the month of May 2023, there has been a remarkable surge, with transaction fees accounting for a significant 14% of total miner revenue.
This sudden increase in the transaction fee percentage indicates a higher demand for Bitcoin transactions and a willingness among users to pay higher fees to ensure faster confirmation times and priority processing.
It suggests that the Bitcoin network has experienced increased activity and usage during this period, leading to a greater reliance on transaction fees as a source of revenue for miners.
Bitcoin Breaks Out of Consolidation Phase, Reaches $28,000 Milestone
Bitcoin (BTC), the leading global cryptocurrency, recently broke out of its extended consolidation phase and witnessed a surge in value, reaching an impressive milestone of $28,000.
Currently, it is trading at $27,959.44 and experienced a modest increase of 0.20% over the past 24 hours.
However, the upticks in BTC were mainly influenced by a combination of factors, such as the US debt ceiling deal and a stronger US dollar.
Moreover, the tentative agreement to prevent a US government default on its debts relieved cryptocurrency miners, particularly those involved in bitcoin (BTC) mining.
US Debt Ceiling Deal Boosts Investor Confidence in BTC
As previously mentioned, the United States recently reached a tentative agreement to raise its debt ceiling, which currently stands at an impressive $31.4 trillion.
This agreement is significant as it eliminates the potential risk of a default by the world's largest economy.
Consequently, investors feel more confident and are increasingly attracted to riskier assets, including popular cryptocurrencies like BTC.
This surge in investor optimism is generating positive market sentiment within the crypto industry.
It is worth noting that the tentative deal to avert a US government default on debts has also relieved the crypto industry.
As part of the deal, a tax on energy consumption for crypto miners is set to be removed, as stated by Ohio Representative Warren Davidson.
This development is seen as encouraging for the crypto community, as it eliminates an obstacle for Bitcoin miners and paves the way for further growth and innovation in the industry.
This news could potentially have a positive impact on the price of BTC.
Bitcoin Price Prediction
Bitcoin is currently priced at $27,800, showing a nearly 0.50% increase during the European session. In the four-hour timeframe, Bitcoin has successfully completed a 50% Fibonacci retracement around the $27,500 level.
A doji candlestick pattern followed by a single bullish candle indicates that selling pressure is subsiding, giving way to a dominant bullish sentiment in the market.
It is essential to highlight that the $27,500 level, which previously acted as a triple top resistance, has now been surpassed and is functioning as a support level for Bitcoin.
As long as Bitcoin remains above the $27,500 level, there is a strong likelihood of further upward movement, with the next resistance level anticipated around $27,998.
In the event of increased demand for BTC, surpassing the $28,450 level could potentially drive the price toward the next resistance at $29,000.
Conversely, if Bitcoin falls below the $27,500 level, the next target would be around $27,000.
To summarize, keeping a close eye on the $27,500 level is crucial as it could offer a favorable opportunity for a long position today.
Top 15 Cryptocurrencies to Watch in 2023
Get ready to explore an intriguing lineup of cryptocurrencies handpicked by Cryptonews and Industry Talk for their promising prospects in 2023.
Brace yourself for the exciting possibilities and captivating opportunities that lie ahead in the world of these digital assets.
Disclaimer: The Industry Talk section features insights by crypto industry players and is not a part of the editorial content of Cryptonews.com.
Find The Best Price to Buy/Sell Cryptocurrency
---