Bitcoin Price Prediction as Bitcoin Mining Difficulty Reaches New All-Time High – BTC Adoption on the Rise?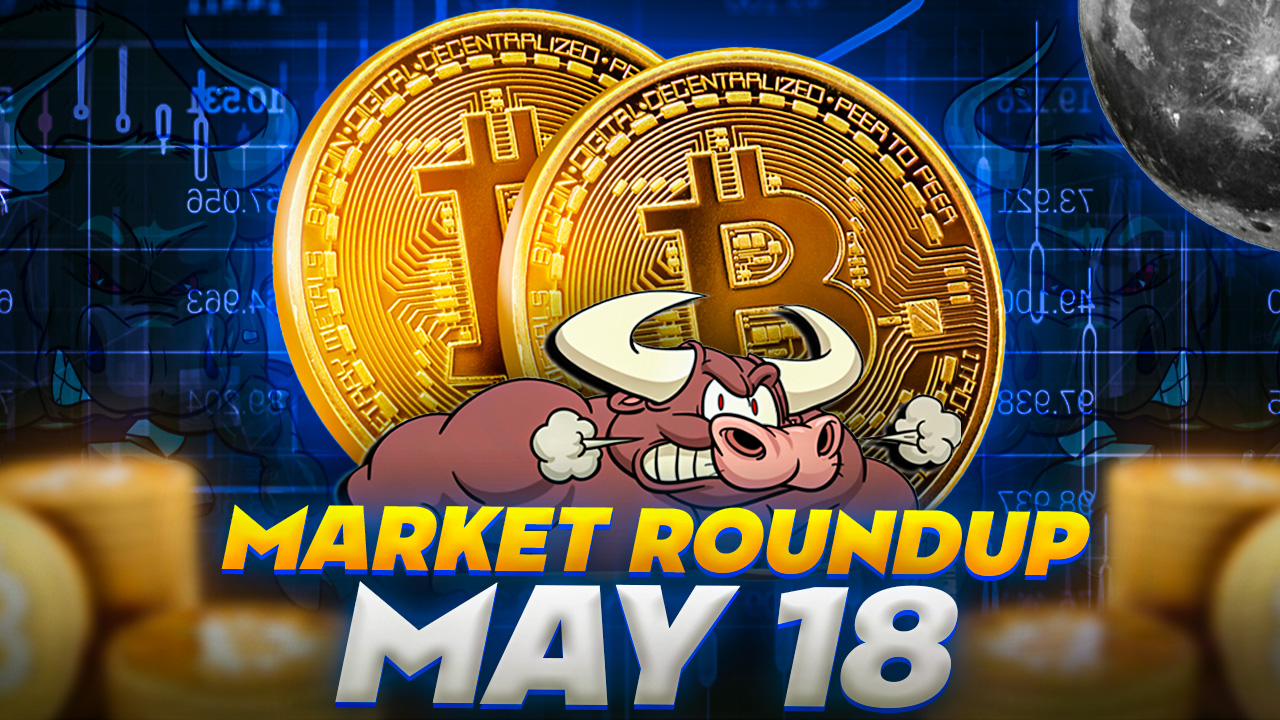 As Bitcoin mining difficulty hits an unprecedented high, the cryptocurrency's future price trajectory comes into focus.
The rising complexity of mining operations indicates a robust network and heightened interest in Bitcoin.
With mining becoming increasingly challenging, it begs the question: Is this surge in difficulty a precursor to a potential rise in Bitcoin adoption?
As more individuals and institutions embrace BTC, its value and market demand may witness significant growth.
In this Bitcoin price prediction, we delve into the correlation between mining difficulty and adoption, exploring the possibilities for Bitcoin's upward trajectory.
Bitcoin Mining Difficulty Hits New All-Time High, Signaling Increasing Network Competitiveness
Bitcoin's mining difficulty level reached an unprecedented milestone on Thursday, surging by 3.22%.
This indicator measures the level of effort required for miners to validate transactions within a block, and a higher difficulty reflects heightened competition in the mining arena.
The recent adjustment placed the mining difficulty reading at 49.55 trillion at block height 790,272, rebounding from a 1.45% decline in the previous adjustment on May 4.
As more miners join the network, the mining difficulty naturally rises, impacting their profitability, which is closely tied to Bitcoin's spot price.
This upward trend in mining difficulty is closely correlated with the rise in hashrate, the measure of computational power utilized for mining, which currently stands at approximately 368.5 exahashes per second, up from 350.8 exahashes on May 4, according to data from Blockchain.com.
US Weekly Jobless Claims Decline, Defying Recession Concerns in the Labor Market
The number of people filing for initial state unemployment benefits decreased by 22,000 to reach a seasonally adjusted total of 242,000 in the week ending May 13.
This significant drop marks the largest decline since November 20, 2021. Economists surveyed by Reuters had predicted 254,000 claims for the same period.
Bitcoin Price
The current price of Bitcoin is $26,731, and its trading volume in the last 24 hours has reached $15.3 billion.
Over the past day, Bitcoin has experienced a decline of approximately 2.50%. It holds the top position on CoinMarketCap with a market capitalization of $517 billion.
The circulating supply of Bitcoin is 19,377,237 BTC coins, out of a maximum supply of 21,000,000 BTC coins.
Bitcoin Price Prediction; Technical Outlook
During the US session, Bitcoin faced a significant obstacle around the $27,500 level and failed to break above it.
Consequently, its price experienced a sharp decline, reaching the next support level at $26,500.
In the four-hour timeframe, we can observe bearish candlestick patterns, indicating the dominance of sellers in the market.
The technical indicators, such as RSI and MACD, are currently in a bearish zone.
Moreover, Bitcoin's price has dropped below the 50-day moving average, which is now acting as a strong resistance of around $26,850.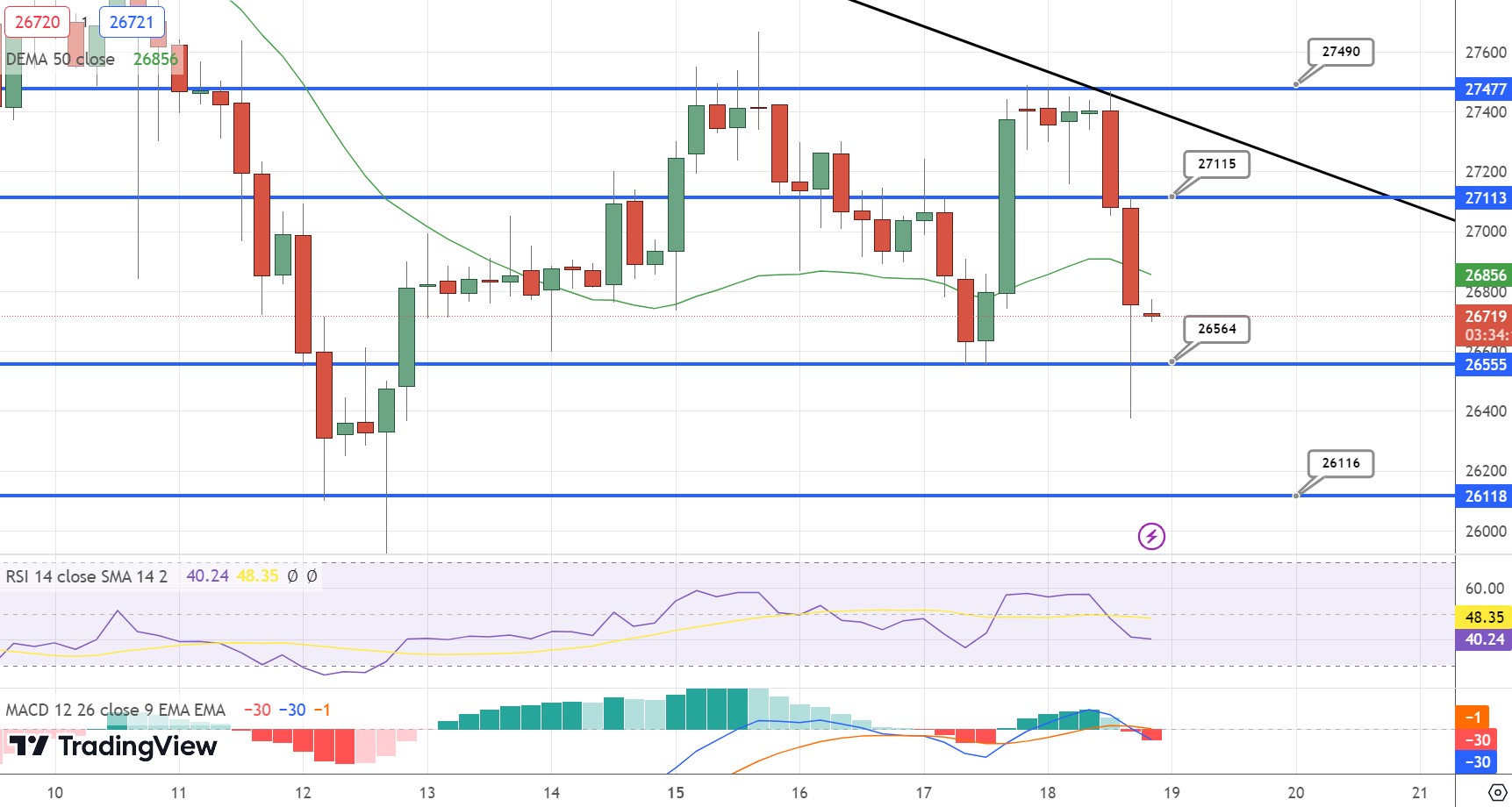 On the upside, if Bitcoin manages to break above the $26,500 level, it could target the next support level at $26,000.
Therefore, it is important to monitor the $26,500 level closely, as a decisive breakout above it could trigger a bullish momentum toward the resistance at $27,100.
If Bitcoin successfully surpasses this level, it may aim for the next resistance level around $27,490.
Top 15 Cryptocurrencies to Watch in 2023
The Cryptonews Industry Talk team has curated a list of promising cryptocurrencies for 2023 that demonstrate strong potential.
These cryptocurrencies show significant prospects for growth in both the near and distant future.
Disclaimer: The Industry Talk section features insights by crypto industry players and is not a part of the editorial content of Cryptonews.com.
Find The Best Price to Buy/Sell Cryptocurrency

---