Bitcoin Price Prediction as $69 Billion Trading Volume Floods In – Are Whales Buying?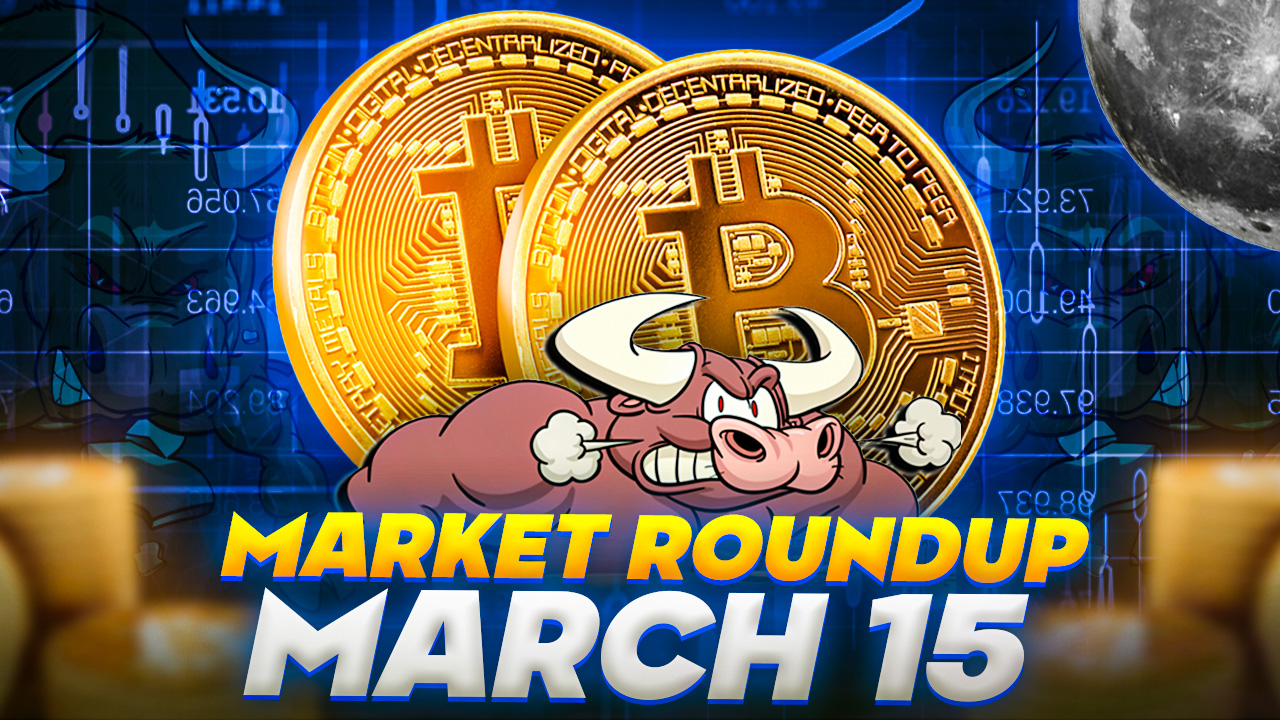 The price of Bitcoin has been fluctuating in recent weeks, with a significant increase in trading volume reaching $69 billion. As such, many investors are left wondering whether whales are buying into the market.
This article will analyze the current Bitcoin price trend and predict where the digital asset may be headed next.
US Banking Crisis: Silicon Valley Bank and Signature Bank Account Holders Get Relief After Government Pledge
Silicon Valley Bank, which provided banking services to several crypto firms, faced withdrawal and transfer limitations due to concerns about its financial situation. However, following the government's pledge to safeguard all depositors, account holders were given complete access to their money on Monday.
Meanwhile, the failure of its primary banking partner, Signature Bank, has caused peer-to-peer payments tech firm Circle to face challenges, exposing the stablecoin ecosystem's reliance on some centralized companies.
After US regulators stepped in to support deposits at Silicon Valley Bank (SVB) and Signature Bank (SBNY), investors felt relieved and grew optimistic that the banking sector's meltdown would lead the Federal Reserve to scale back its hawkish monetary policy.
As a result, the US dollar fell, with traders questioning whether the Fed would raise rates again later this month, given the ongoing US banking crisis. The DXY is currently trading down at 103.63.
In turn, the risk sentiment of BTC traders returned, causing BTC/USD to soar above $24,000 for the first time in more than two weeks.
Binance Announces Conversion of $1 Billion Cash Reserves into Bitcoin, Ether, and Binance Coin Tokens
The world's leading cryptocurrency exchange by volume, Binance, has announced plans to convert a fund worth approximately $1 billion in assets into Bitcoin, Ether, and Binance Coin tokens, resulting in a surge in the value of these currencies.
CEO Changpeng Zhao took to Twitter on Monday to announce that the transaction from Binance's industry fund to BUSD only took five seconds and cost a mere $1.29.
The move by Binance came after US authorities agreed to guarantee deposits for two failing regional banks, Silvergate, and Silicon Valley Bank, easing fears of a potential banking crisis in the crypto market. This news boosted buying pressure and led to a rise in BTC/USD.
Bitcoin Price
Bitcoin could face an immediate hurdle at the $25,250 level, limiting its upward momentum. Breaking this resistance level may trigger more buying opportunities, potentially pushing the price up to $26,700.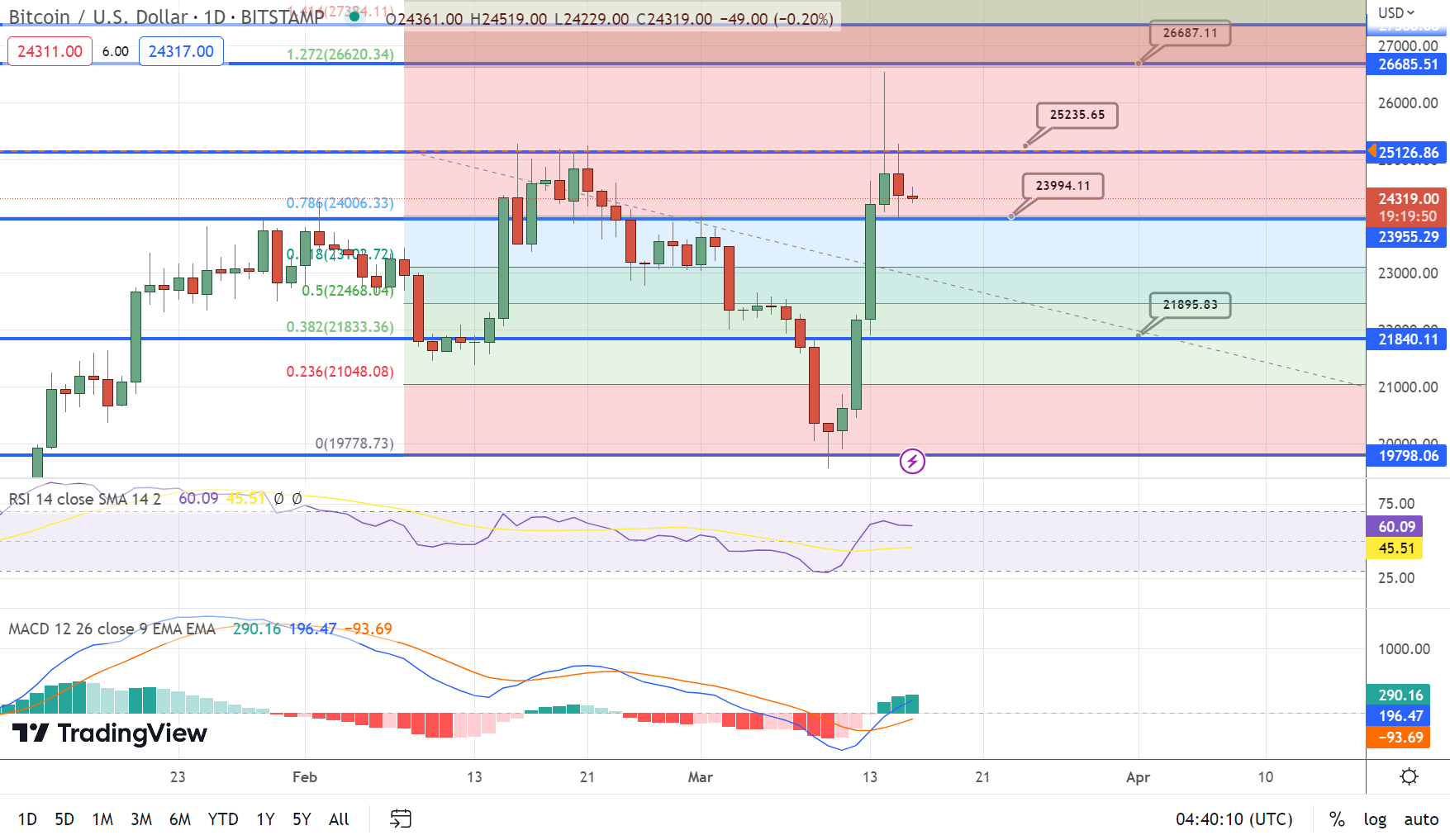 On the downside, Bitcoin's immediate support is at $24,000, and breaking this level could lead to more selling pressure, pushing the price down to $23,750. Traders may consider opening a buying trade if the price surpasses the $25,225 level today.
Top 15 Cryptocurrencies to Watch in 2023
Discover the top 15 cryptocurrencies to keep an eye on in 2023 with Industry Talk's curated list, compiled by the experts at Cryptonews. Whether you're a seasoned crypto investor or new to the market, this list offers insights into promising altcoins that could make waves in the industry.
Be sure to check back regularly for updates on new ICO projects and altcoins.
Disclaimer: The Industry Talk section features insights by crypto industry players and is not a part of the editorial content of Cryptonews.com.
Find The Best Price to Buy/Sell Cryptocurrency

---