Bitcoin Price and Ethereum Prediction: What Are The Chances Of BTC Reaching $22,000?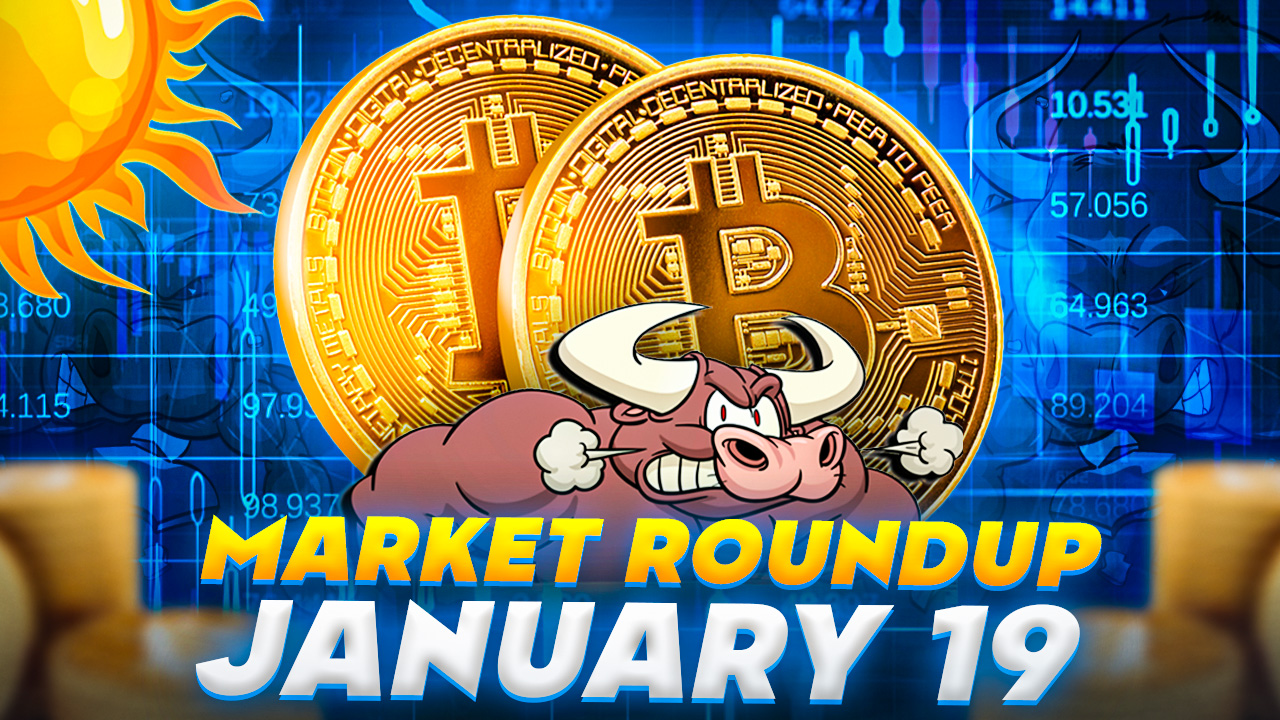 On January 18th, Bitcoin began to experience a bearish correction. It obtained support close to $20,500 and its trend seems sustainable. In this article, you will find the latest information regarding BTC and ETH's fundamental outlook and more. Read ahead for additional details!
Bitcoin, the world's largest and most well-known cryptocurrency, failed to extend its 14-day bullish rally, falling to around $20,759 as the current risk-off wave in the cryptocurrency market weakened riskier assets, such as Bitcoin and other cryptos.
According to the most recent figures, the global crypto market valuation has dropped by nearly 4% in the last 24 hours, from $999 billion to $969 billion.
Meanwhile, Ethereum, the second-largest cryptocurrency, failed to sustain its rally and lost more than 4% of its value, dropping to $1,526.
The majority of cryptocurrencies experienced a sharp decline due to the market's reaction to the US ban on the Bitzlato exchange.
The negative month-on-month Purchase Power Index (PPI) of -0.5 had a detrimental effect on the financial and crypto markets. Although Bitcoin (BTC) and other cryptocurrencies initially rose in value in the crypto market, their rally failed to extend in the absence of major monetary policy adjustments from the US Federal Reserve.
On the positive side, the whales in the crypto market have not sold any of their holdings since the beginning of the year. This is seen as one of the key factors that prevented further losses in cryptocurrencies.
The lower prices of Bitcoin mining stocks were another factor weighing on Bitcoin prices. The majority of the 18 Bitcoin mining stocks that The Block tracks fell on the day, with one stock rising.
US Charges Crypto Exchange Bitzlato Money Laundering
The US Justice Department and Treasury Department have accused Bitzlato Ltd. of money laundering and detained the company's creator in Miami, according to officials.
Deputy Attorney General Lisa Monaco recently announced that the Hong Kong-based platform Bitzlato had been shut down and its creator, Anatoly Legkodymov, had been taken into American custody.
This will prevent Bitzlato from providing services to criminals with ties to Russia.
The US initiated the Bitzlato campaign as the most comprehensive crackdown on crypto-criminal activities, so far. Its ripple effect caused a downturn in the global cryptocurrency market and shook investor confidence.
How The Slump In US Economic Data Is Affecting Crypto Markets
As data from the United States suggests, there could already be a recession with industrial production and retail sales both dropping in December by 0.7% and 1.1%, compared to the previous month.
In the meantime, the Producer Price Index (PPI), which had previously increased at a rate of 7.3%, increased at a lower yearly rate of 6.2%.
This represents a decline in purchasing power, which has had a mixed influence on financial markets.
Ethereum layer-2 Growth
Ethereum layer-2 networks have experienced rapid expansion over the last few months, and this pattern is expected to continue through 2023.
However, the main layer-2 networks have seen a rise in daily active users, resulting in increased costs for the corresponding ecosystems. This was thought to be a positive factor that may help limit ETH prices' continued losses due to the bearish crypto market.
Bitcoin Price
Currently, the price of Bitcoin stands at $20,550 after a 1.50% drop in the last 24 hours, with a trading volume of $29 billion. Since the initial forecast on January 17th, Bitcoin's anticipated value has remained steady.
On the 4-hour timeframe, Bitcoin has an immediate support level near $20,630, which is extended by the 23.6% Fibonacci retracement. If the bearish breakout of $20,630 occurs, the BTC price could be exposed to the next support level of $19,985, which marks the 38.2% Fib level.
However, Bitcoin has formed a "Three Inside Up" candlestick pattern that has the potential to drive an uptrend in BTC.
On the upside, BTC may surge to target the $21,200 level, and further buying could lead BTC toward $21,600. A bullish breakout of this level has the potential to trigger a breakout above $21,600 and lead BTC toward the $22,000 mark.
Ethereum Price
Ethereum's market price has dropped by 4% in the last 24 hours, priced at $1,529.25 with a trading volume of $10 billion. Nevertheless, the digital asset continues to remain one of the top cryptocurrencies in terms of value and trading volume.
Ethereum is currently ranked no.2 on CoinMarketCap and boasts a live market capitalization of 187 billion USD. It has an active circulation of 122,373,866 ETH coins and the maximum supply hasn't been specified yet.
The ETH/USD pair has been unable to breach the $1,600 double top resistance barrier, resulting in its value decreasing to $1,500 because of strong bearish sentiment.
Ethereum's most important support level is currently set at $1,500. And if this breaks down, the selling pressure will likely increase until it reaches $1,440 based on its 38.2% Fibonacci retracement. If that too is breached, ETH could dip further to the bottom of $1,350 and be in a difficult spot.
A $1,500 support level is likely to bring about an uptick to the level of $1,660, with it serving as a resistance level.
Get Ahead Of The Game: 3 Coins To Look Out For During Presale
Investing in altcoins at their presale stage can prove to be a very rewarding experience for investors. By carefully researching and following the recommendations of leading altcoins, they can be in a great position to capitalize on the potential of these coins.
FightOut (FGHT)
FightOut provides a time and cost-saving way to stay fit. Purchasing their FGHT tokens can give you access to expert personal training services at an affordable rate - so even people with a tight budget are able to enjoy the benefits of exercise!
The FGHT presale was an amazing success, raising a remarkable $3.04 million. All the avatar-related activities have been recorded, providing you with an ideal resource to judge your actions against.
You have only a limited time to get 60.06 FGHT for each $1 (in ETH or USDT). Moreover, the market forecast suggests that FGHT prices will go up as the sale continues - so make sure to act fast and seize this opportunity immediately.

Visit FightOut Now
C+Charge (CCHG)
C+Charge is introducing a revolutionary blockchain-powered payment system for EV owners. This groundbreaking platform will grant carbon credits when users make their first charge, with the ultimate aim of significantly reducing greenhouse gas emissions.
This revolutionary technology could completely alter the longstanding carbon credit market, which has been heavily dominated by a small group of people. It provides an even playing field and enables numerous companies to get involved in this sector.
It is estimated that the Voluntary Credit Market (VCM) market size will reach an impressive $100 billion by 2030. C+Charge, a leader in this sector, is taking the initiative and has successfully raised over $320 thousand during its pre-sale, indicating that the industry is growing fast.
Meta Masters Guild (MEMAG)
The Meta Masters Guild is experiencing incredible success, jumping from $200,000 to a whopping $550,000 within several days! This stellar growth indicates that the public has placed immense trust in its future development and profit-generating capabilities.
Come Q3 2023, Meta Masters Guild will launch its first mobile game. MEMAG, their proprietary token, allows users to exercise governance rights, conduct staking activities and purchase items and NFTs within the platform. Plus, they are planning on creating play-to-earn and Web3 games for even more engaging gaming experiences.
Early investors have a limited window of opportunity in the MEMAG sale, which currently offers 1 MEMAG for just $0.01!
However, this price is set to increase in less than two weeks, so eager buyers should act quickly if they want to purchase the coin at its lowest cost. With a total of seven stages in the sale, don't miss out on this amazing deal!
Find The Best Price to Buy/Sell Cryptocurrency
---