Bitcoin Price and Ethereum Prediction; Robert Kiyosaki Buys More Bitcoins
Disclosure: Crypto is a high-risk asset class. This article is provided for informational purposes and does not constitute investment advice. By using this website, you agree to our terms and conditions. We may utilise affiliate links within our content, and receive commission.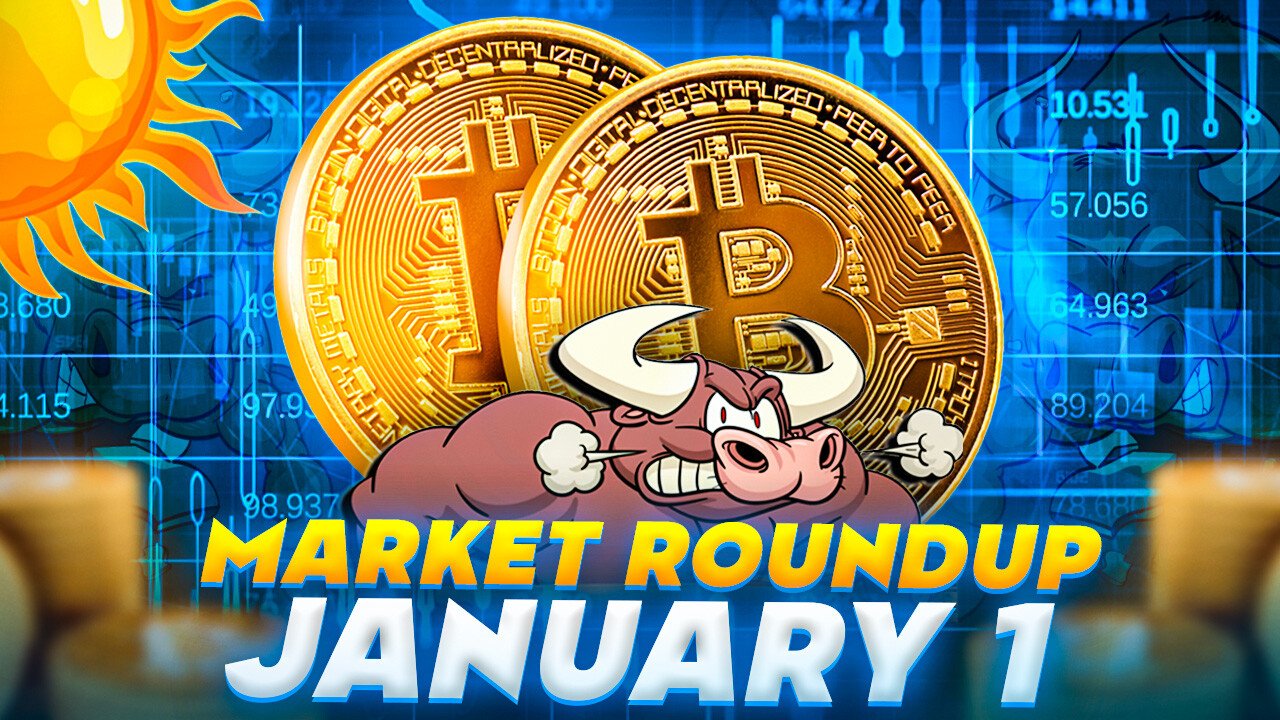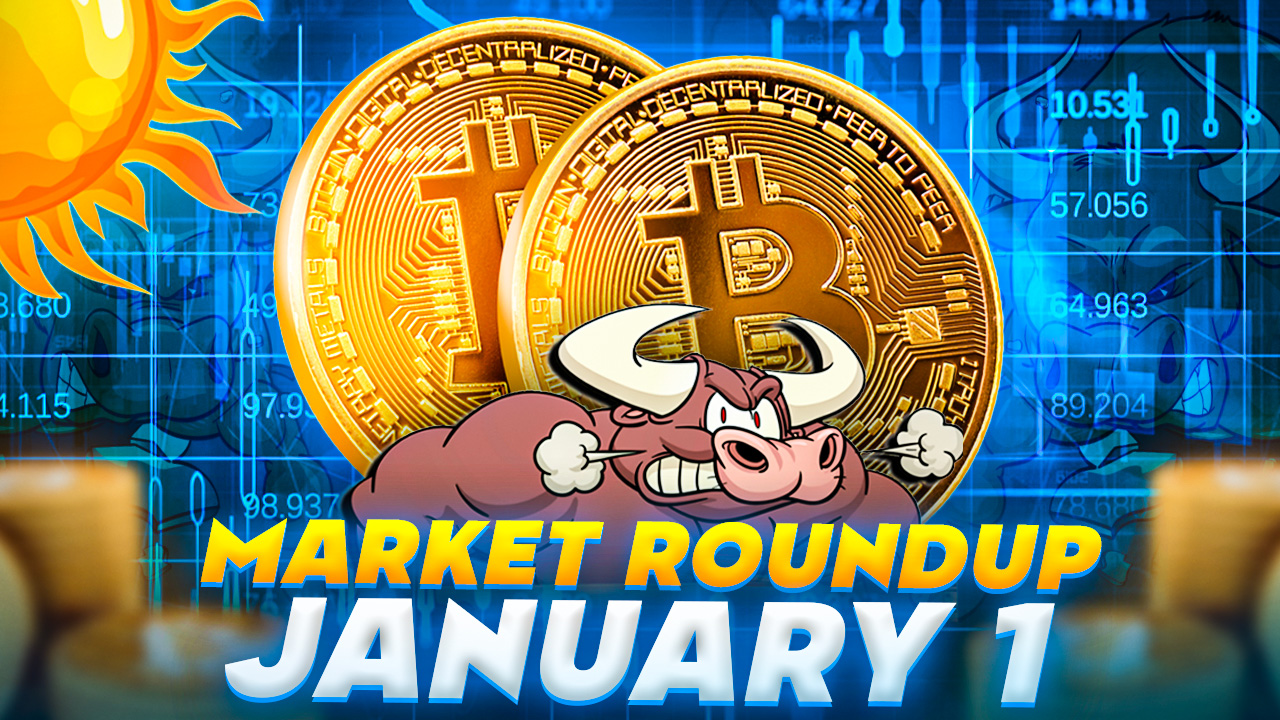 On Jan 02, Bitcoin is trading slightly bullish, having bounced off the support level of $16,500 to reach $16,650. Alternatively, Ethereum is choppy, oscillating in a narrow range of $1,180 to 1,210, and a break of this level has the potential to determine future trends. Ethereum (ETH) has had a rough year, but its underlying worth is higher than its current market price.
The global cryptocurrency market has been sending mixed signals, with a market valuation of less than $800 billion at the start of the new year. The two most important currencies, Bitcoin and Ethereum, have made some gains and continue to trade in the green.
Cardano and Polkadot both gained about 1.5%. Meanwhile, the price of XRP fell 3.3% on the day. Investors are looking for positive market news this year after the price of cryptocurrencies fluctuated significantly in 2022.
I think this first week of Jan will tell the story of how the market is going to go.we stay flat I don't think it spells good moving forward, but we move up with nice green candles that bodes well for the market. Just my thoughts based on absolutely nothing #XRP #crypto #BTC

— BLOCKCHAIN BOY (@BLOCKCHNBOY) January 1, 2023
Bitcoin Engineer Claims to Have Lost More Than 200 Bitcoins in a Hack
Luke Dashjr, a Bitcoin core developer and founding member, claims that his PGP (Pretty Good Privacy) key was compromised. As a result, almost all of his Bitcoin was confiscated. Luke Dashjr, one of Bitcoin's original core developers, claimed that a hack just before the new year caused him to lose nearly all of his Bitcoin.
https://www.twitter.com/SixDCoin/status/1609754496888102912?s=20&t=PAYVK31gaVCnGLqq-anZ3w
In a tweet on January 1, the developer claimed that the suspected hackers had gained access to his PGP (Pretty Good Privacy) key, a well-known security technique that uses two keys to access encrypted data.
Bitcoin core developer Luke Dashjr said that his PGP key was leaked, leading to the hack of more than 200 bitcoins (approximately $3.5 million). Some of them have been mixed. CZ said Binance will monitor and provide help.

— Wu Blockchain (@WuBlockchain) January 2, 2023
He did not say how much of his BTC was stolen in total; instead, he revealed a wallet address where some of the stolen BTC was sent. This could be another negative event for the cryptocurrency industry, as it raises new concerns about crypto assets.
More Bitcoin Purchases by Robert Kiyosaki
On the positive side, Robert Kiyosaki, a well-known author, recently disclosed that he had purchased more Bitcoin and explained why he did so, claiming that the Securities and Exchange Commission's (SEC) laws will destroy most other currencies.
Robert Kiyosaki, the author of Rich Dad Poor Dad, has stated that his main motivation for investing in Bitcoin is his conviction that the SEC would "destroy" most other tokens with its laws. Kiyosaki disclosed in a tweet on December 30 that he is investing in Bitcoin and that he is enthusiastic about the fact that it is recognized as a commodity similar to gold, silver, and oil.
Robert Kiyosaki Buys More Bitcoin Right Now, Here's Why
#Positive #BTC pic.twitter.com/yeu803t6sx

— Crypto Talkies – Sentiment Analysis Tool (@crypto_talkies) January 1, 2023
Kiyosaki stated that he is increasing his Bitcoin purchases, and the SEC classifies bitcoin as a commodity while classifying the majority of other cryptocurrencies as securities.
Additionally, Kiyosaki has issued a warning that the majority of them will be destroyed by SEC laws. As a result, this was considered to be one of the most important factors that may have an impact on the price of bitcoin.
Bitcoin Price
The current bitcoin price is $16,624, and the volume of trading in the last 24 hours is $9.5 billion. On the technical front, Bitcoin is facing significant resistance at $16,660, and a bullish breakout of this level has the potential to determine future market trends. On the upside, BTC's immediate resistance remains at $16,750, and a bullish crossover above this level could take BTC to the $16,950 level.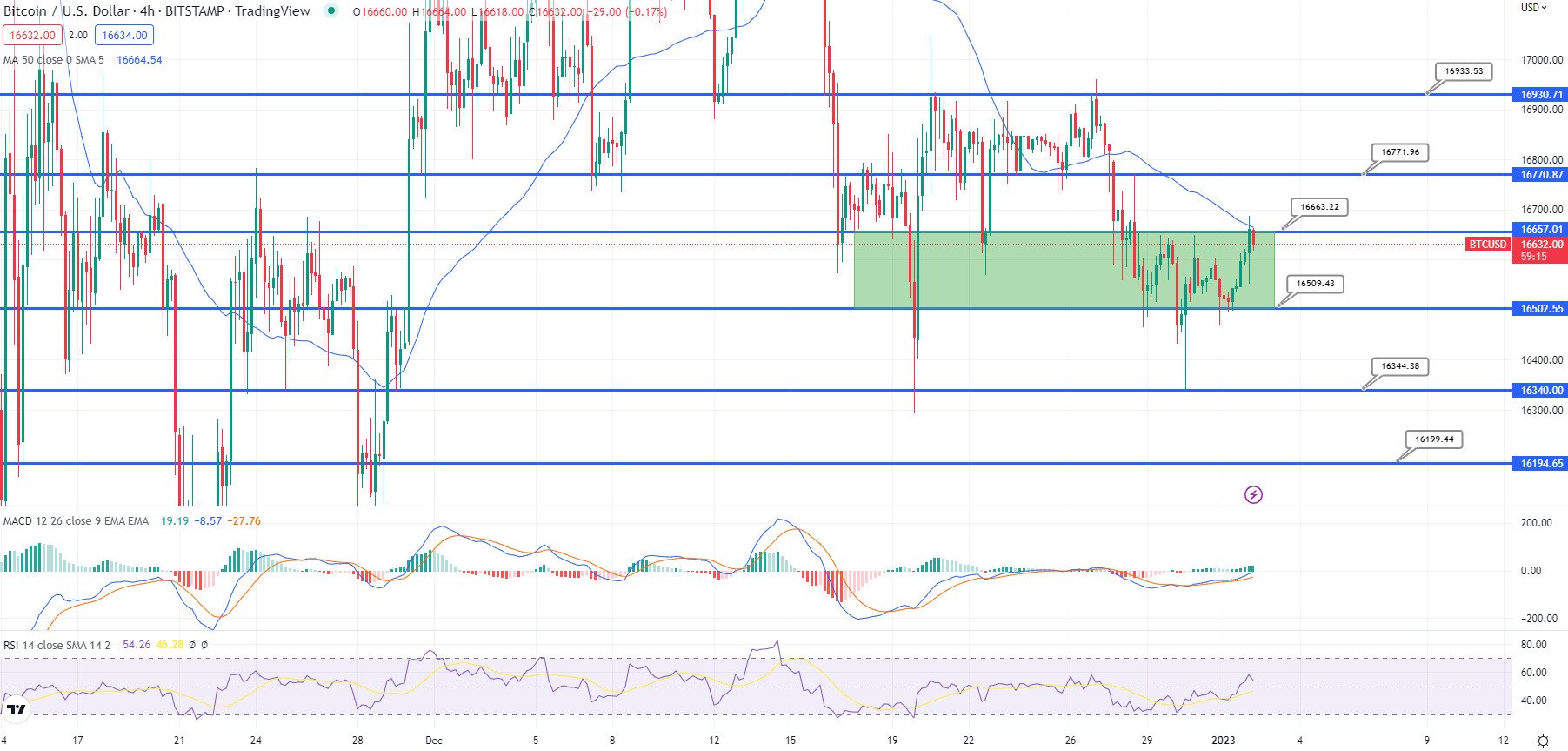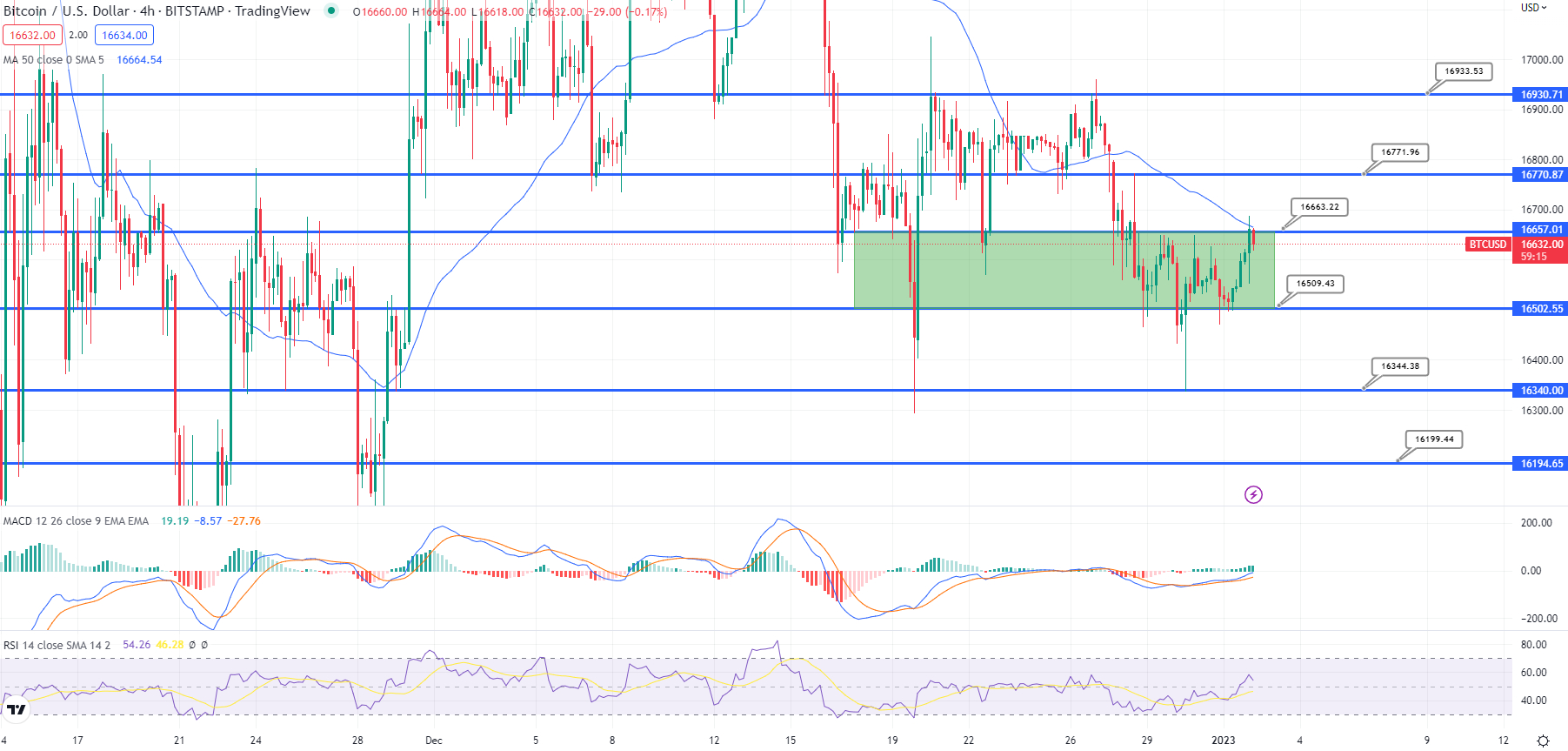 The RSI and MACD indicators have entered the buying zone, indicating that a pullback is possible, but the 50-day moving average is acting as a major barrier. As a result, failure to break above the 50-day simple moving average (SMA) can drive selling until $16,500. As a result, BTC may find immediate support at $16,350 and $16,100.
Ethereum Price
The current price of Ethereum is $1,211, with a $2.7 billion 24-hour trading volume. Ethereum, like Bitcoin, is declining; however, the ETH has found immediate support at $1,180. This support level is extended by a rising trend line observed over a 4-hour time period.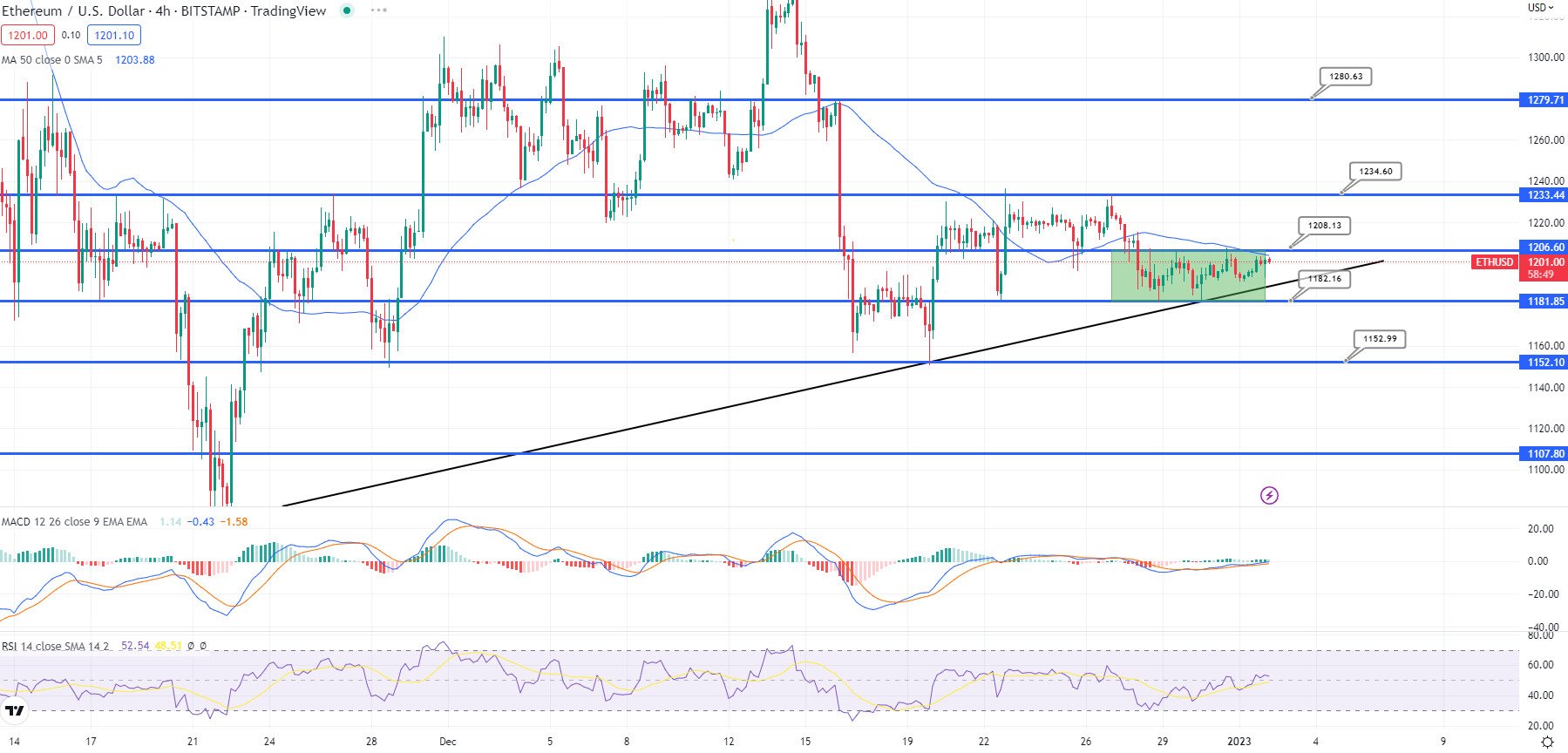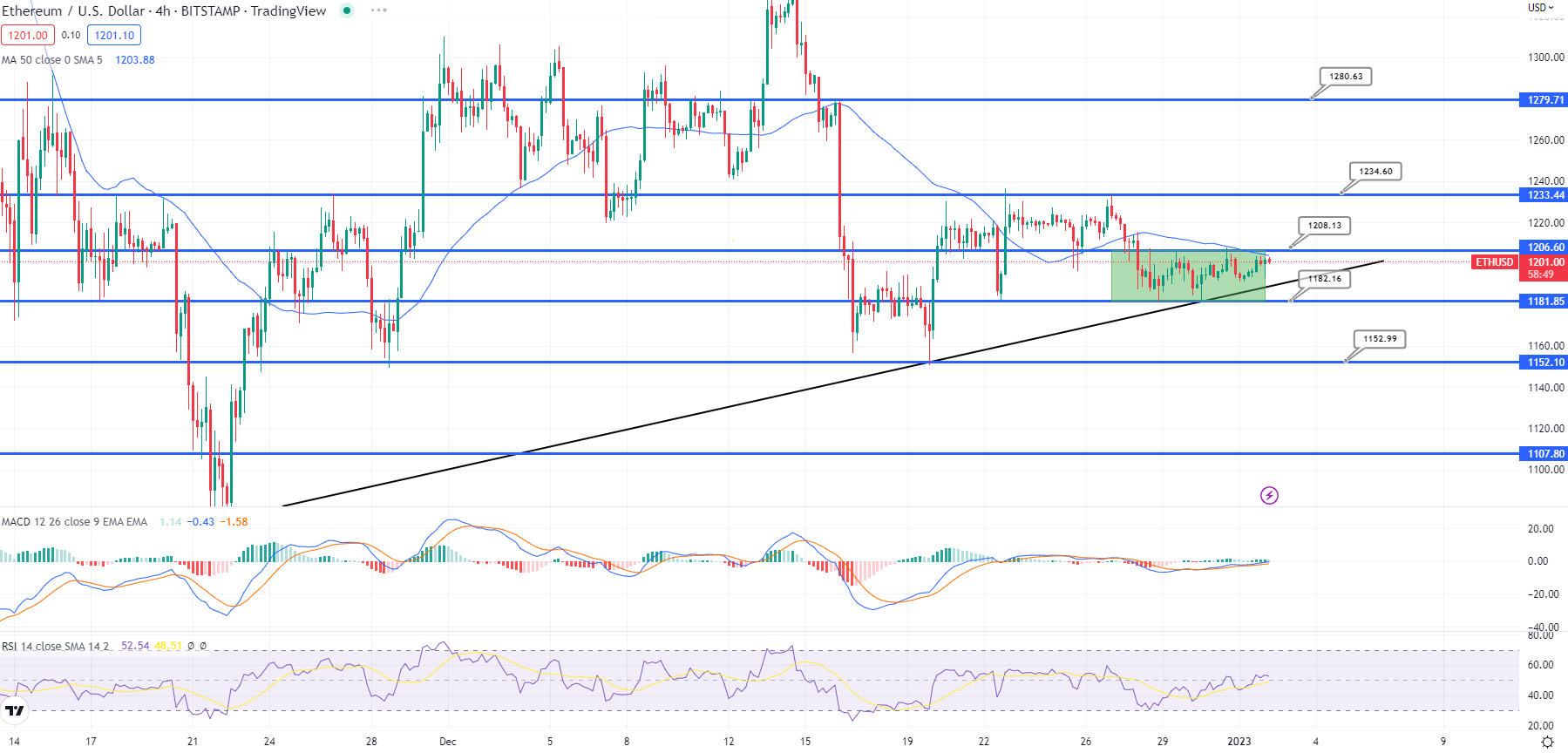 On the plus side, a bullish breakout of the $1,200 level could take ETH to the $1,230 level. Increased demand for ETH, on the other hand, may expose its price to the next resistance area of $1,280.
While support remains around $1,280, a break below this can open up more room for selling until $1,150. The RSI, MACD, and 50-day simple moving average all indicate a bullish trend. So look for buying opportunities today.
Alternative Coins with Huge Upside Potential
Despite the market's continuing bearish trend, a few altcoins are making news in 2023.
FightOut (FGHT)
The FightOut (FGHT) platform functions similarly to a personal trainer, with the exception that the FGHT token is proactively rewarded for exercise time. All activities are recorded and can be used to improve one's metaverse avatar's statistics.
The FGHT presale is doing well, with over $2.5 million already raised. The current selling price of 60.06 FGHT for $1 (FGHT can be purchased with ETH or USDT) will rise as the sale progresses.

Visit FightOut Now
Dash 2 Trade (D2T)
When it launches in early 2023, Dash 2 Trade will be an Ethereum-based platform that will provide real-time statistics and social trading data. Trading signals, on-chain analytics, strategy-building tools, and newsfeeds will be among the first features, assisting both new and experienced traders to stay on top of the volatile bitcoin market.
Dash 2 Trade, one of 2022's largest ICOs, has launched its dashboard beta, with only 7 days until the presale ends. D2T has raised over $12 million in venture capital to date. D2T is the system's access coin, and it is now worth $0.0533 in the presale after selling to investors for $0.0476.
C+Charge (CCHG)
C+Charge (CCHG) is an innovative blockchain-based technology that aims to reward electric vehicle owners for charging and driving their vehicles. Its native token, CCHG, is currently available for purchase. The use of electric vehicles has grown significantly in recent years all over the world.
The electric vehicle (EV) industry has emerged as an environmentally friendly alternative to the traditional automotive industry, which has been clamoring for a change. People can now buy EVs and participate in the green revolution thanks to companies such as Tesla, Rivian, and others.
The platform has already agreed to add 20% of Turkey's EV chargers to its network, demonstrating its scalability. 1 CCHG costs $0.013, and it can be bought with BNB or USDT. So far, the presale has raised $58,700.
Find The Best Price to Buy/Sell Cryptocurrency


---