Bitcoin Price and Ethereum Prediction: ETH Rises 5%, Will BTC Follow Suit?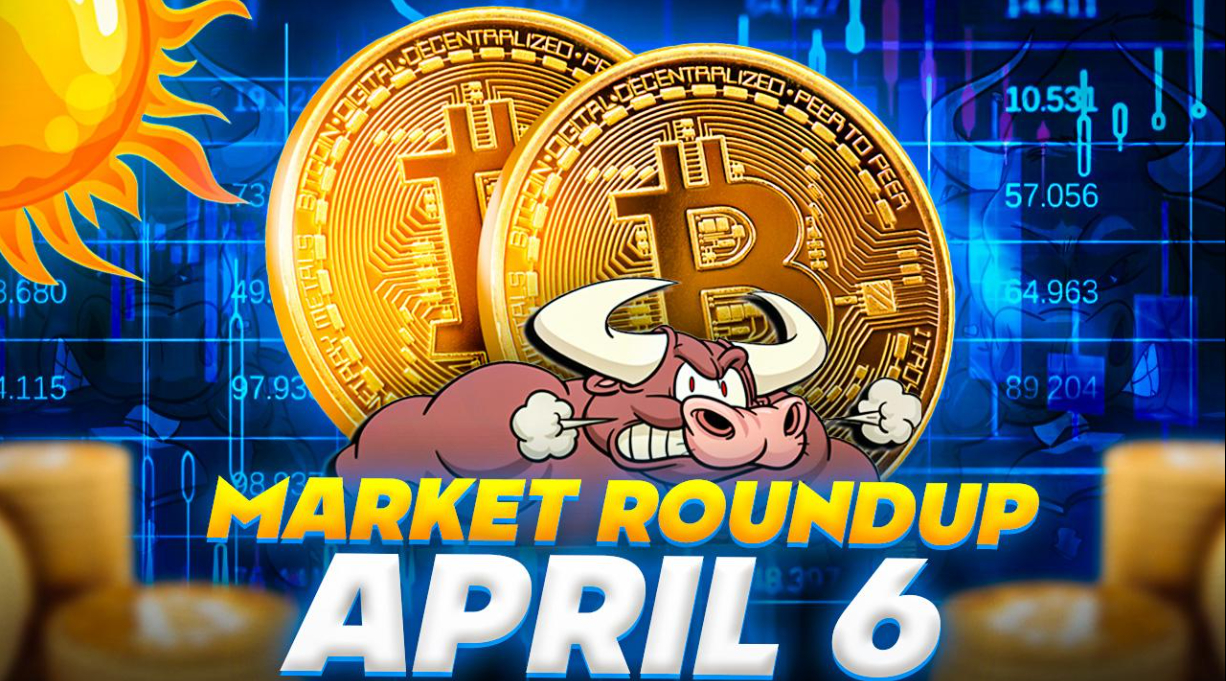 Bitcoin, the world's largest cryptocurrency, has experienced a rollercoaster ride since the beginning of 2023, surging over 70% in the first quarter. This performance outpaces other assets, such as physical gold and US stocks.
However, the upward trend appears to be decelerating, as BTC recently fell by over 2% to $28,069.54, while Ethereum also declined by 1.15% to $1,890.98.
Ethereum (ETH), the world's second-largest cryptocurrency, has outperformed BTC in the past week, primarily driven by the anticipation surrounding the upcoming Shanghai hard fork update, scheduled for April 12.
In light of this, traders are hesitant to place any significant bids ahead of the publication of US non-farm payroll data on Friday.
Investors are closely watching Bitcoin and Ethereum as safe-haven assets amid the possibility of a US banking crisis. Bitcoin has been struggling to break through the resistance zone of $28,800 to $29,000 since mid-March, but experts believe that recent macroeconomic data and gold's performance may provide the necessary boost.
Historical data indicates that April has typically been a strong month for cryptocurrencies like Bitcoin and Ethereum, which may contribute to investors' confidence in the crypto market. Consequently, investors are optimistic about the cryptocurrency market, predicting that it will reach new all-time highs in the coming weeks.
PostFinance and Sygnum Partner to Offer Cryptocurrency Services
PostFinance, a Swiss government-owned retail bank, has recently declared a partnership with Sygnum, a local cryptocurrency bank, to offer cryptocurrency trading and storage services to its customers. Hence, this positive development clearly shows a growing interest in digital assets.
It is worth noting that this partnership enables PostFinance to offer its customers the opportunity to buy, store, and sell major cryptocurrencies such as Bitcoin and Ether while ensuring that these services are fully compliant with local regulations.
In that way, the decision by a government-owned bank to offer regulated and compliant digital asset banking services to its customers is a good step for the cryptocurrency market, as it supports the rising relevance of digital assets in the financial system.
Ethereum's Shapella Upgrade and Its Potential Impact on the Market
Another factor that has been boosting the crypto market could be the upcoming Capella update. Ethereum, the second-largest cryptocurrency by market capitalization, is set to introduce a significant upgrade called the Capella update on April 12, 2023.
However, this update will allow users to withdraw their stake ETH from the platform that initially supported the proof-of-stake migration, called the Beacon Chain. The market is expecting a possible impact on the cryptocurrency industry.
Ethereum is currently on a rally and is projected to continue its upward trend over the $1,900 level and toward the $2,000 range. Conversely, the last time Ethereum underwent a major upgrade, it was followed by a sell-off in the market and a decline in critical support zones.
Thus, it is not clear how this upgrade will affect the price of the crypto market directly, but the upward momentum of Ethereum may have a spillover effect on other cryptocurrencies, including Bitcoin.
Bitcoin Price
The current Bitcoin price is $28,069, with a 24-hour trading volume of $15.5 billion. Bitcoin has declined nearly 1.50% in the last 24 hours. The BTC/USD pair is currently exhibiting a bearish bias based on technical analysis. However, it could face resistance once it reaches the $28,250 level.
If Bitcoin succeeds in breaking through the resistance level at $28,250, its value could potentially rise to $28,900 or even $29,250.
Conversely, if a bearish trend emerges, substantial support is expected at the levels of approximately $26,500 and $25,500.
Ethereum Price
Ethereum's current price is $1,890, with a 24-hour market volume of $9 billion. Ethereum has experienced a decrease of 1.15% in the last 24 hours.
At present, Ethereum is facing difficulties in breaking through the $1945 resistance level and has been trading close to the $1,850 support zone consistently.
Should the ETH/USD pair manage to exceed the $1,940 level, it is anticipated to encounter resistance at the $2,050 mark.
Support levels for the ETH/USD pair are expected to be at either $1,850 or $1,720.
Top 15 Cryptocurrencies to Watch in 2023
Keep yourself informed about the latest ICO projects and altcoins by frequently referring to the handpicked selection of the 15 most promising cryptocurrencies to monitor in 2023, which has been suggested by the specialists at Industry Talk and Cryptonews.
Disclaimer: The Industry Talk section features insights by crypto industry players and is not a part of the editorial content of Cryptonews.com.
Find The Best Price to Buy/Sell Cryptocurrency
---