Bitcoin Price and Ethereum Prediction: BTC Revisits $30,000 – Can Both Cryptocurrencies Bounce Back?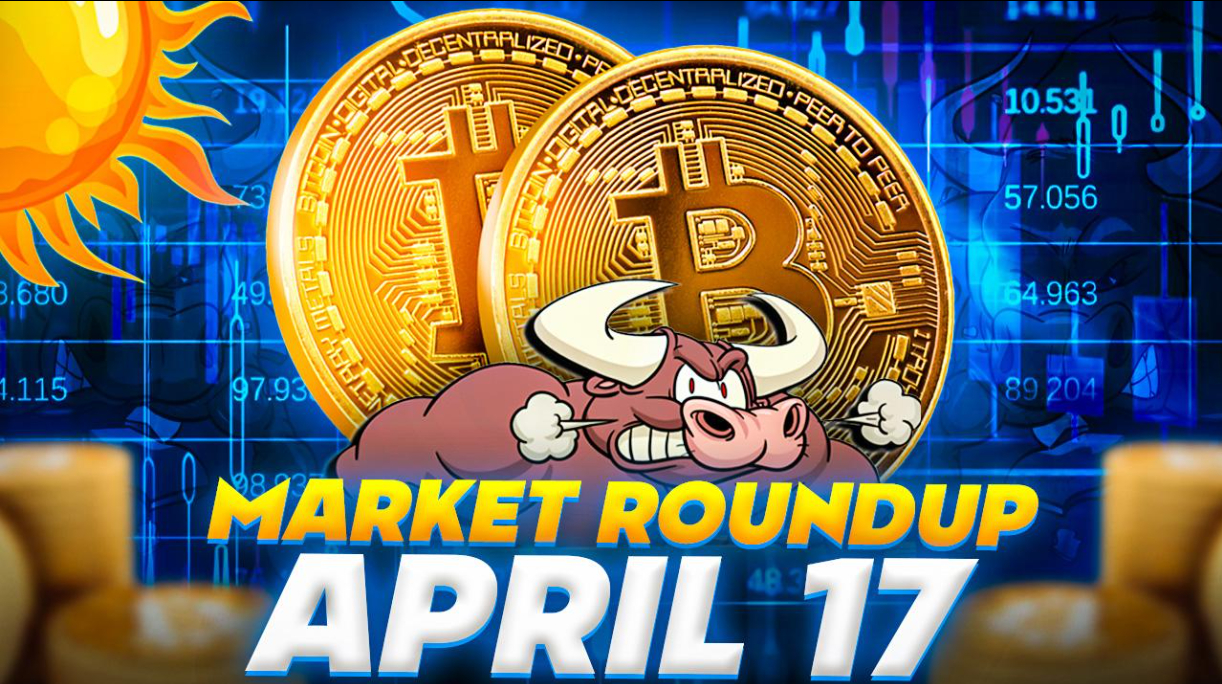 Bitcoin and Ethereum are two major cryptocurrencies that have gained significant popularity since the beginning of this year. Ethereum (ETH), which is the second-most popular cryptocurrency, recently surpassed the $2,000 milestone for the first time since May of last year.
Meanwhile, Bitcoin, the world's largest cryptocurrency, started the new week on a positive note, remaining constant within the $30,000 level. Bitcoin reached $31,005 last week, its highest price since June 2022.
However, the gaining streak in the Ethereum price was mostly driven by the success of the Shanghai Upgrade. It is worth recalling that the Shapella upgrade was implemented on April 12, and there were concerns that the update might cause the price of Ether to drop.
Although, it seems that most validators who own Ether are only withdrawing their rewards instead of selling their Ether. However, it appears that the majority of validators that possess Ether are just withdrawing their incentives rather than selling their Ether. This suggests that the Shapella update had no negative influence on Ether's pricing.
Crypto Prices Hold Steady Despite Hawkish Fed Comments
Despite hawkish comments from Federal Reserve officials regarding the path of interest rate hikes, the global cryptocurrency market has been flashing green and remained steady in early Asian trade on Monday.
At the time of writing, the global crypto market valuation was $1.27 trillion, up 0.19 percent in 24 hours. However, the Fed's latest comments overshadowed its previous speculation that it was on the verge of cutting interest rates, which caused a jump in Bitcoin prices. Notably, the potential for rate cuts was fueled by low inflation and indicators of a sluggish employment market.
Although, this appears to be a temporary trend, as hawkish statements from Federal Reserve officials fueled renewed worries about increasing interest rates, allowing the dollar to continue its rebound from one-year lows.
BTC has been supported by safe-haven demand over the past month, partly due to the collapse of several US banks. Although fears of a larger crisis have lessened, expectations of a US recession this year have prompted inflows into BTC.
Therefore, BTC had been impacted negatively by rising U.S. interest rates throughout 2022, but this year saw a sharp recovery as investors anticipated an end to future rate hikes. Despite expectations of a pause in June, Fed Fund futures prices indicate that markets are still preparing for one more hike in May. This was seen as one of the key factors that could cap further gains in the BTC price.
Bitcoin and Ether's Resilience in Turbulent Banking Sector
According to ARK Invest CEO Cathie Wood, Bitcoin, and Ether have shown resiliency in the recent financial sector turbulence, outperforming other assets and operating similarly to gold. She believes that the two cryptocurrencies have become "flight to safety" assets during macroeconomic uncertainty, indicating wider adoption and acceptance.
Wood anticipates that cryptocurrency will eventually become an election issue when it is more broadly accepted.
On the flip side, Bridgewater Associates founder Ray Dalio remains skeptical, claiming that Bitcoin is too volatile to be used as a currency and that central banks would not accept it. This can put some negative energy on BTC prices.
Bitcoin Price
The current Bitcoin price is $29,980, and the 24-hour trading volume is $14.9 billion. Bitcoin has fallen by nearly 1% in the previous 24 hours. On Monday, the BTC/USD is trading with a bearish bias, and it is likely to find immediate support near the $29,750 level.
In the 4-hour timeframe, the BTC/USD pair has formed a symmetrical triangle pattern that is likely to find support near the $29,790 level. A bearish breakout of this level has the potential to push the Bitcoin price further down toward $29,190.
The RSI and MACD indicators are both in the selling zone, indicating the possibility of a bearish correction. Therefore, it is advisable to wait for BTC to retest the $29,750 level before taking any buying positions.
If the BTC/USD pair breaks above the $30,250 level, it is likely that the $30,500 or $31,000 levels will act as resistance.
Ethereum Price
The current price of Ethereum is $2,098, with a 24-hour trading volume of $8.9 billion. Ethereum has gained 0.10% in recent hours.
Ethereum, the second most popular cryptocurrency, is currently experiencing a significant bullish trend after surpassing the resistance level of $2,075. The cryptocurrency is now moving toward the $2,150 mark.
If ETH manages to successfully close above the $2,150 level, it could trigger an uptrend that could reach as high as $2,250 or $2,300.
However, if Ethereum fails to close above the $2,160 level, its price could drop to $2,075 or even $2,030. It is crucial to keep a close watch on the $2,160 level to determine whether to consider a buy or sell trade today.
Top 15 Cryptocurrencies to Watch in 2023
Keep abreast of the latest ICO projects and altcoins by frequently consulting the expert-curated list of the top 15 most promising cryptocurrencies to watch in 2023, as recommended by industry specialists at Industry Talk and Cryptonews.
Disclaimer: The Industry Talk section features insights by crypto industry players and is not a part of the editorial content of Cryptonews.com.
Find The Best Price to Buy/Sell Cryptocurrency
---