Bitcoin Price and Ethereum Prediction: BTC Rebounds Above $29,250, Will ETH Follow Suit?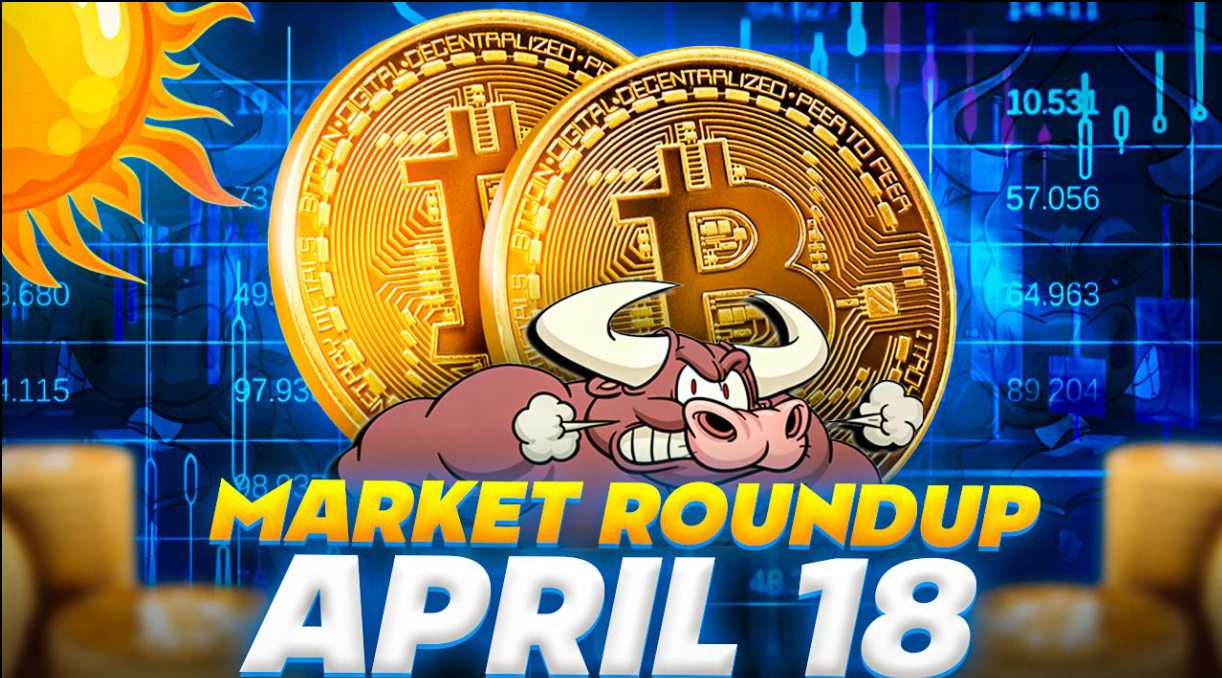 Bitcoin, the leading cryptocurrency globally, experienced a reversal on Tuesday as it fell slightly from $30,500 to $29,300. Despite a gain of over 10% in the past week, Bitcoin's upward momentum seems to have come to an end. Moving forward, the traders are cautious to pace any big bids as investors await the release of the Fed's next meeting in May.
According to the CME FedWatch tool, markets are pricing in a 91% probability of the Fed raising interest rates by 25 basis points at its next meeting in May, with traders anticipating rate cuts towards the end of the year.
As a result, the announcement of the Fed meeting will likely have a major influence on the cryptocurrency market, as it is seen as a leading indicator.
Strong US Economic Data Could Lead to Interest Rate Hike in May, Affecting Cryptocurrency Market
The global cryptocurrency market has experienced remarkable growth in recent months, surpassing an impressive value of $1.29 trillion. Although, the market witnessed a slight decline lately, with its value falling to $1.25 trillion.
However, the recent dip can be attributed to the release of strong economic data in the United States, which strengthened the belief that the Federal Reserve might increase interest rates in May.
According to data made public on Monday in the United States, single-family homebuilders' confidence climbed for a fourth straight month in April, while industrial activity in New York state increased for the first time in five months. This, in turn, fueled speculation that the Federal Reserve will raise interest rates in May.
According to the CME FedWatch tool, markets are pricing in a 91% likelihood of the Fed raising interest rates by 25 basis points at its next meeting in May, with traders anticipating interest rate cuts towards the end of the year.
Bitcoin Fear and Greed Index at 16-Month High, Indicating Positive Market Sentiment and Price Surge
The recent BTC price rally is attributed to the Bitcoin Fear & Greed Index's report, showing a 16-month high and indicating a surge in market sentiment. As a result, Bitcoin's price has risen over 7% in the past 30 days, reaching a trading high of $31,000.
Although Bitcoin broke the $30,000 barrier last week for the first time since June 2022, it dropped 1.5% in the last 24 hours below $29,491. However, the higher greed index suggests that its recent growth, which has boosted its price by over 80% this year, may continue.
It's worth noting that investors and traders use the fear and greed index to make informed decisions. Typically, a rise in the fear and greed index indicates a positive market sentiment toward Bitcoin, contributing to its current price explosion.
Bitcoin Price
Bitcoin's value rose to $31,000 recently, but it dropped a bit to $29,300 on the day. In contrast, Ethereum has been performing exceptionally well, having surged by more than 10% in the past week and hitting the impressive $2,100 mark.
The drop in Bitcoin's price could be linked to the bearish breakout of the symmetrical triangle pattern seen over 4-hours. BTC/USD completed a 50% Fibonacci retracement at $29,450 before bouncing back and not testing the $29,000 level.
The RSI and MACD indicators are both in the oversold zone, indicating the possibility of a bullish correction. Therefore, it is advisable to keep an eye on the $29,450 level to take a buying position.
Ethereum Price
The current price of Ethereum is $2,100, with a 24-hour trading volume of $9.2 billion, gaining less than 0.50% in recent hours. Ethereum, the second most popular cryptocurrency, is currently experiencing a strong bullish trend as it surpassed the resistance level of $2,075 and is now moving toward $2,150.
If ETH manages to close above $2,150, it could trigger an uptrend with a potential high of $2,250 or $2,300.
On the other hand, if Ethereum fails to close above $2,160, its price may drop to $2,075 or even $2,030. Monitoring the $2,160 level is essential to make informed decisions on whether to consider buying or selling trades today.
Top 15 Cryptocurrencies to Watch in 2023
Stay updated on the latest ICO projects and altcoins by regularly checking the expert-curated list of the top 15 most promising cryptocurrencies to watch in 2023. This list is recommended by industry specialists at Industry Talk and Cryptonews.
Disclaimer: The Industry Talk section features insights by crypto industry players and is not a part of the editorial content of Cryptonews.com.
Find The Best Price to Buy/Sell Cryptocurrency
---