Bitcoin Price and Ethereum Prediction, Binance Backs Out of FTX Rescue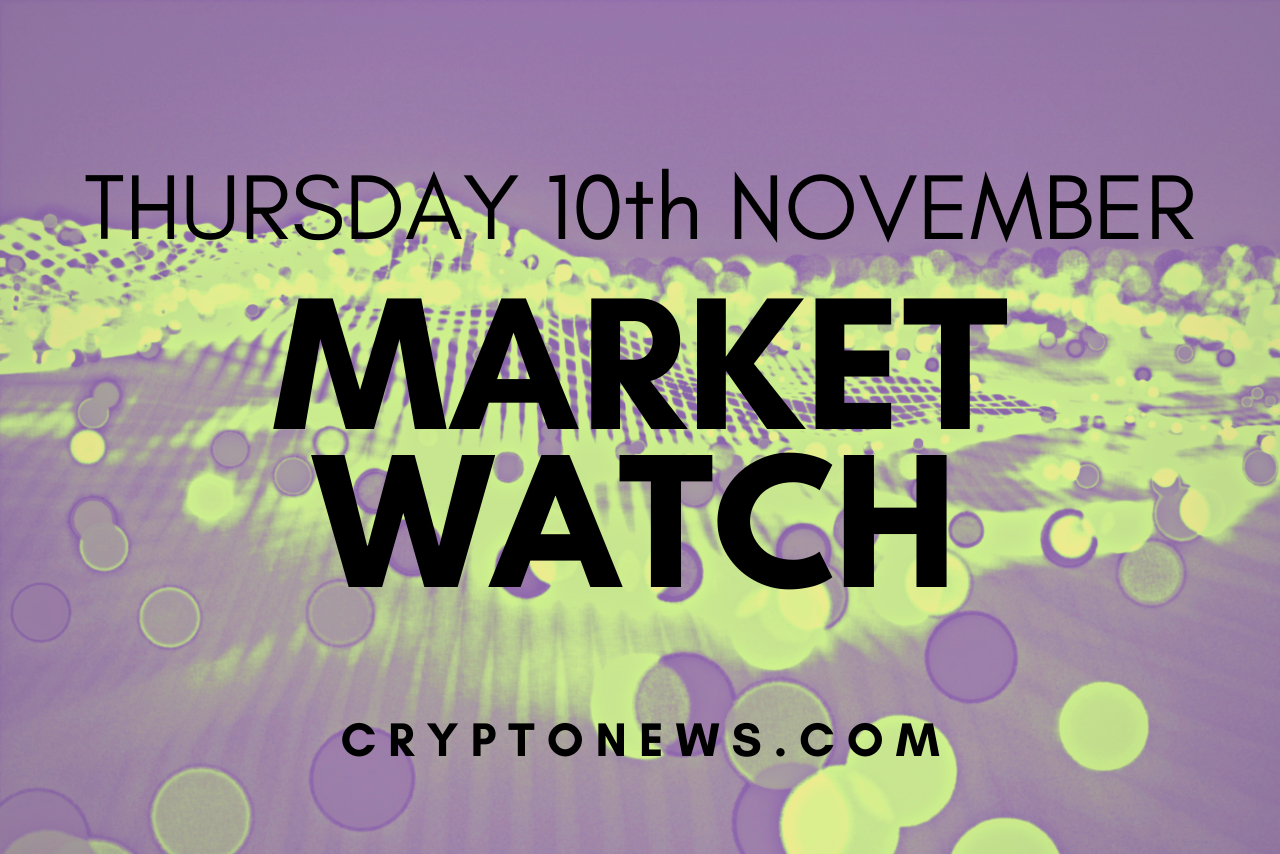 The cryptocurrency market continues to experience a massive downtrend. The global crypto market cap fell over 11% to $809 billion the previous day, sending major cryptocurrencies into the red on early November 10.
Over the last 24 hours, the entire crypto market volume plummeted 11% to $189 billion.
Bitcoin dropped to nearly $16,010, while Ethereum was on the verge of a significant drop, trading just above $1,100.
The overall volume in DeFi was $8.57 billion, accounting for more than 4% of the total 24-hour volume in the crypto market. The overall volume of all stablecoins was $180 billion, accounting for 95% of the total 24-hour volume of the crypto market.
Let's take a look at the top altcoin gainers and losers over the last 24 hours.
Top Altcoin Gainers and Losers
Chain (XCN), Gemini Dollar (GUSD), and Fei USD (FEI) are three of the top 100 coins that have gained value in the last 24 hours. The chain price increased by more than 7% to $0.043, while the Gemini Dollar increased by more than 0.18% to $0.9964.
Solana (SOL) has lost more than 45% of its value in the last 24 hours as Binance pulls out of the FTX rescue. FTX Token is down 38% to $3.13, while Lido DAO is down 25% to $0.9870.
Binance Backs out of FTX Rescue
On Wednesday, Binance announced that it would no longer be acquiring FTX, leaving Sam Bankman-Crypto Fried's empire in jeopardy.
Binance said in a tweet on Wednesday,
"In the beginning, our hope was to be able to support FTX's customers to provide liquidity, but the issues are beyond our control or ability to help."
The turnaround comes after Binance CEO Changpeng Zhao stated the previous day that the largest cryptocurrency exchange had reached a non-binding agreement to purchase FTX's non-US businesses for an unknown value, saving the company from a liquidity problem.
Private investors put FTX's value at $32 billion earlier this year.
The crypto market suffered significant losses as a result of this revelation. Between Monday and Tuesday, FTT lost 80% of its value, plummeting to $5 and wiping out over $2 billion.
On Wednesday, it dropped by over half to around $2.30, reducing the value of all tokens in circulation to about $308 million.
Bitcoin Price
The current Bitcoin price is $16,015 and the 24-hour trading volume is $100 billion. Bitcoin lost over 12% during the Asian session and over 20% in the last seven days. CoinMarketCap currently ranks it first, with a live market cap of $314 billion, down from $351 billion yesterday.
On the technical front, Bitcoin has broken through a triple bottom support level of $18,244; closing candles below this level may lead to a drop to $16,000.
On the daily timeframe, Bitcoin has also formed a "three black crows" pattern, indicating the likelihood of a downtrend continuation. As a result of increased selling pressure, Bitcoin's price could fall to $14,500.
As leading technical indicators like the RSI and MACD have entered the oversold zone, closing candles above $16,000 may signal the start of a bullish correction. On the plus side, the immediate resistance level for Bitcoin remains at $18,244.
Ethereum Price
On Thursday, the second most valuable cryptocurrency, Ethereum, fell roughly 14% in the previous 24 hours and over 25% in the last seven days to trade at $1,118. On CoinMarketCap, it is now ranked second, with a live market capitalization of $142 billion, down from $159 billion yesterday.
On the daily chart, Ethereum has broken through a symmetrical triangle pattern that had been supporting ETH near $1,227. A bearish engulfing candle closing outside of a symmetrical triangle pattern confirms a bearish breakout and may lead ETH to the $1,000 or $810 support zone.
The 50-day moving average at $1,400 also indicates the possibility of a continuation of the selling trend. The ETH/USD pair may encounter significant resistance on its way to $1,400 at the $1,227 level.
The RSI and MACD are also oversold, and ETH may bounce back to retest the $1,300 level before dropping further in the market.
New Crypto Presale With Huge Potential
Dash 2 Trade (D2T)
Dash 2 Trade is an Ethereum-based trading intelligence platform that provides traders of all skill levels with real-time analytics and social data, allowing them to make more informed decisions.
It began its token sale three weeks ago and has now raised more than $5.8 million, while also confirming its first CEX listing on the LBank Exchange.
1 D2T currently equals 0.0513 USDT, but this will soon increase to $0.0533 in the next stage of the sale and $0.0662 in the final stage.
Find The Best Price to Buy/Sell Cryptocurrency
---