Bitcoin Must Be Tied to Commodities Basket to Be Currency – Steve Hanke
Disclosure: Crypto is a high-risk asset class. This article is provided for informational purposes and does not constitute investment advice. By using this website, you agree to our terms and conditions. We may utilise affiliate links within our content, and receive commission.
Bitcoin (BTC) is not a currency, and to be one it needs to be tied to a basket of commodities, says Steve H. Hanke, a Professor of Applied Economics at the Johns Hopkins University and a prominent expert on hyperinflation.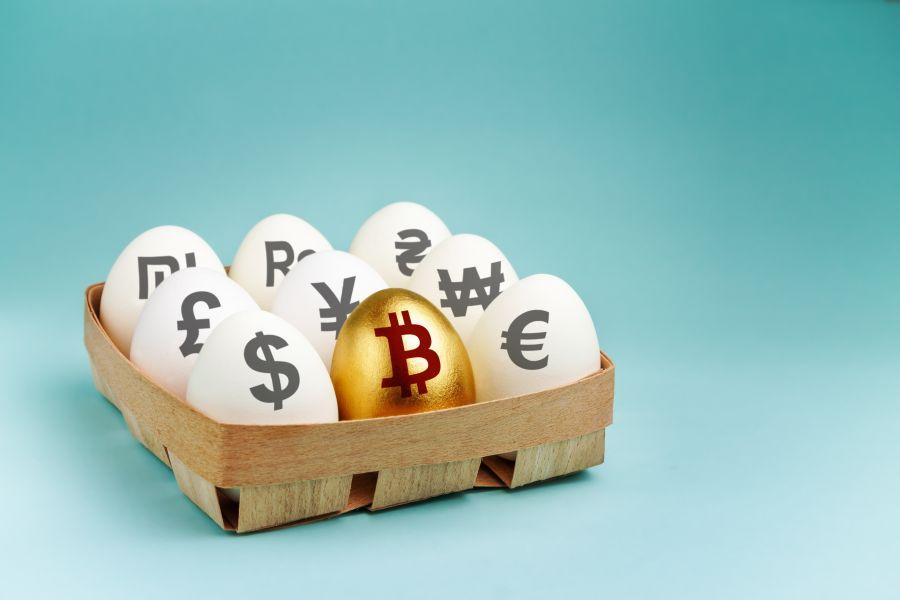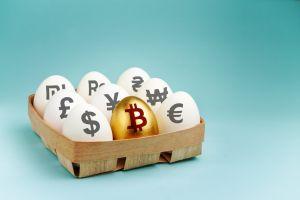 Hanke warned against investing in this asset.
"Bitcoin is a highly speculative asset, not a currency," wrote Hanke in a recent tweet, attaching a Bloomberg tweet linking to an article on crypto and the caption: "Crypto's getting boring."
Hanke wrote:
"Cryptocurrencies must be tied to a basket of commodities in order to be considered a legitimate currency."
The professor commented for Cryptonews.com that this particular tweet "mentioned a basket of commodities in passing," and that it is only one out of the many tweets he has written on this.
"While a basket of commodities would be feasible and would work in a currency board system, I much prefer and have consistently elaborated on a gold-backed system," he told us.
In a separate tweet, Hanke reiterated his belief that BTC is not a currency, listing what he calls its 'plagues,' and arguing that buying the token is "a fool's game."
Hanke told Cryptonews.com in April that BTC is "an interesting speculative asset," which doesn't have the characteristics of a currency because it's not a stable unit of account.
While the tweets have received some positive reaction, they've also received a lot of criticism from Twitter-based crypto advocates, who disagreed with Hanke's view of the digital asset.
Cryptocurrency exchange Kraken's Lead Bitcoin Strategist, Pierre Rochard, commented on Hanke's tweet, arguing that "few understand" that "bitcoin is a legitimate currency without being tied to a basket of commodities."
Gigi, a well-known Bitcoiner, developer and independent writer, describes the professor's tweet as "hilarious," writing,
"Bitcoin solves exactly the problem you would run into if you would try to do that. The only way to link a real-world good to a digital representation without a trusted 3rd party is via bitcoin's proof-of-work."
Nic Carter, co-founder of Coin Metrics, a provider of crypto asset market and network data, stated that Bitcoin is a synthetic commodity. He said that it is "novel, in that you can't touch it, and it doesn't have industrial uses like other commodities do. It's purely monetary premium, whereas gold's value might by 80-90% monetary premium."
Meanwhile, Calvin Ayre, a bitcoin SV (BSV) proponent, also commented on Hanke's tweet, saying that the professor was "confused," as "BTC is not a currency but its also not Bitcoin" – BSV is the original Bitcoin protocol and can function as a currency, he argued.
As previously reported, Hanke and economist Kurt Schuler are proponents of private currency boards as alternatives to central banks – arguing that these would bring greater stability and economic freedom.
"With the advent of cryptocurrencies, the prospect of our idea, or something similar to it, is close to becoming a reality," wrote Hanke in a recent article named "It's Time for Private Cryptocurrency Boards."
In the April interview with Cryptonews.com, Hanke explained that the money would be issued from a private currency board and traded at a fixed exchange rate whatever the anchor may be (e.g. USD). For example, if it were a gold-based currency board, the anchor would be gold, and that currency would be a clone of gold.
In the same interview, discussing the effects of the COVID-19 pandemic on the global economy and the measures taken by the governments to mitigate those effects, Hanke said that hyperinflation was very unlikely – and called it "a false notion."
__
Learn more:
Exclusive: QE Won't Trigger Hyperinflation, says World's Hyperinflation Expert
This Alternative to Central Banks Is Better For Free Societies – Expert
---