Bitcoin Mining Difficulty Set To Hit New ATH While BTC Rallies Above USD 53K
At the time when bitcoin (BTC) price is breaking all-time highs, the mining difficulty is set to break its record today.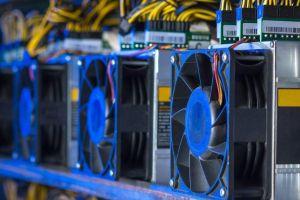 Per mining pool BTC.com estimates, mining may become the most difficult it's ever been in several hours from now (15:34 UTC). Bitcoin mining difficulty, or the measure of how hard it is to compete for mining rewards, is expected to climb by 1.4%, to 21.7 T. It would be the fourth increase in a row this year.
Since its last adjustment down on December 28, the mining difficulty has already increased by 15%, cutting into the profit margins of BTC miners. However, BTC rallied by 46% in the past month alone, increasing mining profitability and prompting new investments in this industry.
Today, BTC surpassed the USD 53,000 level for the first time. At the time of writing, BTC trades at USD 53,467, hitting its new all-time high. The price is up by 4% in a day and 12% in a week.
The mining difficulty of Bitcoin is adjusted every two weeks (every 2016 blocks, to be precise) to maintain the normal 10-minute block time. Since the previous adjustment on February 6, it has been fluctuating between 9 and 12 minutes.
In the meantime, hashrate, or the computational power of the network, has been rising as well, hitting its all-time high on February 5.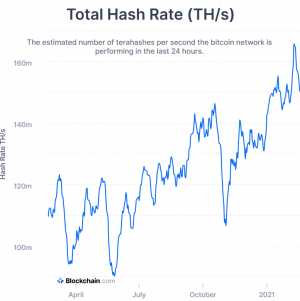 Also, miners have been spending more newly generated BTC than they have been holding recently, according to ByteTree's data.

___
Learn more:
- Bitcoin Mining Becomes A Side Venture For Chinese Non-Crypto Firms
- Bitcoin Mining in 2021: Growth, Consolidation, Renewables, and Regulation
---