Bitcoin Miners Unload Coins
Bitcoin miners sold off more coins than they mined over the past 24 hours, thus converting part of their holdings to cash, according to blockchain analytics providers, Bloomberg reported on Tuesday.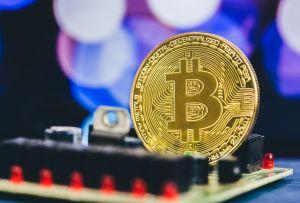 Miners historically have held a significant portion of their earnings in bitcoin in anticipation of future appreciation. This time, however, some observers believe miners are preparing for yet another downturn in bitcoin prices.
While observers disagree about the reasons behind the selling, some point out that miners likely can't afford not to sell, given the unprofitability many of them have seen in their business over the past few months.
"I'd expect that at these relatively low price levels, miners are selling off all of their new takings - they can't afford not to," Nic Carter, co-founder of Coinmetrics, an open source analytics provider in the crypto space, told Bloomberg.
According to an estimate from Bloomberg, most bitcoin miners need prices of around USD 8,000 to break-even in their business. Bitcoin broke through that level on Tuesday, after having traded in unprofitable territory since May.
Bitcoin price chart: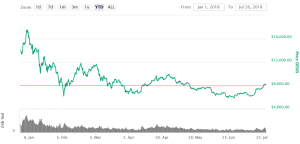 ____
Bitcoin mining profitability USD/Day for 1 THash/s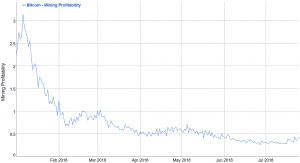 As a result, many miners have seen their margins squeezed this year, forcing them to sell off most of their bitcoin earnings just to cover operating expenses.
Bitcoin is down by 1.17% (UTC 04:55 AM) in the past 24 hours, according to coinmarketcap.com.
---