Bitcoin: Is The Bull Run Making A Comeback?
The text below is an advertorial article that was not written by Cryptonews.com journalists.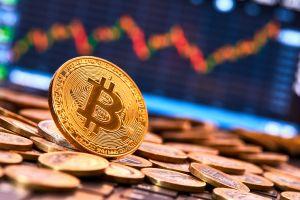 Crypto had a good week, as bitcoin gained 15% and once broke the 40k USD. Bitcoin touching 40k USD again after 6 weeks brings hope to traders that the bull market will continue. But is it enough?
Since May, bitcoin has entered a consolidation period after dropping 50% due to the China FUD and tighter restrictions from several countries. Traders' hope was getting weaker every day and the famous Stock-to-flow model that predicted BTC touching 100k by the end of 2021 was questioned by many traders.
But last week, bitcoin showed the first sign of recovery by bouncing back to 32,000 USD after the talk between Ark Invest CEO Cathie Wood, SpaceX and Tesla CEO Elon Musk, and Square and Twitter CEO Jack Dorsey. In the talk, Musk revealed that SpaceX owns Bitcoin and he owns BTC, ETH, and Dogecoin. Furthermore, he commented that Tesla may soon be accepting BTC payments again as BTC becomes greener.
On Monday, Bitcoin rose as far as 14% within 3 hours after the rumor that Amazon is planning to accept Bitcoin payments. Major altcoins also rose with bitcoin, with ETH hitting a three-week high of 2,344 USD.
However, Amazon later denied the speculation, saying Amazon is interested in the crypto industry but isn't planning on adopting it yet:
"Notwithstanding our interest in the space, the speculation that has ensued around our specific plans for cryptocurrencies is not true."
Bitcoin drops 5% to trade at 36k USD after the statement and the crypto market sees a sea of red.
While many traders consider the recent gain as a sign of bullish momentum, indicators show that institutional investors are cashing out their money. According to a report by CoinShares, institutional investors have been exiting crypto products in the past three weeks. With trade volume remaining low and traders staying cautious, Bitcoin could struggle between 28,000USD-43,000 USD for some time before finally making a move. Bitcoin dropping below 28,000 USD or breaking 43,000 USD would provide good opportunities to trade.
What strategies to adopt?
While waiting for the bull run, there are several strategies we could take.
Take advantage of ups and downs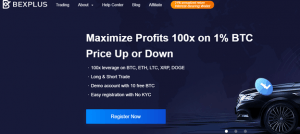 Futures trading enables traders to profit off the ups and downs of the market. Bexplus is a leading crypto derivatives trading platform offering 100x leverage futures trading on a variety of trading pairs - BTC, ETH, LTC, Dogecoin, XRP, etc. Demo account, 100% bonus and mobile apps are available on Bexplus. Bexplus doesn't require KYC and is trusted by over 800k traders from 0ver 200 countries/regions. Bexplus is accredited by MSB (Money Services Business).
Improve your skills with a demo account
Successful traders are those who learn to analyze the market and could always keep a clear head. The best way to improve your skills and mindset is by practicing in the free demo account.
Every user is given 10 BTC at the beginning and they are replenishable, so you can try out different strategies as much as you like.
Make A Deposit And Claim Bonuses
No deposit fee is needed. You can start your deposit at 0.001 BTC. Bexplus supports Bitcoin, ETH, etc, as well as USD, EUR, and GBP deposits.
To help traders earn more profits, Bexplus offers a 100% deposit bonus to every trader. Deposit 1 BTC and you will get 2 BTC, and up to 10 BTC is available for each deposit. The bonus is not withdrawable but could be used as margin.
Join bexplus now and learn how to earn money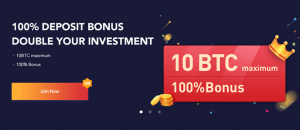 ---