Bitcoin, ICOs Slowing Down and Looking For New Narrative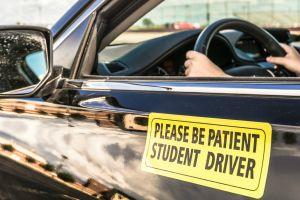 Both Bitcoin and initial coin offerings (ICOs) are showing signs of slowing down, experts claim.
In the case of Bitcoin, Nicholas Colas, co-founder of DataTrek Research, a provider of a market insight newsletter, found the correlation between the growth of the number of wallets and the cryptocurrency prices that says Bitcoin wallet growth needs to be +5% per month to see meaningful price appreciation, CNBC reported. However, wallet growth was roughly 2% percent in both April and May.
According to Colas, Bitcoin needs a new narrative in order to reestablish global attention. He added that, "This dog will have its day, but today isn't it. While we love the idea of Bitcoin (and own a little ourselves), we are not fans of buying it at current levels."
Bitcoin price chart: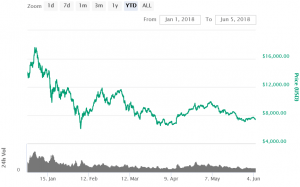 Bitcoin prices have been struggling this year, especially compared to the all-time high in December. However, interest in Bitcoin is struggling too: Google searches for the term have dropped more than 75% since the beginning of this year and roughly halved over three months.
Meanwhile, ICOs are struggling as well. Although the total for this year (USD 9.1 billion) already shot past the total for the entirety of 2017 (USD 6.6 billion), when removing EOS (USD 4.1 billion raised) and Telegram (USD 1.8 billion raised), the monthly trend look severely down. Research by Autonomous Next implies that this dragging is due to "continued regulatory uncertainty, tax overhang, and a lack of tangible progress in software adoption by the mainstream consumer."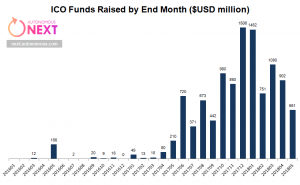 However, the research firm goes on to say that we may be "entering the era of mega deals." Japan is already moving forward with the crypto craze: from Rakuten, an e-commerce and Internet company, tokenizing USD 9 billion of loyalty points, to Mitsubishi bank talking about launching a cryptocurrency. And although last year, most of the projects were built by new teams, this year we are seeing a surge of mid-stage companies (50-250 employees) tokenizing some asset of their existing operations. This implies the possibility of late-stage companies entering the market soon as well, according to Autonomous Next.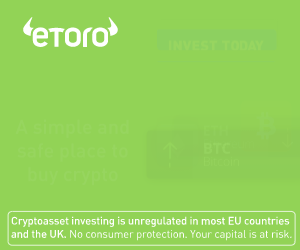 "Just look at the Internet wave: March 2000 was the peak value share a percentage of market capitalizations. Despite the crash, the web has never been more present or important than today. Will crypto follow the same hype cycle curve?" asks the research firm.