Bitcoin Holds Steady, Solana Gains Momentum, InQubeta Positions Itself as a Leading AI Crypto
Disclaimer: The text below is a press release that is not part of Cryptonews.com editorial content.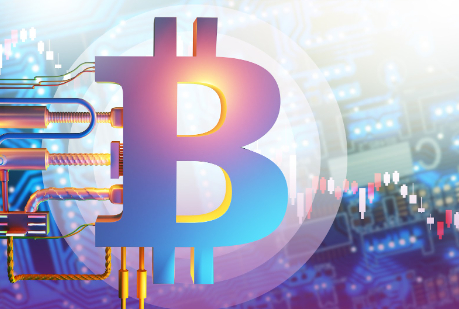 InQubeta (QUBE), Bitcoin (BTC), and Solana (SOL) have all enjoyed significant growth in the past month.
InQubeta prices have grown by over 20% since the start of the presale thanks to the incremental price changes at each stage of the presale.
Prices are poised to grow by over 3x from now until the presale's end.
Bitcoin has also enjoyed substantial growth in the past month, with prices rising by over 15%. Solana has enjoyed the most growth out of the trio, growing by over 50% since the start of June.
Bitcoin is the most popular cryptocurrency with the highest market capitalization but prices still have to grow by 2x to reclaim previous highs.
Solana is an open-source project that focuses on decentralized financial services and the deployment of decentralized applications. It's one of Ethereum's (ETH) main rivals.
The InQubeta project helps to push progress in the artificial intelligence (AI) space by guiding more funds into the space while making investing opportunities more accessible for everyday people.
InQubeta (QUBE) Emerges as the Top AI-Driven Crypto
The InQubeta project uses the power of blockchain technology and the Ethereum network to create a smoother investment process than what many traditional investment avenues offer.
Its blockchain is built on the Ethereum blockchain, allowing it to inherit its flexibility, performance, and security.
Artificial intelligence is no longer just some fancy idea explored in popular media, it's poised to become the biggest technological breakthrough in human history.
Prominent figures like Microsoft founder Bill Gates and President Joe Biden have already predicted AI will cause more disruption than any technology has in recent history.
While AI is poised to cause massive changes to industries worldwide, it will also create once-in-a-lifetime investment opportunities.
That's always the case with technological breakthroughs; they create opportunities for those who can predict their effects on society to earn exponential profits.
People who backed companies like Apple during the early days of the computer age and those who backed companies like Netflix during the Internet's early days have made significant returns on their investments.
The InQubeta project makes these rare investment opportunities accessible to all who wish to participate.
Investing in Equity-Based NFTs
The InQubeta project replaces stocks with NFTs that denote equity in the companies that make them.
These tokens are made on the InQubeta blockchain by companies that need to raise funds for projects.
Tokens are reviewed by InQubeta's operations team before being posted on the marketplace.
Investors can buy tokens of firms they find promising using $QUBE tokens. They become part-owners of AI startups they think have potential, while startups get more funds to innovate with.
Smart contracts and blockchain technology ensure a transparent and secure marketplace.
Holding on to InQubeta tokens can be just as rewarding thanks to a 1.5 billion token cap and deflationary systems that push prices upward.
Bitcoin (BTC) has the Potential to 2x in 2023
Bitcoin went on its first bull run earlier in the year with prices rising by as much as 40% before coming back down some.
Prices have stabilized since then and it recently broke its previous ceiling, leading to some market experts predicting it has the potential to reclaim its 2021 high this year.
While that is good news for Bitcoin investors, it's not comparable to the 4x growth InQubeta is set to see during its presale alone.
Solana (SOL) Emerges as One of the Fastest-Growing Tokens
Solana prices have almost doubled in the past month as a growing number of investors take advantage of its decentralized financial services and applications.
Solana is one of the main threats to the Ethereum network as its ecosystem delivers similar functionality with faster transactions and lower fees.
Summary
InQubeta (QUBE) is projected to see more growth than most tokens in the cryptocurrency space in 2023 thanks to the solutions it provides and its presale's incremental price structure allowing investors to grow their holdings by up to 400%.
The future looks bright for InQubeta with over $1.5 trillion expected to be poured into AI by 2030.
---