Bitcoin Gets Closer to Clients of 24,000 French Tobacco Shops
French fintech company Keplerk has just made it possible for tobacco shop customers in France to buy bitcoins.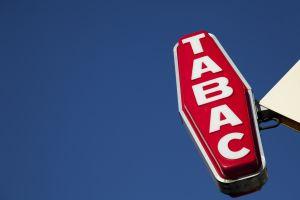 The initiative affects 24,000 tobacco shops in the country where bitcoins will be offered as vouchers, which can be cashed in via Keplerk's wallet. The company will take a 7% cut on every transaction as commission fees.
"Tobacco shop owners are the best channel as they are trusted by customers, and they are used to sell vouchers such as credit for mobile phones," Adil Zakhar, Keplerk's director for strategy and development, was quoted as saying by Reuters.
According to the Bank of France, the monetary authority will not supervise Keplerk's project, but the institution has warned French citizens about the risks of buying cryptocurrencies.
"Those are purely speculative assets and not currencies. Those who invest in bitcoin or other crypto-assets do it at their own risk," the central bank said on November 21, 2018.
Meanwhile, in March 2018, Cryptonews.com reported a similar event in Australia. From that date, Aussie crypto enthusiasts are able to purchase bitcoin and ether at 1,200 newsstands in the Oceanic country. The adoption was facilitated by the Australian cryptocurrency exchange Bitcoin.com.au.
Also, in July 2017, the Austrian startup BitPanda has partnered with the country's postal service, the Österreichische Post, to offer cryptocurrency vouchers - including bitcoin, ether, litecoin, and dash - to the citizens of the European country. The coins are offered in denominations of 50, 100, and 500 EUR, which can be purchased in 10,400 branches of the Österreichische Post as well as in 1,300 postal partners of the organization.
---