Bitcoin and Ethereum On The Rise: What to Watch For After This Week's 20% Gains
Disclosure: Crypto is a high-risk asset class. This article is provided for informational purposes and does not constitute investment advice. By using this website, you agree to our terms and conditions. We may utilise affiliate links within our content, and receive commission.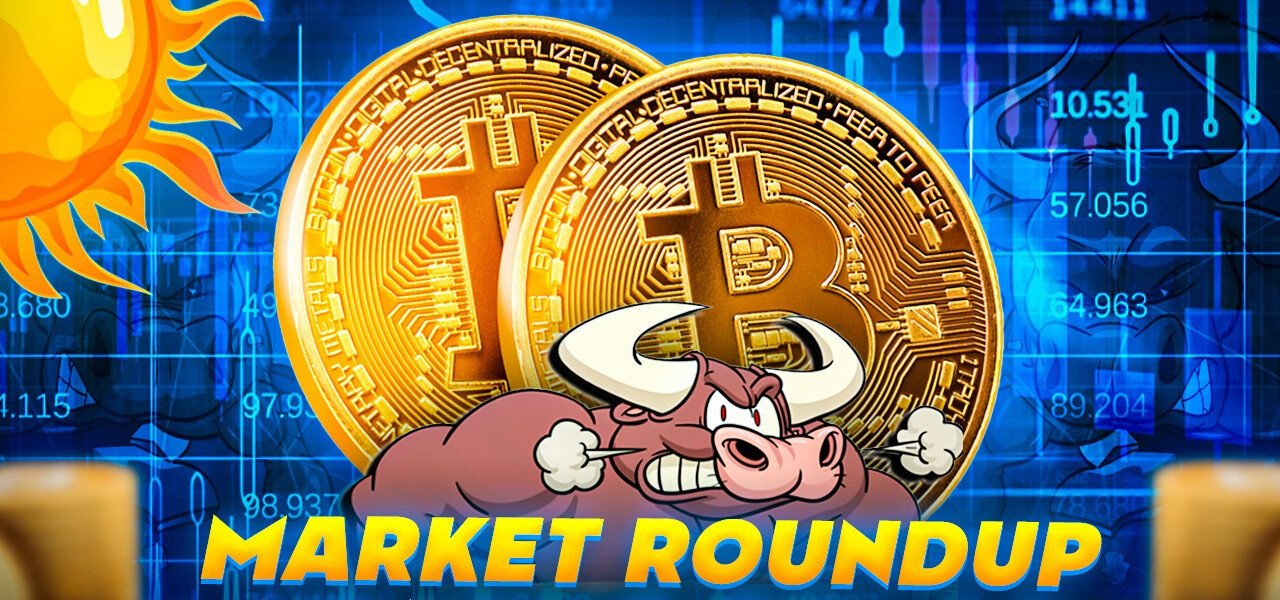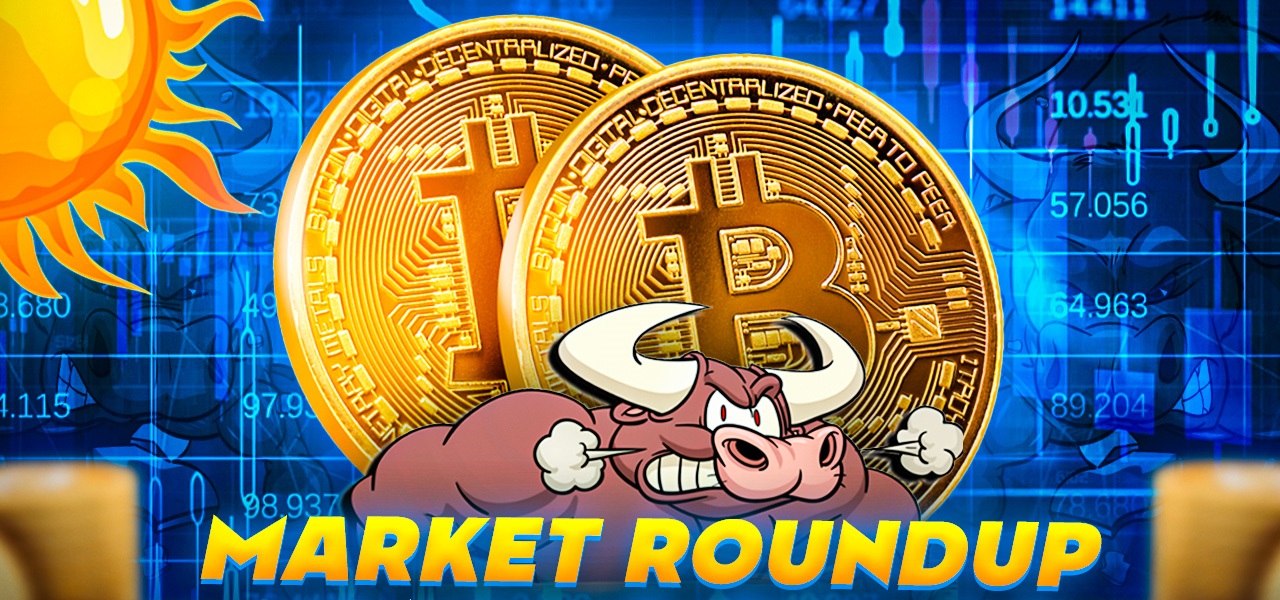 Although the global market cap of cryptocurrencies has seen a slight dip, Bitcoin (BTC) and Ethereum (ETH) have still held strong at around $21,000 and $1,500 respectively. This has enabled them to maintain their positive momentum.
Bitcoin appears to be establishing strong support around the $21,000 level and may soon reach beyond its current $23,000 resistance. The crypto winter might finally be coming to an end as the market increasingly exhibits signs of a budding bull run.
$21K = Bitcoin Justis #BTC pic.twitter.com/yBdAlMvB9n

— cryptostonks (@cryptostonks13) January 17, 2023
The cryptocurrency market has seen a 1% increase in the past day and is now worth $1.02 trillion. This is due to encouraging macroeconomic indicators such as the improvement of US inflation statistics and forecasts that the global recession will end in 2022.
According to "Santiment," one of the reasons for this year's rise in #BTC is the accumulation by large #cryptomarket participants of large amounts of #Bitcoin in the last few weeks of the past year: #cryptocurrency #CryptoNews #CryptoCommunity #XTZ #ETH #BNB pic.twitter.com/PMwo28LZv1

— TezoKnight (@tezo_knight) January 16, 2023
However, the upward trend of Bitcoin values can be attributed to numerous positive macroeconomic developments. These include new monetary policies, whales buying BTC, increasing Bitcoin mining difficulty, and the 2024 'halving'.
Softening Monetary Policy Affects Cryptocurrency
The cryptocurrency market continues to offer strong signs of an impending bull run. This is because the Consumer Price Index dropped 0.1% month-on-month in December, giving traders hope that the Federal Reserve might reverse or soften its rate hike plan.
Setting U.S. monetary policy is the Federal Open Market Committee's job. Get an overview of committee membership and responsibilities: https://t.co/Xxrn0UPF1i pic.twitter.com/EUBsZcU5gK

— St. Louis Fed (@stlouisfed) January 16, 2023
There is a probability that the central banks will begin to slow the pace of rate hikes as soon as possible this year. This was seen as one of the key factors that underpinned digital assets.
'Halving' in 2024
The "halving" of Bitcoin is another factor that is likely to excite cryptocurrency traders. Some investors believe that halving, or lowering bitcoin rewards to miners by half, will increase the price of bitcoin since it will restrict supply.
Btc will rise after halving, that will be held in 2024,and its effects will be shown in 2025..what do you think guys btc will rise before that or not 🤔🤔

— fizza sheikh (@FizzaSheikh13) January 8, 2023
However, the halving is expected to occur between March and May of 2024.
US Dollar fell to Seven-Month Low
The broad-based US dollar has been flashing red, pressured by rumors that the Federal Reserve could reverse or soften its rate-hiking strategy.
The Dollar Index, which measures the value of the dollar against a basket of currencies, dropped to a seven-month low of 101.77, continuing the sell-off that began last week after data revealed that US consumer prices had fallen in December for the first time in more than two and a half years.
US Dollar Dips To Seven-Month Low

The US dollar on Monday fell to its lowest point in seven months against other major currencies.

China's yuan neared its five-month high, while the Russian ruble reached January's peak against the currency. pic.twitter.com/vcwsbXPwoN

— WILD WILD X (@wildwildxx) January 10, 2023
Investors are becoming more and more optimistic that the Fed is reaching the conclusion of its rate-hike cycle and that rates will not rise as high as originally anticipated as the world's largest economy's decades-high inflation shows signs of moderating.
The weakening US dollar has been a major factor in helping digital assets like Bitcoin (BTC) and Ethereum (ETH) gain footing.
Bitcoin Price
The current Bitcoin price is $21,102, and the 24-hour trading volume is $23 billion. Bitcoin has increased by 0.15% in the last 24 hours and over 20% in the last seven days.
On the 17th of January, Bitcoin was unable to break above $21,400 and appeared to be rejected. As the daily candles closed below this level (especially a doji candle), it could be an indication of a bearish correction with both RSI and MACD entering into an overly bought condition.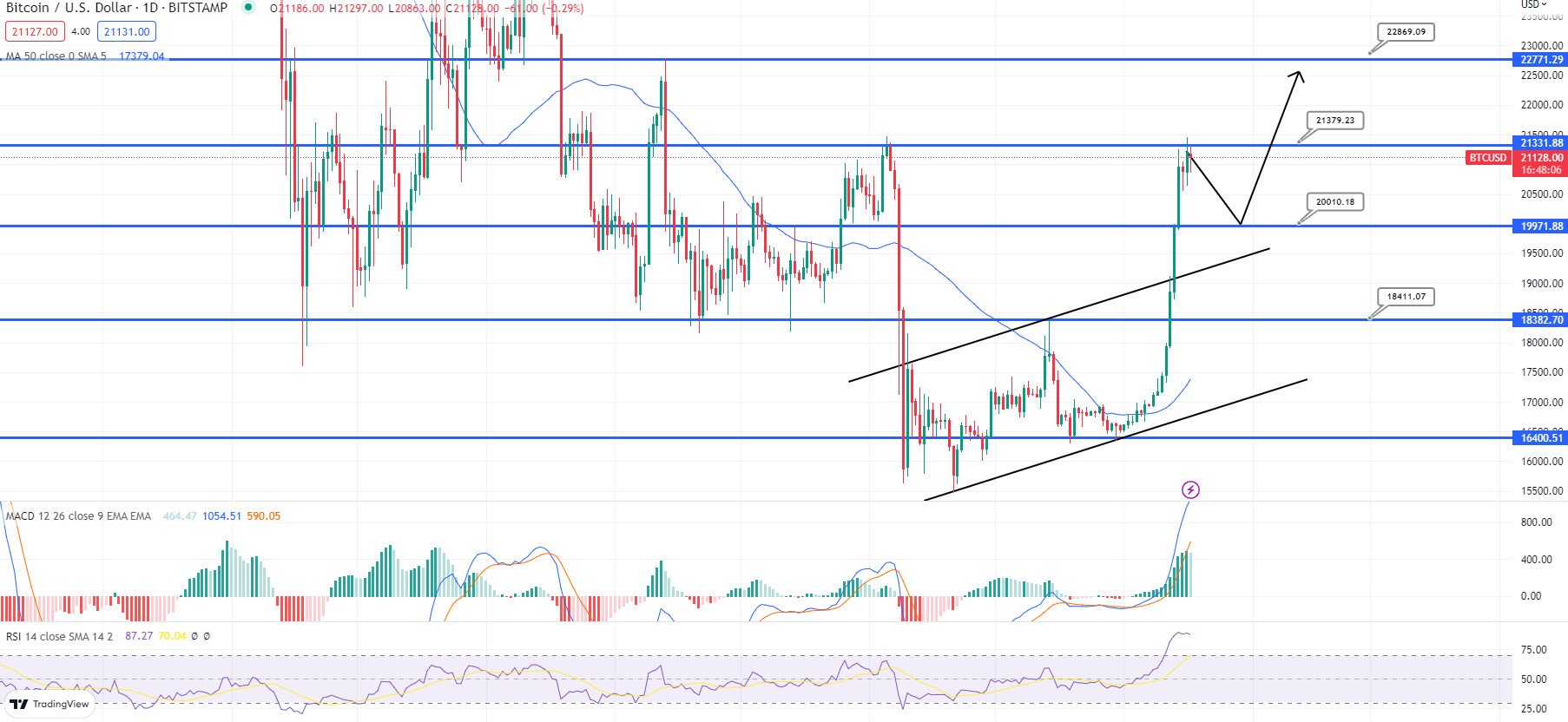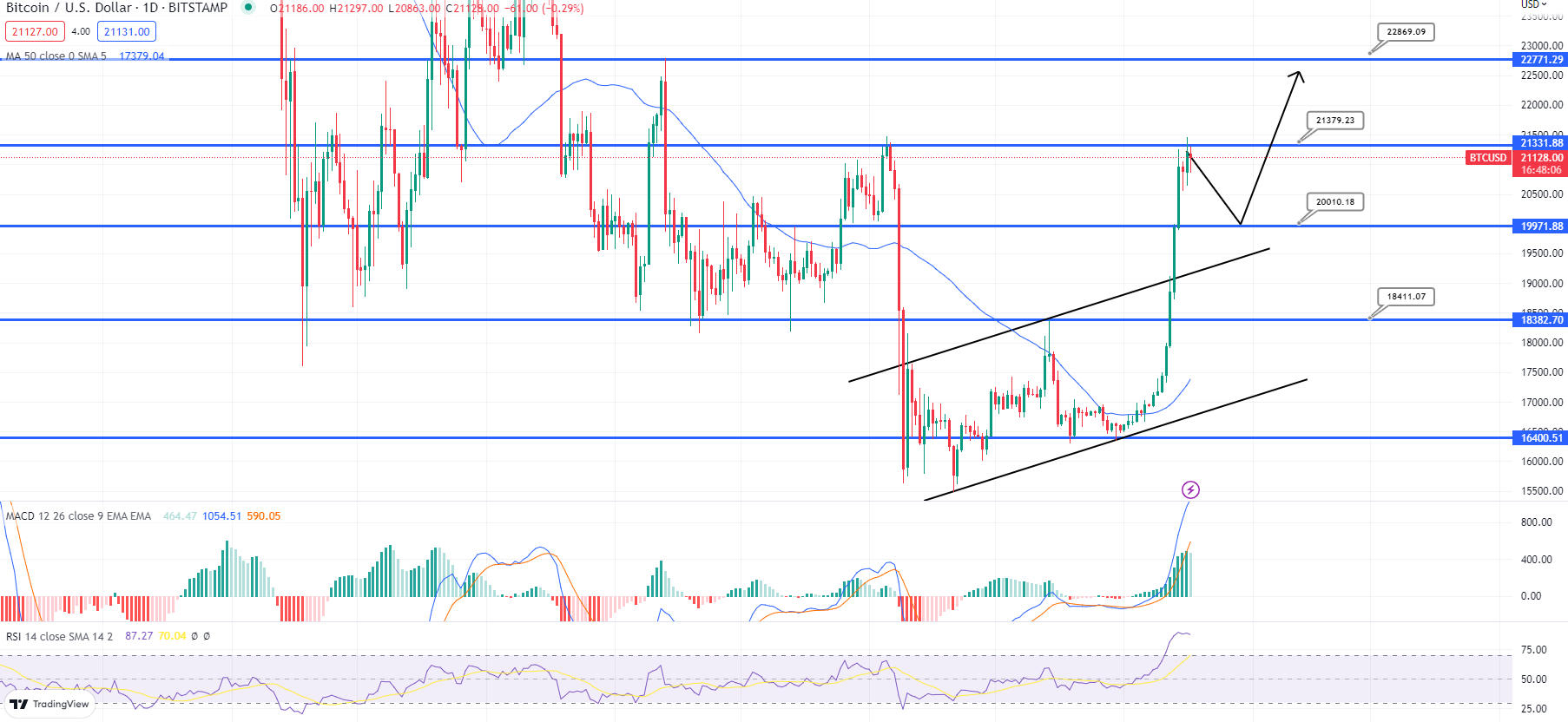 On the daily chart, a double top resistance could potentially develop into a bearish trend or correction as prices move closer to $20,800 or $20,000. If there is a downward breakout from this level, further selling may be seen until we hit the $19,250 level.
Alternatively, an increased demand for BTC could break through the $21,400 level and target $22,850.
Ethereum Price
Over the past week, the second-largest cryptocurrency, Ethereum has seen a significant increase of 18% in its value and is now trading at $1,568.
Ethereum has witnessed an increase in its value recently, with its major support point at $1,500. If this level is successfully maintained, the price could go up to the next resistance point of $1,660.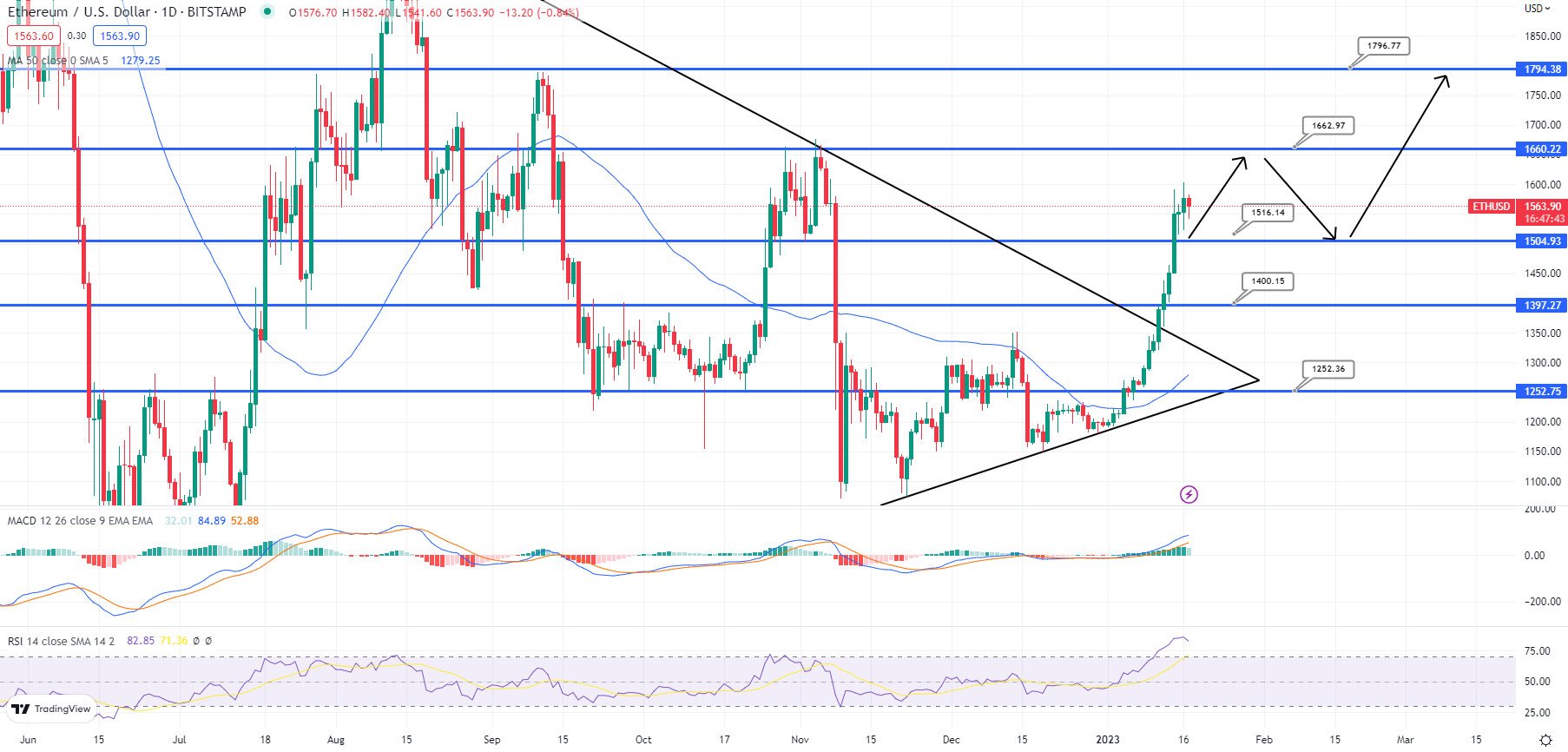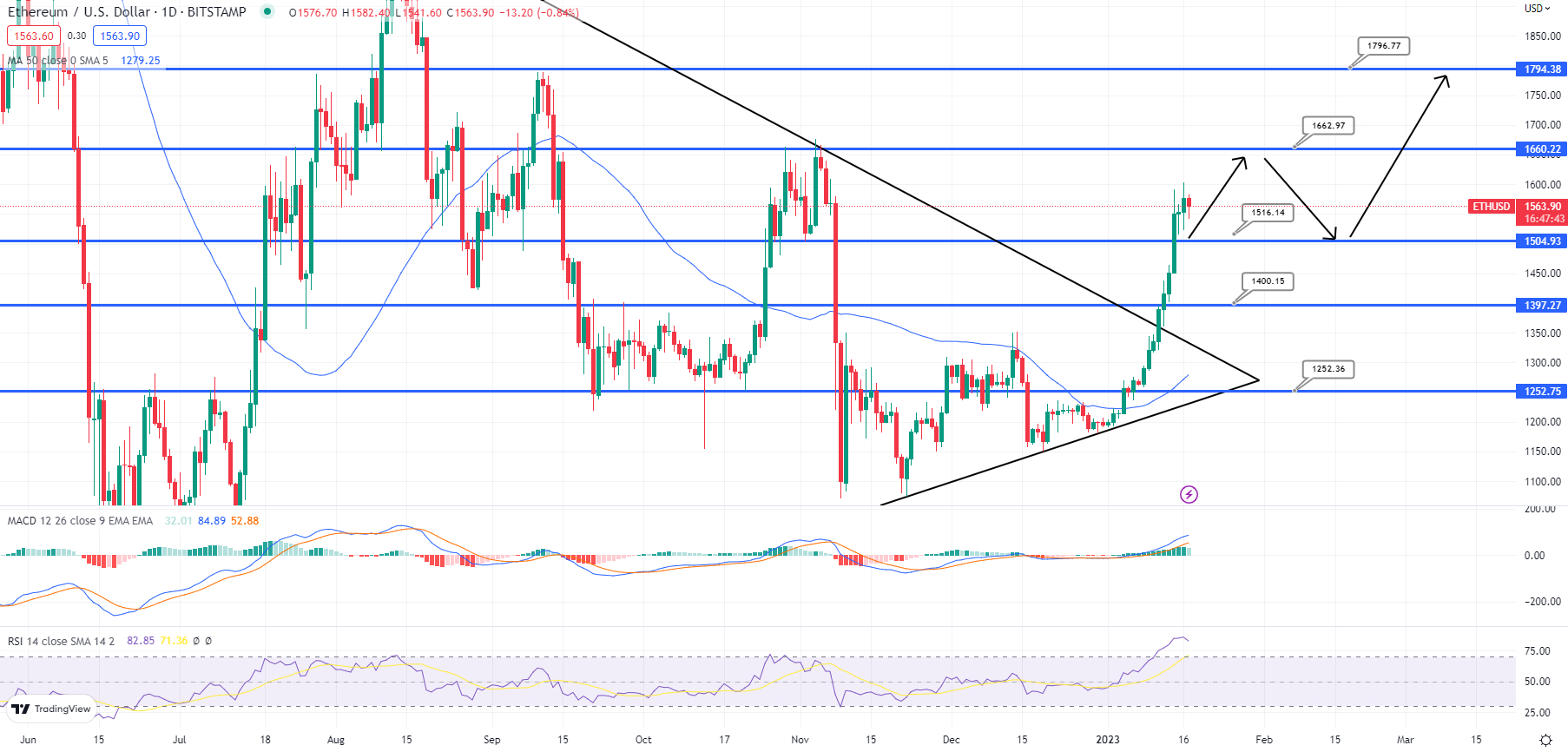 Ethereum recently surged past the key resistance level of $1,500 after three white soldiers and a bullish engulfing candle highlighted a higher buying interest from investors. This is an encouraging sign for Ethereum as its price may continue to rise in the near future.
The market has strong signs of a bullish trend, which makes investing in stocks priced higher than $1,525 an attractive option. The potential returns on this trade could reach up to $1,650.
Investing In Presale Altcoins: Finding The Biggest Gains
Investing in presale altcoins is one of the most lucrative opportunities for cryptocurrency investors. With this opportunity comes risk, however, so it's important to do your research and make sure you understand the potential rewards and risks involved before investing in any presale altcoin.
FightOut (FGHT)
FightOut is a simple and inexpensive method to stay fit and healthy. Personal training can be had at a fraction of the price by using FGHT tokens! It's the ideal answer for anyone looking for a fun way to work out without spending a lot of money.
The FGHT presale was a big success, raising a whopping $2.97 million in investment. All avatar-related activities have been documented and can be used to improve the results of the performance evaluation.
Don't pass up this fantastic opportunity! With 60.06 FGHT for every $1 (in ETH or USDT) and the discount only lasting 6 days and 20 hours, it is essential to take advantage of this offer as soon as possible. The price of FGHT is expected to grow during the sale time, so act quickly!

Visit FightOut Now
C+Charge (CCHG)
C+Charge is introducing a revolutionary blockchain-powered EV payment mechanism. This platform will reward EV drivers with carbon credits in exchange for their first-time charging.
This might level the playing field in the carbon credit market, which has long been dominated by a few corporations. It has the ability to level the competitive playing field and allow more enterprises to enter the market.
The possibility of earning carbon credits from C+Charge has been a significant motivator in their quest to increase the use of electric vehicles and move towards a more environmentally responsible future. This additional incentive has motivated them to strengthen their efforts.
Analysts anticipate that the voluntary credit market (VCM) will be worth $100 billion by 2030. C+Charge is already driving this expansion, having raised $300,390 in its presale.
Meta Masters Guild (MEMAG)
Mobile gamers should take advantage of the Meta Masters Guild presale; this is an opportunity not to be missed! This Ethereum-based gaming guild will offer a unique blend of Web3 and play-to-earn games with tokenized NFTs. MEMAG, their native coin, can be used as an incentive for staking and selling.
MEMAG's launch is broken into seven phases, with the initial phase pricing set at $0.007. When it is released, it is expected to skyrocket to $0.023 per MEMAG, offering early adopters a whopping 228.5% return on investment! The release of Meta Kart Racers in Q2 of this year is expected to result in a boom in growth for Meta Masters Guild.
If economic and market conditions improve, the platform's native coin might see large increases. Because time is running out, don't miss out on this fantastic investment opportunity!
Don't pass up this opportunity; there are only 3 days and 8 hours remaining before the price increases! Currently, $368,874 USDT has been raised out of a $490,000 goal. Hurry, the time is running out!
Find The Best Price to Buy/Sell Cryptocurrency


---