Bitcoin, Ethereum, Ripple and Other Cryptos Zooming Higher
Bitcoin finally broke a key resistance and traded above USD 8,300.
Ripple bounced sharply and cleared the USD 0.75 and USD 0.80 resistance levels.
Bitcoin Diamond, RChain, Verge, Kin, Ethos and PIVX registered more than 10% rise.
Yesterday, we discussed about a possible bullish breakout in bitcoin above the USD 8,250 resistance. The price did move higher and cleared the USD 8,250 and USD 8,300 resistance levels. It boosted the market sentiment and many cryptocurrencies extended gains, including ethereum, ripple, bitcoin cash, litecoin, Neo, ADA and QTUM.
Bitcoin
Bitcoin price traded as high as USD 8,398 recently before correcting lower. BTC/USD is currently (GMT 9:30 AM) up 1.45% to USD 8,300, with an immediate support on the downside at USD 8,250, followed by the USD 8,200 pivot level.
On the upside, the price may perhaps face resistance near USD 8,360 - USD 8,380. If buyers succeed in pushing the price above USD 8,380, there could be an upward acceleration towards the USD 8,500 level.
The technical structure is bullish above the USD 8,000 support, and there are chances of further upsides in the near term.
Ethereum
Ethereum extended gains above the USD 540 and USD 550 resistance levels. ETH/USD traded towards the USD 590 level before correcting lower. It is currently trading 7.5% higher from the USD 530 low.
On the upside, there are many hurdles below the USD 600 level, starting with USD 580. On the downside, supports are at USD 550 and USD 540.
Bitcoin Cash and Ripple
Bitcoin cash continued to outperform most major cryptocurrencies. It is currently trading 9.7% higher to USD 975. Recently, it traded close to the USD 1,000 level before it faced a strong selling interest. BCH/USD remains in a bullish zone, but an upward break above the USD 1,000 resistance won't be easy.
Ripple blasted higher today and broke many resistances such as USD 0.75, USD 0.80 and USD 0.85. XRP/USD is now in a solid uptrend and it could continue to move higher towards the USD 1.00 level. On the downside, supports are at USD 0.80 and USD 0.78.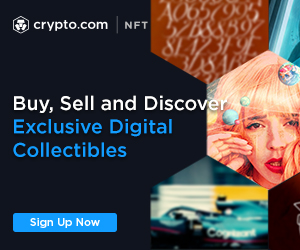 Other Altcoins Market Today
Almost all altcoins are trading in the green zone. It seems like the crypto market is poised to extend gains since the total market cap is now above the USD 350 billion. The next target for buyer could the USD 500 billion.
Overall, there are many bullish signs, but traders should not discard possibilities of a short-term correction from the current or a bit higher levels.