Bitcoin and Ethereum Price Predictions: US Fed Chair Powell Speech in Focus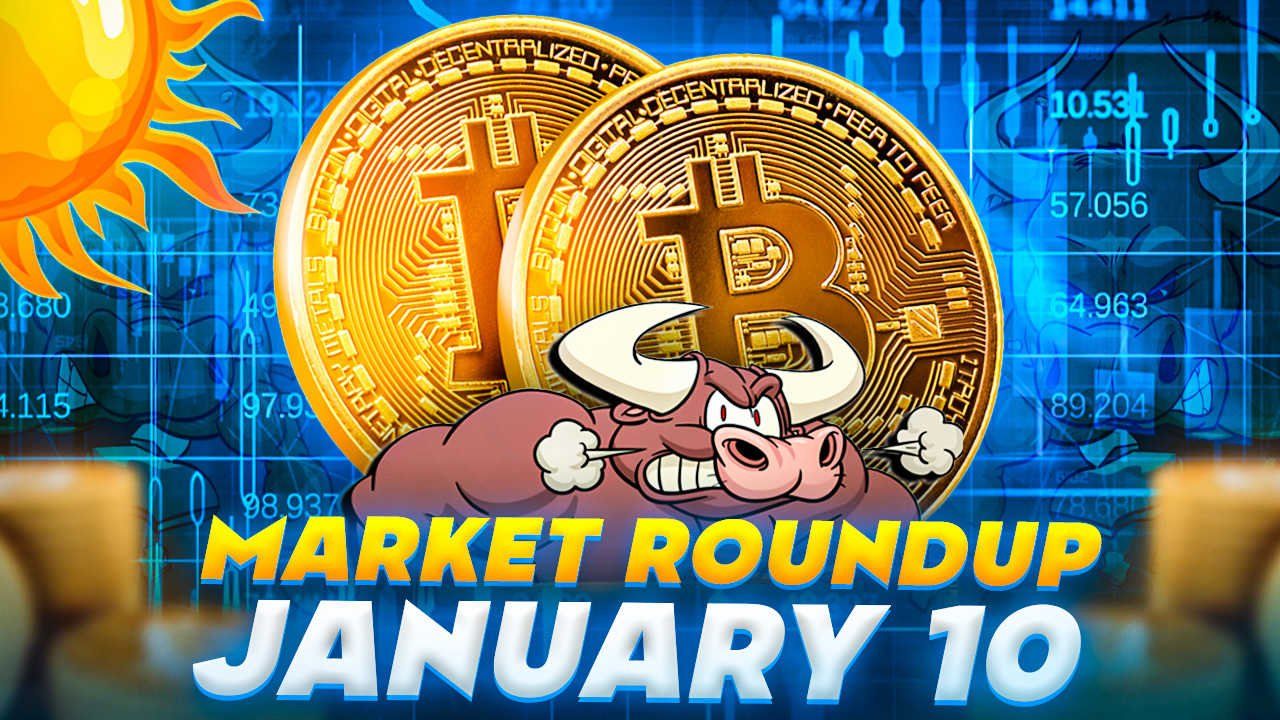 On January 10, Bitcoin (BTC), the world's largest cryptocurrency, extended its upward trend and broke through the $17,200 barrier, as market participants continued to react ahead of the release of US inflation data this week. Ethereum's (ETH) price, on the other hand, was able to surpass $1,300 this week as the overall cryptocurrency market began to improve.
Meanwhile, the value of other well-known cryptocurrencies, such as Dogecoin (DOGE), Ripple (XRP), and Solana (SOL), increased. The next level of resistance for Bitcoin would be $17,400, with $17,050 acting as a support level if the upward trend continues. However, the main reason for the BTC rally could be attributed to lower-than-expected inflation expectations, which are encouraging for cryptocurrency investors.
The cryptocurrency market as a whole is still stable, with Bitcoin and Ether showing a small increase after a big gain yesterday.
In the meantime, the current favorable macroeconomic conditions are also contributing to the growing value of crypto assets, which may be a long-term positive sign for the crypto market.
Federal Reserve Chair Jerome Powell Speaks
Markets will watch Federal Reserve Chair Jerome Powell's speech later in the day for hints about monetary policy. Powell is scheduled to speak at a bank conference in Sweden later in the day.
During his speech, Powell is expected to shed more light on the path of interest rates and economic growth. Markets will look for shifts in the Fed chair's combative tone, particularly in light of mounting evidence that US inflation is slowing.
After a significant rate hike hurt the region's markets in 2022, the prospect of a less aggressive Fed is expected to provide much-needed relief to the cryptocurrency markets. After rising interest rates severely harmed the crypto market in 2022, the Fed is expected to raise rates gradually in the coming months, providing some relief to the market.
This week will also see the release of December consumer inflation data in the United States, which is expected to ease pricing pressures further.
Weaker US Dollar Underpins Crypto Market
Aside from that, the weaker US dollar, which has been falling due to speculation that the Federal Reserve may slow rate increases, has been a significant factor in favoring the Bitcoin currency.
The broad US dollar fell on the day, approaching its lowest level in seven months, as data suggested the Federal Reserve may slow its rate-hike program. As a result of the Fed's aggressive rate hikes the previous year, markets are losing faith that the Fed will need to raise interest rates above 5% to reduce inflation. Investors anticipate a rating peak of around 5% by June.
According to employment figures released last week, the US economy continued to add jobs at a healthy pace in December, but wage growth slowed.
Bitcoin Price
Bitcoin is presently trading at $17,200, with an $18 billion 24-hour trading volume. Bitcoin is showing a slight bearish correction after failing to cross above the $17,400 resistance zone.
Now it's gaining immediate support near the $17,200 goal. A positive breakout of the $17,200 level might lead to Bitcoin's price reaching the next resistance level of $17,400.
Bitcoin formed a bearish engulfing candle on the 4-hour time frame, indicating that the market may experience a bearish correction before exhibiting an additional buying trend in BTC.
On the bearish side, the $17,000 level is likely to act as an immediate support, and a bearish breakout of this devil can extend the downtrend until the next support level of $16,800 or $16,650.
Ethereum Price
The current price of Ethereum is $1,329, with a 24-hour trading volume of $6.7 billion. On the 4-hour timeframe, the ETH/USD pair is facing strong resistance near the $1,344 level, which is stretched by a double top pattern.
A positive breakout of the $1,345 level can push the ETH price to the next resistance zone of $1,370. The closing of doji and spinning top candles above the 1,315 trading level is supportive of the chances of a strong uptrend.
On the downside, the ETH price may find support near $1,315, and a bearish breakthrough of that level might open the door to more selling to $1,275. Bullish bias dominates today, so consider looking for buying opportunities today.
Alternative Coins with Huge Growth Prospects
Given the pullback in the cryptocurrency market, there are a few alternative currencies that are making headlines.
FightOut (FGHT)
The FightOut (FGHT) platform functions similarly to a personal trainer, with the exception that the FGHT token is reimbursed in advance for workout time. All activities are monitored and can be used to boost the metrics of one's metaverse avatar.
The FGHT presale is progressing nicely, with approximately $2.80 million raised thus far. As the sale unfolds, the current selling price of 60.06 FGHT for $1 (FGHT may be purchased using ETH or USDT) is projected to grow.

Visit FightOut Now
Dash 2 Trade (D2T)
Dash 2 Trade will be an Ethereum-based platform that will provide real-time statistics and social trading data when it launches in early 2023. Trading signals, on-chain statistics, strategy-building tools, and newsfeeds will be among the first features, allowing both new and experienced traders to stay on top of the volatile bitcoin market.
Changelly Pro, LBANK, and BitMart will also offer D2T. Dash 2 Trade has now raised $15.1 million, with only 10 hours until the platform's native D2T token is listed on Gate.io, the first of a planned series of centralized cryptocurrency exchange listings.
C+Charge (CCHG)
C+Charge (CCHG) is a blockchain-based network that rewards electric vehicle owners for charging and using their vehicles. Its native token, CCHG, is currently on the market. Electric vehicle use has increased dramatically in recent years all over the world.
The electric vehicle (EV) sector has emerged as a more environmentally friendly alternative to the existing automobile industry, which has long needed reform. Thanks to companies like Tesla, Rivian, and others, people can now buy EVs and participate in the green revolution.
The network has already volunteered to connect 20% of Turkey's EV chargers to demonstrate its scalability. 1 CCHG costs $0.013, and can be purchased with BNB or USDT. The presale has so far raised $234,445.
Find The Best Price to Buy/Sell Cryptocurrency
---