Bitcoin & Ethereum Price Predictions: Non-Farm Payrolls Turn Sentiment Bearish — How Low Can BTC & ETH Go?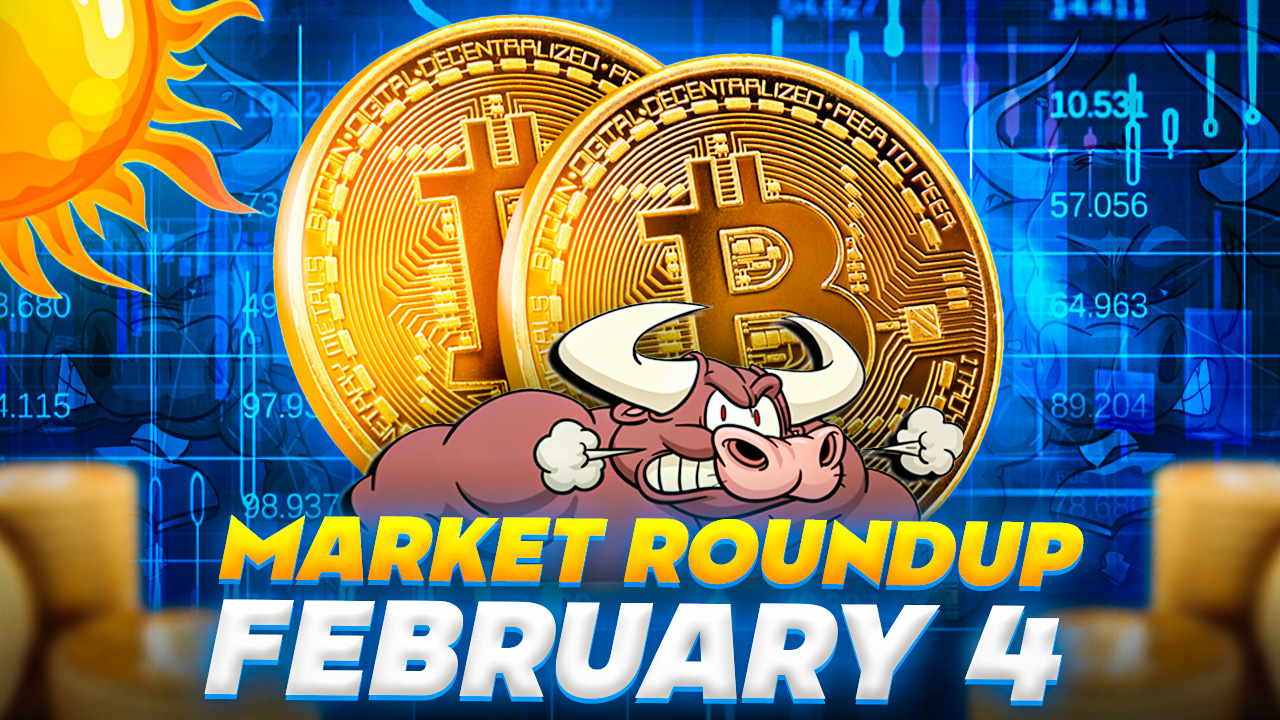 The crypto markets have been in a state of flux over the past few weeks, with Bitcoin and Ethereum prices both experiencing significant drops. This has been largely attributed to the recent US non-farm payrolls report, which showed stronger-than-expected job growth. As a result, sentiment in the markets has shifted to bearish and investors are now wondering how low Bitcoin and Ethereum prices could go.
In this article, we will take a look at some of the current price predictions for Bitcoin and Ethereum and discuss what factors might influence their future performance.
Record Breaking US Non-Farm Payrolls Jump By 517,000 In January
The US Labor Department recently reported that, after taking into account seasonal changes, there was an increase of 517,000 non-farm jobs in the month of January. According to economists' predictions, there was expected to be an increase in employment of 170,000. The hourly earnings for the month rose by 0.3% from the preceding month, in accordance with the consensus estimate.
The rate of earnings growth slowed from 4.8% in December to 4.4% in January, compared to the estimated figure of 4.3%. This marks a decrease from the prior year's numbers.
The average working hours rose to 34.7 over the course of last month, which is an increase of 0.3% compared to the previous period. Meanwhile, the total weekly aggregate hours witnessed a significant 1.2% jump, settling at 115.6.
As the US economic position is improving, the American dollar is strengthening in relation to other global currencies. This increase has affected both Bitcoin and Ethereum prices, causing them to dip lower. The Federal Reserve's decision on a likely rate hike has also contributed to this development.
Craig Wright's Bitcoin Battle: Will The Trial Of The Century Unfold In 2023
Craig Wright has filed a lawsuit against Bitcoin developers to get them to hand over the crypto assets and alter the code. This case is likely to head to court, according to Reuters' February 3 report. Craig Wright is taking 15 software developers to court to get access to 111,000 bitcoins worth about $2.5 billion.
As per Wright's claims, the hack he suffered in the past caused him to be unable to extract cryptocurrency from certain addresses without those keys. Reports have suggested that one of the addresses connected to Craig Wright may hold the missing funds from the Mt. Gox hack, which he denied.
If Wright wins his case, the software developers could be compelled to create patches that help Tulip Trading regain all the losses they incurred.
Wright has been taking this matter to court in the UK for a few months. It was thrown out last year, but the UK's Court of Appeal has decided today that developers may now have duties toward blockchain owners.
Judge Colin Birss recently ruled that Tulip has a valid point about cryptocurrency being placed in the care of developers, who may be mandated to move the user's Bitcoin to a safer place for security purposes.
James Ramsden, an attorney for some of the developers who are appealing their case, said his clients are worried. Not only could this mean paying money out of pocket, but it also has a potential ripple effect throughout the blockchain industry.
Craig Wright has sparked cryptocurrency speculation after claiming to be Satoshi Nakamoto, Bitcoin's anonymous creator. This has caused a lot of debate and controversy within the crypto space. Despite his early involvement in Bitcoin, he has used his position in several legal battles. His accomplishments include winning copyright cases, along with maintaining positive results and minor defeats in defamation instances.
Bitcoin Price
Bitcoin (BTC) is currently priced at $23,300 with a 24-hour trading volume of $25 billion. It holds the top spot on CoinMarketCap and has a market capitalization of over $449 billion. There are 19.28 million BTC coins in circulation and a maximum supply of 21 million coins.
Bitcoin is trending downward and its immediate support area sits at $23,300. If this level is breached, it may see further losses to $23,000 - a potential point of support marked by a rising trendline.
According to the RSI and MACD indicators, selling pressure may increase and consequently push the BTC price downward to reach $22,750 as its next support area.
Currently, the 50-day exponential moving average is displaying a bullish trend above $23,300 for BTC/USD so we could see a rebound soon. If the price breaks out of $23,950 on the upside, it might go up toward $24,500.
Ethereum Price
Ethereum's current trading price is $1,650 and the 24-hour volume stands at $7.6 billion. The crypto asset has seen a 0.50% surge in the last 24 hours. It currently holds a market capitalization of $202 billion and is ranked 2nd on CoinMarketCap.
Ethereum's value dropped significantly after failing to surpass the $1,700 resistance level. The sudden fall was presumably because investors opted to take profits while Ethereum was in an overly-bought position and had already achieved a 50% Fibonacci retracement at $1,635.
If ETH prices fail to remain above the current level, it is possible for them to drop to $1,615, which is the 61.8% Fibonacci retracement level.
The Relative Strength Index (RSI) and Moving Average Convergence Divergence (MACD) indicators of Ethereum have both dropped to 56 and 0.40 respectively, indicating that ETH may no longer be in an overbought state. The 50-day Exponential Moving Average also suggests a potential bullish uptrend with prices going above the $1,620 mark.
Ethereum is presently dealing with resistance levels at around $1,650 and $1,680. If these figures are successfully broken through, Ethereum might see an increase in its price up to a maximum of $1720.
Bitcoin and Ethereum Alternatives
CryptoNews Industry Talk has evaluated the top 15 cryptocurrencies for 2023. If you're looking for a more promising investment opportunity, there are other alternatives to consider.
The number of cryptocurrencies and new ICOs (Initial Coin Offerings) keeps increasing on a weekly basis.
Disclaimer: The Industry Talk section features insights by crypto industry players and is not a part of the editorial content of Cryptonews.com.
Find The Best Price to Buy/Sell Cryptocurrency
---