Bitcoin Cash Price Prediction – Can BCH Reach $10,000?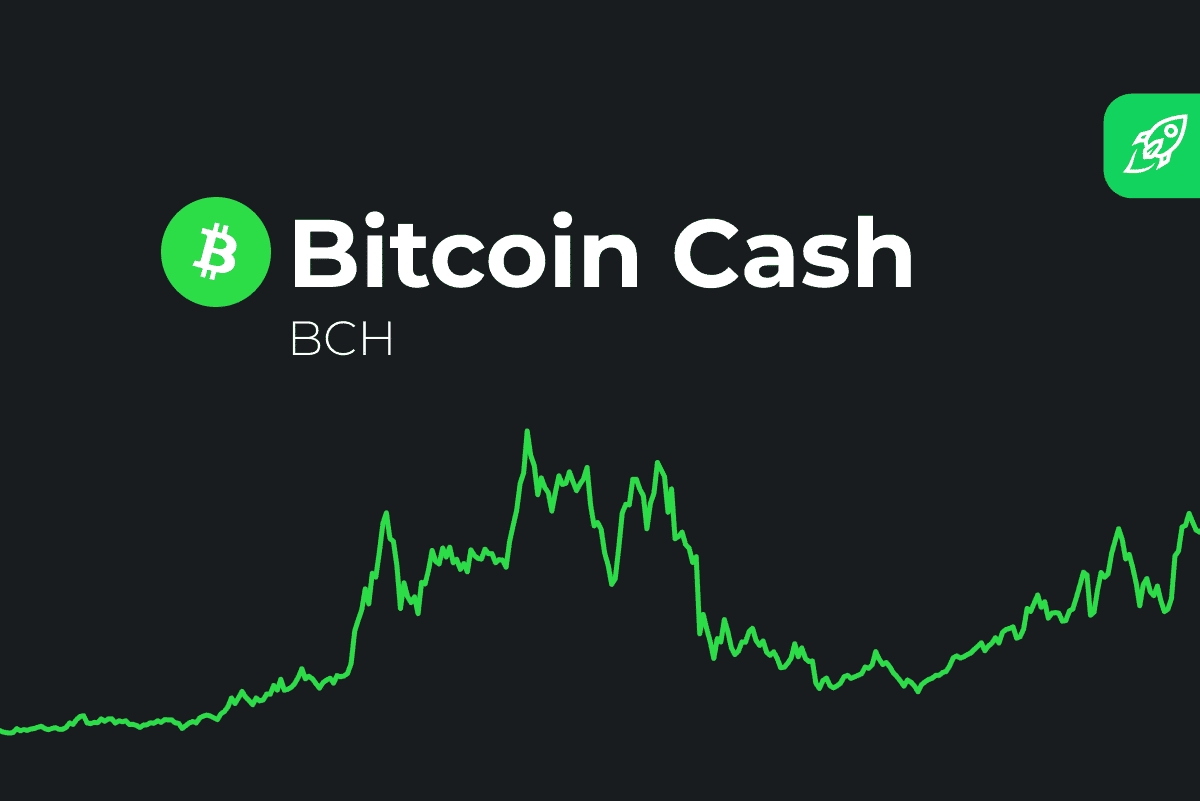 Bitcoin Cash price is entangled in a futile tug-of-war between the bulls and bears. This fruitless search for a bottom as the bear market wreaks havoc is not unique to the Bitcoin (BTC) fork.
The largest cryptocurrency has been forced to face a new technical outlook after slipping beneath $19,000. If this support is not reclaimed as soon as possible, Bitcoin price could lose more ground toward its June low at $17,708.
On the other hand, Bitcoin Cash dodders at $104 ahead of the weekend on Friday, October 21, 2022. It has been five years since BCH achieved its all-time high of $3,785. The token has now retraced 97.2% from that record high.
The future of Bitcoin Cash is intertwined with that of the general cryptocurrency market. If pressure does not ease off BCH, support at $100 could be obliterated in favor of a n extended leg down to $79.25. Bitcoin Cash may retest its all-time low at $76.93 before reversing the trend significantly north.
Can Bitcoin Cash Price Explode To $10,000?
According to a price forecast by Changelly, the hammered Bitcoin Cash price could soon turn a new leaf. In addition to boasting a market cap of $2 billion, BCH presents a solid technical foundation. Moreover, its usability as a payments token can help cushion the price as the crypto market dumps. Therefore, investors and traders can confidently brave the crypto winter while gazing upon a bullish breakout to $10,000.
Predicting the performance of cryptocurrencies is no easy feat because of the volatile nature of the market. However, data and insight from industry experts can help sift through the noise and unearth Bitcoin Cash's bigger picture.
It is worth mentioning that BCH is currently the 33rd largest crypto asset. The token is well known, having been in existence since 2017. Wallet Investor, a platform that releases frequent predictions on crypto projects, believes that Bitcoin Cash has the potential to double its value in 2022. The platform further says that Bitcoin Cash could climb to $1,100 by 2026.
Bitcoin Cash Price Prediction
A $10,000 forecast for Bitcoin Cash price may seem significantly optimistic, but we must consider that the crypto market has been bearish for nearly a year. However, this narrative will flip bullish as soon as the market bottoms and Bitcoin Cash finds its ultimate floor price.
Based on the daily chart, BCH is yet to exhaust its downtrend. For that reason, a descending triangle pattern breakout was recently confirmed on the same daily chart, opening up Bitcoin Cash price to a conceivable 29.47% pullback to $79.25.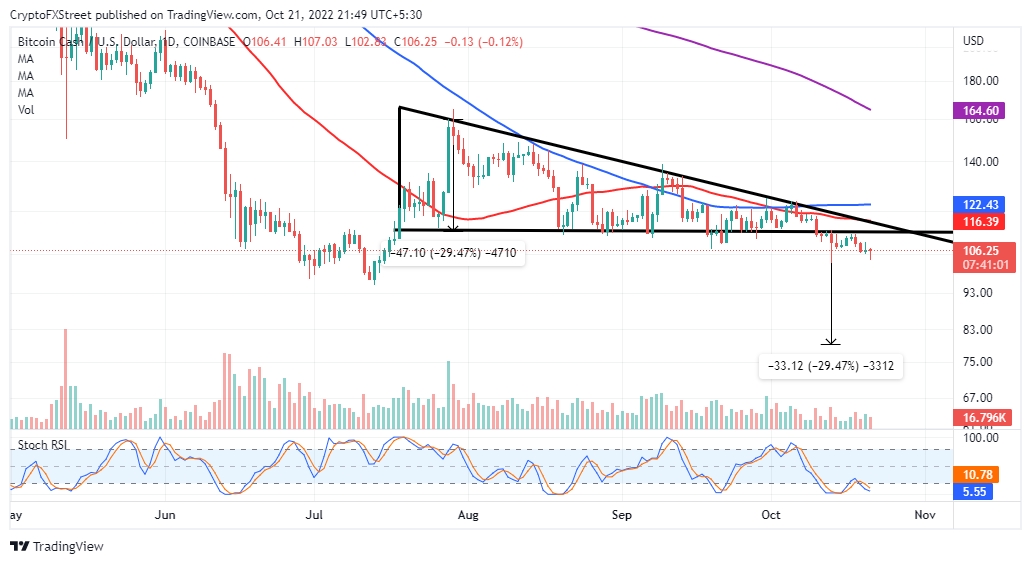 On the other side of the fence, Bitcoin Cash holds firmly to a stronger buyer congestion zone slightly above $100. This support prevents the token from completing the triangle breakout target, likely to bring BCH near its all-time low.
Due to Bitcoin Cash's extremely oversold conditions, a bearish move to $79.25 can be ruled out. Although the Stochastic RSI cements the sellers' influence on the price, this situation may not last long, as the price needs to correct to a fair market value.
For traders looking for long positions in Bitcoin Cash, a successful swing of the Stochastic RSI above the oversold region, and hopefully toward the midline, will go a long way to change the narrative positively.
Consider Dash 2 Trade for Portfolio Diversification
Bitcoin Cash has come under heavy selling pressure this year, almost coming into contact with its all-time low. As analyzed, more declines may appear before an uptrend commences. However, there are other options for positive returns, even during the ongoing bear market.
For instance, presales have been particularly successful this year. Tamadoge (TAMA) raised $19 million in its presale before witnessing a 1,800% gain after it was listed on OKX.
One promising ongoing presale is Dash 2 Trade, a crypto analytics and intelligence platform for traders and investors. Think of it as a Bloomberg terminal for traders and investors.
The presale for its D2T token kicked off on October 19 and is selling fast. So far, approximately $661 million of the $1,66,000 in stage one has been sold at $0.0476. Its price will go up to $0.05 for its next sale stage.
While D2 T's future price history can't be predicted, its fundamentals make it an interesting platform for investors and traders, so it has every chance of seeing a positive return once it secures its first few listings.
For more information of Dast 2 Trade presale, following this link.
---