Bitcoin (BTC) Surpasses $28K; Pepe (PEPE) Surges and InQubeta (QUBE) Reaches $3.4M in Presale
Disclosure: Crypto is a high-risk asset class. This article is provided for informational purposes and does not constitute investment advice. By using this website, you agree to our terms and conditions. We may utilise affiliate links within our content, and receive commission.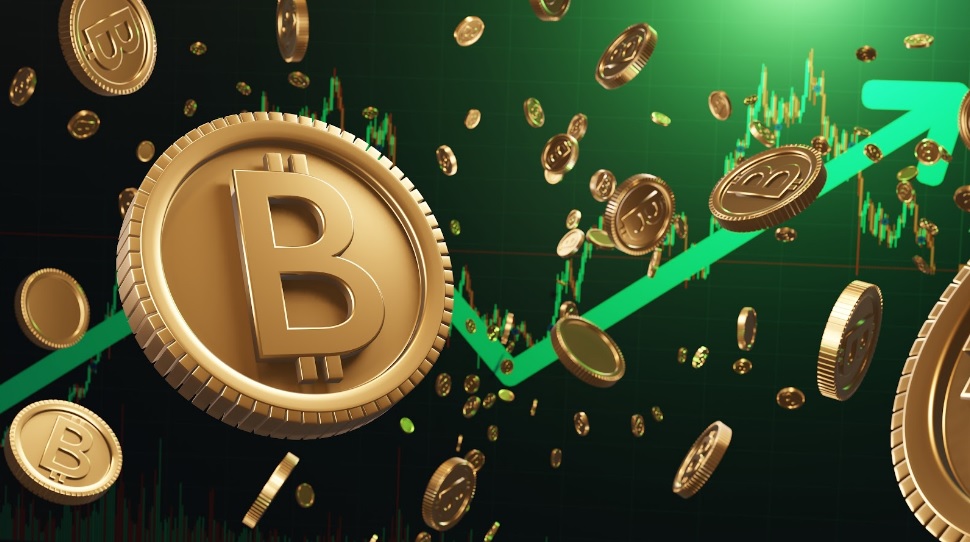 The crypto market is once again making headlines as Bitcoin ($BTC) gains momentum and surpasses the $28,000 mark. Notable tokens sharing this spotlight are Pepe ($PEPE) and InQueta ($QUBE). The former has experienced a significant surge in its value, while the latter, $QUBE, has raised an astounding $3.4 million in its ongoing presale campaign.
This article will explore Bitcoin's recent performance and the uptrend of Pepe. Further, it will delve into the impressive success of InQubeta's presale, the factors driving this feat, and why it is one of the altcoins to watch.
InQubeta ($QUBE): Incredible Presale Milestone Reached
In a significant development, InQubeta ($QUBE) has surpassed $3.4 million in its ongoing presale. The growing interest in this project and the overwhelming participation in the presale can be attributed to several factors. First, its innovative concept, which is a blend of blockchain technology and AI, has caught the attention of investors. Additionally, it boasts an exceptional ecosystem and tangible real-world applications, which combine to propel its presale success. Hence, it is positioned as the best new crypto to invest in.


By leveraging blockchain technology, InQubeta aims to reshape the fundraising landscape of the AI industry. To achieve this, it intends to become the world's first crowdfunding platform for AI startups through cryptocurrency. In other words, its upcoming NFT marketplace will allow AI-based startups to raise funds by minting investment opportunities as NFTs and offering them to investors.
It also seeks to democratize access to the promising and ever-expanding AI market by utilizing a fractional investment model. To this effect, AI-investment-backed NFTs will be fragmented, allowing investors to hold stakes in promising AI ventures regardless of their income.
Furthermore, $QUBE's real-world applications also contribute to its appeal. In addition to its fundraising and investment use cases, it will be used for governance and can also be staked in exchange for rewards.
With the presale still ongoing, it represents an exciting opportunity to be an early adopter. It is currently at stage 4 at $0.0133 per token. According to industry experts, it will experience an uptrend of 40x, making it one of the best coins to invest in.
Bitcoin ($BTC): Soaring past the $28,000 Resistance
After testing and retesting the resistance on several occasions, Bitcoin ($BTC) recently soared past $28,000. Notably, this bullish move pushed the broader crypto market into an uptrend as many tokens traded upward.
This remarkable Bitcoin rally can be linked to several factors. Chiefly, positive market sentiment can be attributed to the uptick in its value. In addition, Bitcoin continues to attract institutional interest, appealing to major players in the financial industry. Equally important is the progress around the approval of the first Bitcoin ETF applications in the United States, which many experts claim is near. Ultimately, Bitcoin is expected to build strong support at $28,000 and skyrocket in the coming months, making it arguably the best crypto investment now.
Pepe ($PEPE): Significant Price Surge
Pepe ($PEPE) is a memecoin launched in the second quarter of 2023 with the aim of riding the popularity wave of other prominent memecoins. It was created as a tribute to the internet meme "Pepe the Frog." While Pepe witnessed explosive growth immediately after its launch, it has significantly declined from its peak. Nevertheless, Pepe remains the third most popular memecoin within the meme ecosystem and a top 100 cryptocurrency by market capitalization.
Meanwhile, the recent uptick in its price reaffirms its leading status within the meme arena. Therefore, as a top crypto pick, Pepe is expected to be at the forefront of the next meme craze. Hence, it is a top crypto to invest in for substantial returns.
Conclusion
Bitcoin surpassing the $28,000 mark is proof of its resilience and incredible growth potential. At the same time, other exciting developments in the crypto scene are the uptick of Pepe and the presale milestone of InQubeta. With InQubeta having huge potential for growth as an emerging token, it is a good crypto to buy. To participate in the presale, click on the link below.
---