Bitcoin (BTC) Index Signals Ultra Bullish Trend; InQubeta (QUBE)'s Appeal Irresistible to Whales
Disclosure: Crypto is a high-risk asset class. This article is provided for informational purposes and does not constitute investment advice. By using this website, you agree to our terms and conditions. We may utilise affiliate links within our content, and receive commission.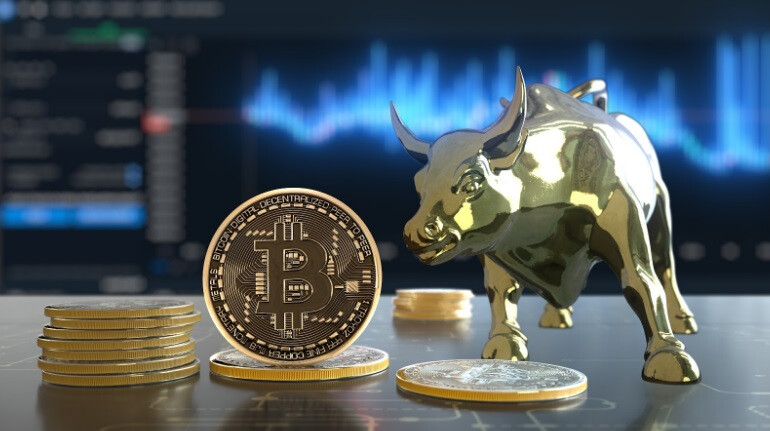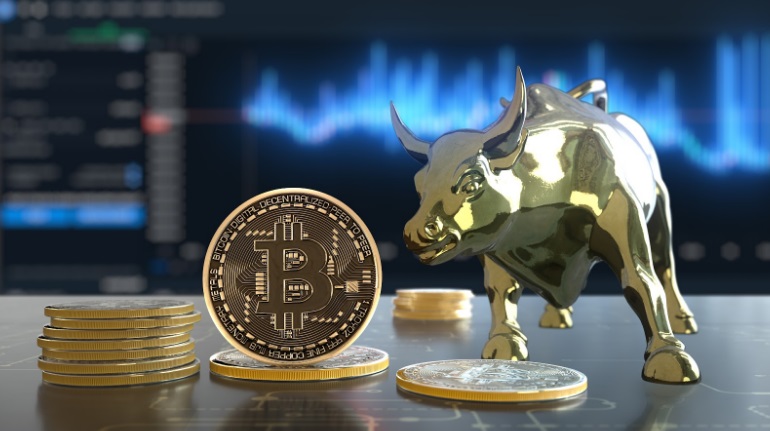 InQubeta ($QUBE) is one of the options you should consider if you're searching for a good crypto to buy and earn profits. $QUBE's early investors are already close to doubling their investment, while those who join its presale now are in line to 3x their capital. With such huge profits to be made, it's not surprising that a growing number of whales are flocking to the presale.
InQubeta is one of the best DeFi projects launched this year as it takes on the inaccessibility and inefficiency of mainstream investment options by making it simpler to invest in artificial intelligence (AI). The timing of its presale couldn't be any better thanks to increasing interest in firms that help to advance artificial intelligence.
$QUBE isn't the only cryptocurrency that's poised for considerable growth. Bullish patterns are forming on $BTC charts and its relative strength index has risen to 46.
Whales propel InQubeta ($QUBE) presale to over $3.1 million sales as analysts give it their stamp of approval as a good crypto to buy
The InQubeta presale has attracted its share of whales since the event started and they've helped to take it over the $3.1 million milestone. The scheduled growth of $QUBE tokens has been too irresistible for investors with deep pockets.
The 400% growth $QUBE is set to enjoy during its presale is nothing compared to the 100x surge it is expected to see once tokens are made available on exchanges.
The solution the InQubeta project provides by making it easier to invest in AI has been one of the main factors driving its success. Mainstream investment firms often have entry barriers that bar a large portion of global investors from using their services.
InQubeta provides an alternative that anyone can use to secure equity in AI startups. There are no obstacles to keep investors away from the ecosystem, and it uses a crowdfunding approach to help companies acquire the funds they need to advance artificial intelligence.
Creating an efficient investment process with ERC20 coins and smart contracts
InQubeta creates a unique investment process that anyone with an internet connection can use to invest in artificial intelligence. Non-fungible tokens replace stocks and AI startups raise funds by developing and selling these tokens on the NFT marketplace.
$QUBE is the native currency of the InQubeta ecosystem, and it can be bought with debit and credit cards or major cryptocurrencies. Investors can watch the value of any NFTs they buy in their InQubeta accounts and trade them whenever they wish.
The excellent tokenomics of the InQubeta project and the investment solution it provides set the project up for impressive long-term growth.

Bitcoin ($BTC) signals indicate an incoming bull run
Companies like JPMorgan have predicted Bitcoin has the potential to go on a substantial bull run by 2024 due to multiple factors like the pending spot Bitcoin ETF applications waiting for approval by the US Securities and Exchange Commission (SEC) and its upcoming halving event due next April.
The rewards miners receive for running the Bitcoin blockchain will be cut by half in less than a year and it's anticipated to drive the cost of mining a single Bitcoin to over $40,000. That sets a new floor for Bitcoin prices. The halving events that occurred in 2016 and 2022 were followed by substantial bull runs and the next one isn't expected to be any different.
Summary
$QUBE and $BTC are poised for substantial growth in the next couple of years, making them good cryptos to buy right now. $QUBE prices will grow 300% in the next few months, while BTC has the potential to grow just as much within the next year.
$QUBE has more growth potential between the two given how undervalued its tokens are and the excellent tokenomics that sets it up for substantial price growth.
---