Bitcoin Apex Review – Scam or Legitimate Trading Software
Disclosure: Crypto is a high-risk asset class. This article is provided for informational purposes and does not constitute investment advice. By using this website, you agree to our terms and conditions. We may utilise affiliate links within our content, and receive commission.

Disclaimer: The text below is an advertorial article that is not part of Cryptonews.com editorial content
Bitcoin Apex is a crypto trading platform that claims to provide a trading community and a "personal account manager" to help them make successful trades inside the volatile crypto space. The platform claims to offer various features, from demo trading to high-profile trading monitoring, to help users make informed investment decisions.
This Bitcoin Apex review looks into the veracity of these claims to discern their truthfulness.
Bitcoin Apex Summary
According to the Bitcoin Apex site, users will be able to access features they need to make their crypto trading experience better. But before we get into the nitty gritty of those supposedly "inclusive features," let us highlight some key points associated with this platform.
| | |
| --- | --- |
| Supported Crypto | Bitcoin, Ethereum, and other crypto assets |
| Success Rate | Not specified |
| Available on Mobile? | Not specified |
| Fees | Low fees – but the fee rate is not mentioned |
| Customer Support | 24/7, but only for registered traders |
| Withdrawal Speed | 24 hours maximum |
| Minimum deposit | $250 |
Cryptocurrencies are unregulated. Trading with unregulated brokers will not qualify for investor protection.
What is the Bitcoin Apex?
Bitcoin Apex is a crypto trading platform that claims to provide a combination of autonomous trading tools and trading assistance to help traders buy and sell top digital assets profitably. The platform claims to employ a crypto trading bot that works in full flow to ensure that users can quickly generate profits. Bitcoin Apex states that these tools can transform users into millionaires.
The platform says that the autonomous feature of Bitcoin Apex extends beyond trading. Users may also be able to access automated projections in which the machine-learned mechanics of the platform scour the internet for news and trading charts and provide a complete analysis. The details of said analysis "trigger" the autonomous trading mechanic to get into action and execute trades.
CFD trading is also supported on this platform, apparently.
Supporting these features is a simplified UI that showcases a dynamic Bitcoin price chart. Our reviewers pointed out that that part looks appealing, giving credit to Bitcoin Apex's aesthetics. The signup process is equally simple.
That said, while the signup is free, the same cannot be said about the platform's withdrawal or deposit fees. Bitcoin Apex has reported that a low fee is charged to access those facilities – but it has not gone into the specifics. That information is available to the customer support team, and only registered users can get access to it.
Account registration doesn't charge anything, but to access any of the utilities Bitcoin Apex claims to have, users must top up their trading account with at least $250.
Bitcoin Apex Pros and Cons
Listed below are the pros and cons of Bitcoin Apex.
Pros
Simplified User Interface
Simple Signup
Dynamic Bitcoin Price chart on the main page
Claims a high win rate
Demo account available
Cons
Not much information is available on the platform
Requires a $250 top-up to start trading
Not clear on the fees
How Does Bitcoin Apex Work?
According to the website, Bitcoin Apex is a trading platform powered by artificial intelligence that gets active when users switch from a demo trading account to live trade. The in-app mechanics then scour the market for the best trading conditions in order to search for highs and lows.
If it is similar to other AI crypto bot projects, such as Coin Trade Capex, Bitcoin Apex might work by looking for assets whose prices have hit intraday lows to execute a buy order, and when the same assets hit intraday highs, it executes the sell order.
The platform may transfer the profit to a user's trading account soon after. That said, there is another element known as autonomous projections that Bitcoin Apex claims to predict the market accurately. But that project's degree of accuracy is not known.


According to the platforms' own admission, there is a commission charged. However, to know that, one must talk to the customer support team, which requires initiating the signup process.
Also, while the website's tagline states that an account manager assists with the trading process, the rest of the website's content hasn't expanded upon it.
Many aspects of this website don't provide complete information. Therefore, we recommend doing your own research before investing.
Bitcoin Apex Key Features
Listed below are the key features that Bitcoin Apex claims it has made available:
Autonomous Trading systems
People often find it hard to react to market changes quickly during their trades. And when the assets being traded are cryptocurrencies, that volatility is on another level. Bitcoin Apex claims to make it simple for users by providing an autonomous trading system that scans the market, predicts an asset's price, and executes trades quickly when an asset hits intraday highs and lows. That way, users may be able to earn profits as quickly as possible.
Monitoring the Markets
Bitcoin Apex claims to keep a constant watch on the market via its "automated projection tool." That tool, according to the official website, is able to track the movements of an asset and uses the data collected to teach the in-app mechanic, which then conducts trades autonomously.
Assistance from an Account Manager
Bitcoin Apex states that users are assigned an account manager that helps them with trades. While the platform is simple, per the website's claims, there may be times when users might need help. In that instance, these account managers will likely act as the customer support team to help users.
Demo Trading Account
Bitcoin Apex claims to offer a trial trading account for those who start for the first time. These users can access a demo trading account to assess the platform's (maximum capacity) when it comes to buying and selling Bitcoin.
Low Trading Fees
Bitcoin Apex has apparently pivoted away from the low-fee approach and has adopted a low-fee route. All the trading activities, according to the website, cost money. But they are supposedly kept low in order to maximize a user's ROI. Information about the fee is only accessible by talking to the support team.
Bitcoin Apex Account Fees
Bitcoin Apex hasn't provided us with any detail about the fee structure. While the fee is, as the website puts it, low, information about it is only accessible to those who start the registration process. Third-party websites have reported that the trading fee is determined by the number of monthly trades and the type of assets a user trades.
Cryptocurrencies are unregulated. Trading with unregulated brokers will not qualify for investor protection.
Bitcoin Apex Minimum Deposit
The features listed on Bitcoin Apex become accessible only after users make the mandatory deposit – of $250. Without this deposit, the demo trading account – which is apparently a "trial" version of the website – isn't accessible. That creates some issues with the definition, which is why users must have a clear view of the fee structure and the deposit before getting started.
Bitcoin Apex Compatible Devices
We tested Bitcoin Apex on multiple platforms and found it to be working on all fronts. The official website, at least, was visible across all devices.
Desktop
Laptop
Tablets
Apple and Android phones
Even the Bitcoin live chart is clearly placed when one accesses the platform via smartphone.
However, users still must be careful since the trading platform that Bitcoin Apex acts as a gateway to might not have the same level of flexibility.
Is Bitcoin Apex a Scam or Legit?
Bitcoin Apex makes a lot of claims, but do we take its word for it when it comes to pointing it out as a scam or a legitimate platform?
The facts are this – while the site has a good aesthetic due to its dynamic Bitcoin chart, the information available is low. Content on the website mostly talks about the type of features it offers but tells nothing about what those features might be. Additionally, there was no way for us to access those features since they had been locked out due to the deposit requirements.
Third-party sites have also failed to provide much information about this auto trading platform. Additionally, there are no customer reviews either. Trustpilot doesn't talk about it. If it does, it might be on the third or fourth search page. That indicates that this platform isn't very old.
The bottom line is that this platform is a mixed bag – and the lack of information doesn't make it abundantly clear whether it is a scam or a legitimate trading platform.
Bitcoin Apex Customer Support
Customer support is available on Bitcoin Apex. But to access it, one has to create an account. Some reviews report that the team is pretty proactive when it comes to assisting. They can be reached through email, live chat, or phone. The live chat option isn't visible on the website itself, so it may come coupled with other features that become available after the initial deposit.
How to use Bitcoin Apex?
Here are the steps to start using Bitcoin Apex.
Step 1 – Visit Bitcoin Apex Website
Visit the Bitcoin Apex official website. Enter your name, email, and phone number before clicking on Submit. An account manager will contact you and create your account within five minutes.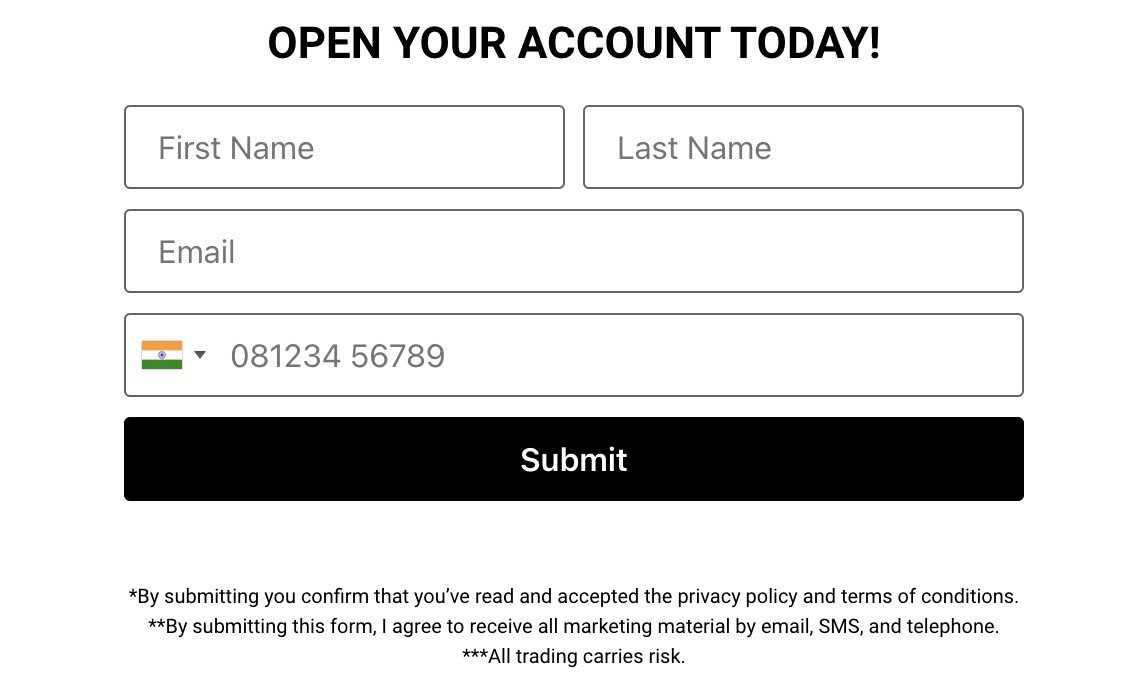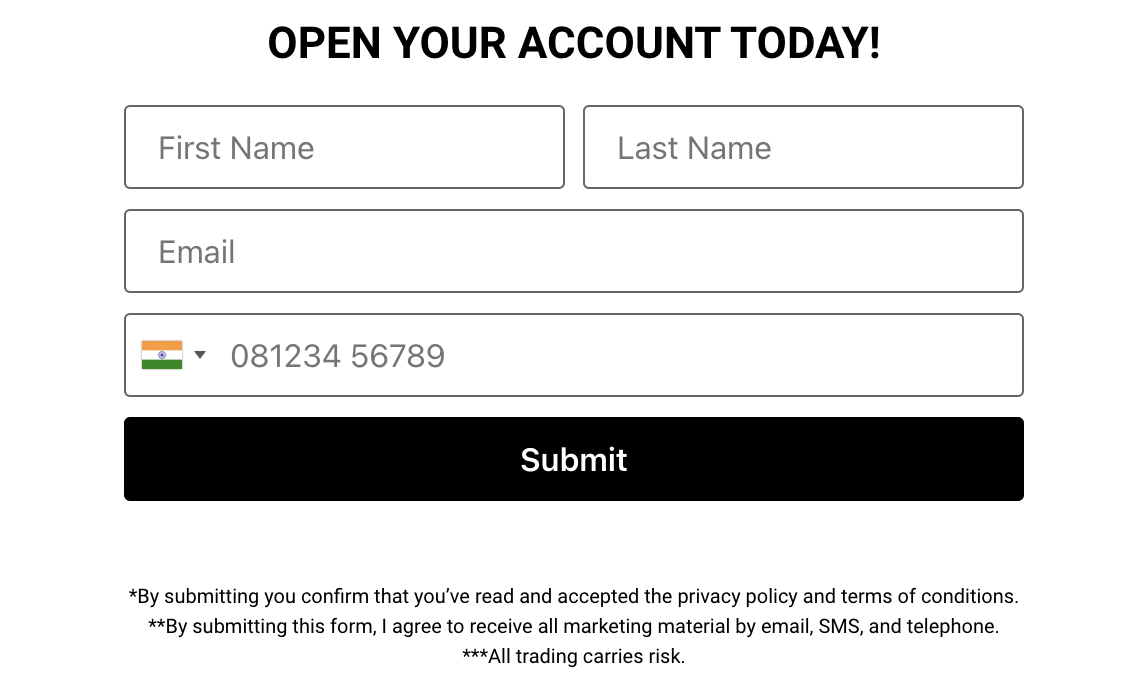 Step 2 – Deposit the required amount
Use any of the mentioned methods to deposit the initial amount. You need $250 to get started, after which the platform will likely open its features.
Step 3 – Start Trading
Once your account is funded, switch to demo trading. Test the website and switch to live trading once you are ready to trade on the live market.
How to Delete Bitcoin Apex Account?
No info is available on how one can delete their Bitcoin Apex account. Many reviews claim that reaching out to the account manager is the answer, but there is no evidence to support that.
Have Celebrities Endorsed the Bitcoin Apex?
Bitcoin Apex's name has been associated with multiple celebrities, with rumors swirling around that the likes of Elon Musk might be supporting trades on it. Those are not true, as far as our research goes.
Who is the Founder of Bitcoin Apex?
Bitcoin Apex has not provided any information that lets us know the identity of its founders. Social media sites are also not talking about the platform itself, and even third-party reviews have not pointed out anything about it.
Crypto trading started with a focus on anonymity. However, we now live at a time when regulations are taking precedence, which is why knowing the identities of a crypto trading platform – especially one that only gives access once a deposit is made – is crucial.
Bitcoin Apex Payment Methods
Following are the different payment methods that Bitcoin Apex accepts.
Bank transfers
PayPal
Debit Card
Credit Card
The Verdict
Bitcoin Apex bills itself as a platform that lets its autonomous systems take the reins of trading, helping users make gains during volatile times. But it hasn't been upfront about the nature of its features.
The site also has not many third-party reviews to speak of, and customer reviews are non-existent. Therefore, we recommend checking out this platform only if it meets your trading requirements.
Cryptocurrencies are unregulated. Trading with unregulated brokers will not qualify for investor protection.
FAQs
What is Bitcoin Apex?
Bitcoin Apex is a crypto trading platform that claims to use autonomous trading systems to make it more accessible for beginners to buy and sell volatile assets – like cryptocurrencies. It claims it charges a low fee and requires a $250 initial deposit into the trading account to help users start trading.
Does Jeff Bezos use Bitcoin Apex?
There is no information available online indicating that Jeff Bezos has anything to do with Bitcoin Apex. Even the billionaire's crypto trading habits are not known at press time.

---