Bitcoin and Altcoins Under Renewed Selling Pressure
Bitcoin price failed to break the USD 6,500 and USD 6,600 resistances and declined.
Ethereum dropped and settled below an important support at USD 285.
Many altcoins like tezos, VERI, AOA, KCS and BTCP posted heavy declines.
Bitcoin buyers failed once again to surpass the USD 6,500 and USD 6,600 resistance levels. BTC/USD declined and broke the USD 6,400 support to test the next support at USD 6,250 where buyers appeared. More importantly, there was a solid rise in selling pressure on ethereum, ripple and bitcoin cash. ETH/USD broke the USD 295 and USD 285 support levels to move into a bearish zone. The current price action indicates that bitcoin and altcoins failed to gain momentum above key resistances (as discussed in yesterday's market outlook), resulting in a bearish reaction.
Total market capitalization:

Bitcoin
Bitcoin price came under renewed selling pressure and declined below the USD 6,400 support. BTC/USD tested a crucial support near the USD 6,250 level, which acted as a solid buy zone. The price is currently (UTC 08:20 AM) correcting higher, but the broken supports at USD 6,400 and USD 6,500 are likely to act as resistances.
If buyers fail to push the price above the USD 6,500 resistance, it could decline once again. On the downside, the USD 6,250 support holds a lot of importance, below which, the price may perhaps test the USD 6,000 level.
Ethereum
Ethereum declined sharply after sellers managed to push the price below the USD 300 support. ETH/USD dropped below the USD 290 and USD 285 support levels to move into a bearish zone.
The price tested the USD 270 level and it is currently rebounding. However, the previous supports at USD 285 and USD 290 are likely to act as major barriers for buyers.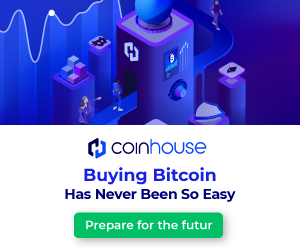 Bitcoin cash and ripple
Bitcoin cash price managed to stay above the USD 520 support. However, BCH/USD seems to be facing many hurdles on the upside near the USD 560 and USD 580 levels. On the flip side, a break below the USD 520 support could ignite bearish moves towards USD 500 and USD 480.
Ripple price tested the USD 0.320 support area and is currently recovering towards USD 0.340. Above this, XRP/USD may possibly test the USD 0.350 resistance in the near term.
Other Altcoins Market Today
The market sentiment turned short-term bearish, pressuring many small cap altcoins like tezos, VERI, AOA, KCS, BTCP, kin, populous, XZC, funfair, cortex, RDD and RHOC (all declined between 8%-16%).
Overall, bitcoin has to move above the USD 6,400 and USD 6,500 resistance levels to overcome selling pressure. If not, there is a risk of a downside break below USD 6,250 and USD 6,000 in the near term.
_____
Find the best price to buy/sell some of the top cryptocurrencies: