Bitcoin and Altcoins Tumbled Post Binance Phishing Attack
Bitcoin price tumbled and broke the USD 10,000 support to trade close to USD 9,300.
Binance exchange faced phishing and attempted stealing incident, which ignited a sharp downside in cryptocurrencies.
NEM (XEM) is holding on to the gains and is currentl
Bitcoin and almost all altcoins saw an increase in selling pressure during the past few sessions. The main reason was phishing and attempted stealing incident on a major cryptocurrency exchange – Binance. However, the exchange released a statement mentioning that all funds are safe. Later, the company resumed withdrawals as well.
Bitcoin
Bitcoin price dropped heavily and broke a major support area at USD 10,000. It even surpassed the USD 9,600 support and traded towards the USD 9,400 level.
Later, the market calmed down and BTC/USD recovered. However, the pair is still down around 5.3% to USD 9,920. It has to move back above the USD 10,000 level to recover further.
If the pair fails to move above USD 10,000, it could retest the USD 9,600 support. On the upside, above USD 10,000, the price may perhaps move towards USD 10,500.
Ethereum
Ethereum traded sharply lower and broke the USD 750 support. It traded close to the USD 700 level before starting an upside correction.
ETH/USD is currently trading 3.4% down to USD 758. It may continue to move higher, but it will most likely find a strong selling interest near a major resistance at USD 800 (previous support). On the downside, the USD 740 and 720 levels are decent supports.
Bitcoin Cash and Ripple
Bitcoin cash fell below the USD 1,110 support and traded towards USD 1,030. However, BCH/USD also recovered recently like bitcoin, and it is currently down 5.1% to USD 1,090. It must settle back above USD 1,110 to start a fresh upside wave.
Ripple remained in a bearish zone and it settled below USD 0.90. XRP/USD could resume it downside in the short term towards the USD 0.80 and 0.75 levels.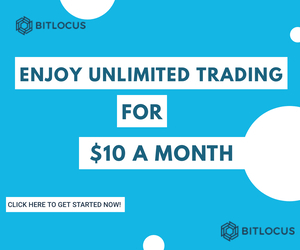 Other Altcoins Market Today
There was hardly any major mover today so far. The only coin in the green zone is NEM, a smart asset blockchain. XEM price is currently trading around 9.4% higher and is placed above the USD 0.3250 resistance.
To sum up, Binance phishing and attempted stealing incident sparked heavy selling. However, the market is now stable, but damage is already done. It will take a lot of strength from bitcoin buyers to push the price back in the green zone.