Bitcoin and Altcoins Trimmed Gains
Bitcoin price failed to break the USD 4,200 resistance and declined below USD 3,800.
Ethereum and ripple trimmed gains and moved back in a bearish zone.
SRN and FCT are down more than 20% today.
Bitcoin price started a short term correction recently after a drop below USD 3,800. BTC/USD corrected above USD 4,000 and USD 4,100, but it struggled to clear the USD 4,200 barrier. Later, the price declined again and settled below USD 4,000, which is a bearish sign. Similarly, ethereum price failed to break an important resistance near USD 120 and started a fresh downward move. Ripple price also struggled to gain traction above USD 0.400, resulting in bearish moves. Going forward, if bitcoin and altcoins struggle to break key pivot levels, there could be yet another bearish wave below recent lows in the near term.
Total market capitalization

Bitcoin price
Recently, there was a recovery above the USD 4,000 resistance in bitcoin price , but buyers struggled to retain strength. BTC/USD topped near the USD 4,200 level and started a fresh downward move. It broke the USD 4,000 and USD 3,800 levels to move back in a bearish zone.
The price is down around 6% (UTC 08:30 AM) and it seems like it could decline further below the USD 3,750 and USD 3,620 support levels. In the worst case scenario, the price may even break the recent low and trade below the USD 3,500 level.
Ethereum price
Ethereum price recovered more than USD 15, but it struggled near a crucial resistance at USD 120. ETH/USD faced a solid selling interest near USD 120, which resulted in a bearish reaction.
The price declined below USD 115 and USD 110 and it is currently down around 6%. An immediate support is at USD 105, below which there is a risk of a downside break below the key USD 100 support. The main resistances on the upside are at USD 115 and USD 120.
Bitcoin cash and ripple price
Bitcoin cash ABC rallied above the USD 200 and USD 220 resistance levels. However, BCHABC failed to stay above USD 200 and later declined heavily. The price is currently trading near USD 180 and it seems like it could test the USD 170 support. On the other hand, BCHSV rallied above the USD 100 level and traded as high as USD 140. It is currently consolidating above USD 100 with positive moves.
Ripple price recovered above the USD 0.385 resistance, but it struggled to clear the USD 0.400 resistance. XRP/USD is down 5% to USD 0.358 and it could revisit the USD 0.340 support.
Other altcoins market today
Many small cap altcoins declined recently more than 10%, including SRN, FCT, MITH, STEEM, ONT, MAID, REP, WAN, GNT and ODE. Out of these, SRN declined around 26% and FCT is down nearly 25%.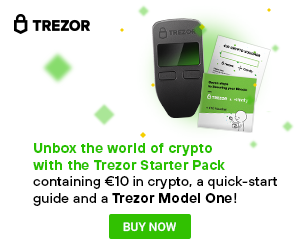 Overall, bitcoin price is back below the key USD 4,000 support, which is a bearish sign. If BTC/USD fails to jump above USD 4,000 and USD 4,200, there is a risk of more losses below the USD 3,500 level in the near term. Similarly, there could be an increase in selling pressure on altcoins like ethereum, ripple, BCH, neo and litecoin if they fail to start a fresh rebound in the next few hours.
_____
Find the best price to buy/sell cryptocurrency: