Bitcoin and Altcoins Gains Slowing, But Not Likely Over
Bitcoin price retreated from highs and tested the USD 6,500 support.
Ethereum price is consolidating above the USD 205 support with bullish signs.
Aurora and DGD gained more than 15% today.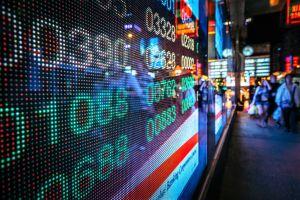 After a massive rally yesterday, bitcoin price retreated from well above USD 6,800 and traded below the USD 6,700 and USD 6,600 support levels. However, BTC/USD found support near the USD 6,500 zone and is currently consolidating near the USD 6,600 level. Similarly, ethereum price declined sharply and tested the USD 205 support. Other altcoins like ripple and bitcoin cash price are trading above key support levels and they could slowly grind higher in the near term.
Total market capitalization

Bitcoin price
After a downside correction, bitcoin price found a strong buying interest near the USD 6,550 level. BTC/USD recovered above the USD 6,600 level and it is currently struggling to clear the USD 6,640 resistance. Above this, the next major hurdle for buyers is near the USD 6,700 level.
On the downside, an initial support is at USD 6,550, below which the price could test the USD 6,500 support. In case there are more declines, the price will most likely revisit the USD 6,400 support, which is a strong barrier for sellers.
Ethereum price
Ethereum price trimmed most gains and declined below the USD 215 support. ETH/USD tested the next key support at USD 205, which prevented further slides.
The price is currently consolidating with an immediate resistance at USD 210. Above this, the price may well test the USD 215 resistance. On the downside, the USD 205 and USD 200 levels are important supports for buyers.
Bitcoin cash and ripple price
Bitcoin cash price is currently trading above the USD 450 support with a bullish angle. However, BCH/USD seems to be struggling to clear the USD 470 and USD 480 resistances. If there is a bearish reaction, the price could break the USD 450 support. The next key support is positioned at USD 430.
Ripple price traded with a positive bias above the USD 0.450 level. XRP/USD is positioned nicely above the USD 0.450 and USD 0.440 supports, and it seems like the price is likely to accelerate above the USD 0.465 resistance in the near term.
Other altcoins market today
A few altcoins traded higher recently, including AOA, DGD, BCN, XTZ, ICX, KNC and HOT. Out of these aurora (AOA) rallied more than 20% and DGD gained around 17%.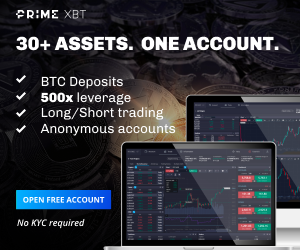 Overall, bitcoin price is still holding the key support at USD 6,400, which is a positive sign. Therefore, as long as BTC/USD is above USD 6,500 and USD 6,400, there are high possibilities of a fresh upward move towards USD 6,700 or USD 6,800 in the coming sessions. Similarly, ETH/USD could rise towards USD 215 or USD 220 as long as it is above the USD 200 support.
_____
Find the best price to buy/sell cryptocurrency: