BitBay to Offer IEO Investing With Fiat + 10 More Crypto News
Crypto Briefs is your daily bite-sized digest of cryptocurrency and blockchain-related news – keeping you up-to-date with under the radar crypto news from around the world.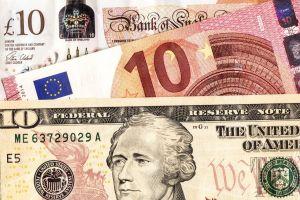 Exchanges news
Initial exchange offering (IEO) investors will be able to purchase digital tokens with crypto and euros, Polish zloty, British pound and U.S. dollar once Central-Eastern Europe focused cryptocurrency exchange BitBay launches its IEO Launchpad on November 18, the company announced on Monday. The first in line is the sale of QARK tokens, issued by QAN, a crypto platform that runs smart contracts in all major languages.
Cryptocurrency exchange Bitfinex has moved 1 .5 million in its USD-pegged Tether stablecoin from Omni protocol to the Liquid Bitcoin chain, developed by major blockchain company Blockstream. Per a tweet from Bitfinex's chief technology officer Paolo Ardoino, the move will provide the Liquid sidechain with "more liquidity for atomic swaps and cross-exchange arbitrage."
Cryptocurrency exchange Bittrex is being sued by angel investor Gregg Bennett over a hacking attack called SIM swap, thanks to which the perpetrators allegedly stole BTC 100 (USD 922.300). According to the announcement, Bittrex violated or ignored its own security standards and industry-standard practices, which enabled the hackers to take control over Bennett's phone back in April, convert BTC to other currency, and transfer that to the hacker's account. The suit, filed in King County Superior Court on October 28th, alleges that Bennett tried alerting Bittrex of the hack as soon as he noticed it, but the exchange "failed to heed his warning for nearly two hours, allowing the hackers to continue to drain his account."
Cryptocurrency derivatives exchange FTX is being sued for market manipulation and selling unlicensed securities in the United States. According to the Twitter thread by End of the Chain podcast host Samuel McCulloch, which includes parts of the lawsuit document submitted to the US District Court for the Southern District of California, the plaintiff called 'Bitcoin Manipulation Abatement LLC' is seeking USD 150 million in exemplary and punitive damages, as FTX launched an attack on Binance in September and used accounts to manipulate Binance's Bitcoin futures, according to the lawsuit. Alameda Research, FTX's parent company, replied that this lawsuit is a "nuisance," saying that there are "no evidence of any wrongdoing [...] because there was no wrongdoing to discover evidence of."
Regulation news
The G7's Financial Action Task Force (FATF) said it is developing guidance to clarify how digital identity (digital ID) systems can be used for customer due diligence (CDD). The organization is consulting private sector stakeholders before finalising the guidance that intends to help governments, financial institutions and other relevant entities apply a risk-based approach to the use of digital ID for CDD.
Argentina is continuing to ramp up its cryptocurrency regulations, in an apparent bid to avert a run on the country's fiat, the peso. Per an official announcement, the country's central bank has placed a ban on cryptocurrency purchases made using credit cards. The ruling, which forbids credit card purchases of "crypto assets in all their different forms," places a number of other restrictions on credit card usage in the country, and comes days after the government slapped tight controls on fiat-to-USD purchases. Readers may recall that the Argentinian government last week released a list of crypto trading and tax rulings, which came into effect on November 1.
Adoption news
Investment news
Los Angeles-based developer of an artificial intelligence (AI)-enhanced digital asset portfolio app, Ember Fund, wants to raise up to USD 1 million via a fundraiser approved by the U.S. Securities and Exchange Commission (SEC). According to a filing with the SEC, the sale of "Crowd SAFE" (meaning: simple agreement for future equity) securities will go through the end of January 2020 on the online startup investment platform called Republic. There is a minimum of USD 100 buy-in for investors, and so far they reached USD 68,661 of their goal with 49 investors.
---