Binance's Fund Head: "We'd like the ICO bubble to break"
Valuations in the initial coin offering (ICO) market are high and unreasonable and if the bubble bursts, it's a good thing for the industry,
Ella Zhang, the head of Binance Labs, a blockchain incubator, founded by the Binance cryptocurrency exchange, told Bloomberg.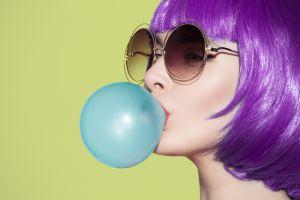 "We'd like the bubble to break," Zhang added. While she's not predicting any bubble bursts, she's sure that the really good projects will emerge after that.
Zhang says she is helping Binance do something about the scams that have popped up as a result of the hype, with the so-called Cryptocurrency Governance Initiatives, or CGI. "The main purpose of this is to fight scams and sh*tcoins, and to boost crypto and blockchain technology," she explained.
Binance will encourage funds and token teams it's working with to join the initiative. Fund managers have to make sure not to participate in pump and dump schemes, whereas projects have to build exactly what their whitepapers say - if not, Binance will stop investing in them and will delist their tokens.
Binance Labce aims to incubate, invest and empower blockchain and cryptocurrency entrepreneurs, projects, and communities. Currently, Zhang is in charge of investing USD 1 billion in blockchain-related startups.
The average investment will range between USD 1 million and USD 10 million, and the fund has made four investments so far in both tokens and equity, which they plan to hold long-term, Zhang said. Members of the ecosystem will be given priority when recommending projects, and all investments will be made in Binance Coin (BNB).
---