Binance Coin Price Jumps on ETP Launch + 11 More Crypto News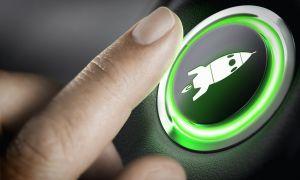 Crypto Briefs is your daily bite-sized digest of cryptocurrency and blockchain-related news – keeping you up-to-date with under the radar crypto news from around the world.
Cryptocurrency exchange news
Binance partnered with the Swiss-based issuer of crypto Exchange-Traded Products (ETP), Amun, in order to launch Binance Coin (BNB) ETP. Trading of the Amun BNB (ABNB) ETP begins today. "The ABNB wraps the BNB utility token into a traditional financial structure, making it more accessible not only to tech-savvy crypto enthusiasts but also to the wider institutional and retail market as a whole," the exchange said. Following the announcement, BNB is up by more than 1% in the past hour and by 3.6% in the past 24 hours, increasing its weekly gains to more than 18%.
Mexican crypto exchange Bitso has received an investment injection from Ripple, per an official release. The exchange says, in a recent tweet, that it has also received funding from Coinbase, Pantera Capital, the New York-based Digital Currency Group and Chicago's Jump Capital. Bitso is planning to expand its operations beyond Mexico and into the wider Latin America region, with an eye on the lucrative Brazilian and Argentinian markets.
Blockchain news
Adoption news
More cryptocurrency ATMs are on their way to Venezuela, say operators such as the Panda Group. The latter says it plans to bring in yet more devices to Caracas and elsewhere in the country, per Criptomonedas e ICO. Panda says it has installed what it claims is Venezuela's second machine in a shopping center in the city of Mérida.
Also in Venezuela, a Panama-based exchange says it has released Venezuela's first-ever crypto NFC smartcard. The card, the brainchild of the Cryptobuyer exchange, allegedly allows users to pay at participating stores in Bitcoin, Litecoin, Dash, Tether, Binance BNB its own XPT token. As previously reported, university-based researchers in Venezuela are working on a range of RFID-powered cryptocurrency pay solutions that could allow citizens to pay in stores and elsewhere.
Grayscale, a U.S.-based digital asset management firm, said that shares of Grayscale® Digital Large Cap Fund (DLC) have received approval from the Financial Industry Regulatory Authority for public quotation under symbol: GDLCF on OTC Markets. "This marks the introduction of the first publicly-quoted security in the U.S. deriving value from a diverse selection of digital currencies," the company said.
The CEO of Russian finance, banking and oil conglomerate AFK Sistema says he is open to the idea of investing in cryptocurrencies, although there are no crypto-related projects on the company's portfolio as of yet. Per Banki, the CEO, Vladimir Yevtushenkov, says he has "not ruled out investing in cryptocurrencies," and has already been approached by "young [crypto] entrepreneurs with offers."
A consortium comprising CoinShares, an European digital asset manager, Blockchain, the major provider of cryptocurrency products, and MKS (Switzerland) SA, part of the major gold group, today announced that after two years in development, it has launched the DGLD network with more than USD 20 million in gold digitized. "DGLD is a digital asset (token) representing allocated physical gold stored in a Swiss vault and tokenized with a side-chain built on the Bitcoin network," they said.
Libra news
Facebook has formed a governance council for its Libra project. The council membership comprises major international businesses including Uber, Spotify and cryptocurrency exchange Coinbase. The project has been rocked in recent days by the departures of Mastercard, Visa, Stripe, eBay, PayPal and Booking Holdings, but the council stated, "It is time for change and we are committed to seeing this through."