Big Eyes Coin and Shiba Inu: Which Meme Coin Will Dominate the Market Charts in the Bull Run?
Disclaimer: The text below is an advertorial article that is not part of Cryptonews.com editorial content.
As the cryptocurrency market makes a much-anticipated comeback and begins to display bullish features, meme coins battle it out for the top spots in a bid to settle, which generates the most laughs and income.
Meme coins are quite a staple in the cryptocurrency realm. They have become a significant source of capitalization in the crypto market with a humble and somewhat intriguing origin story. And just like regular utility coins, meme coins have their top dogs, a prime example of which is Shiba Inu (SHIB). But a new face might be coming for its crown and kingdom, quickly attracting a lot of interest and fascination, and that coin is Big Eyes Coin. Big Eyes Coin is tearing down the usual meme coin habits and is building an empire from scratch, but does it have what it takes to beat the best of the best? Find out below.
Big Eyes Coin – Fresh, fun, and philanthropic
Big Eyes Coin is a brand new meme coin that has made a stunning first impression. This coin has refused to base its growth on the success of others, deciding to forge a new face to go along with its new name, adopting a cat-based character, and indirectly opposing the ways of the other coins. This fierce kitty coin is community-centered, targeting the collection and distribution of financial profits to the Decentralized Finance (DeFi) ecosystem while simultaneously committing its efforts and resources to charities dedicated to saving the world's oceans.
Big Eyes is prepared to market an asset no one has ever thought of selling; cute and there couldn't be a better coin than this for the job. Big Eyes intends to advertise its capabilities to the public through the influencer economy, with plans to be the most popular crypto coin at the end of 2022. Big Eyes has plenty of potential to achieve its goal, already bearing the qualities and looks that will get it claimed by several influential figures and celebrities across the globe.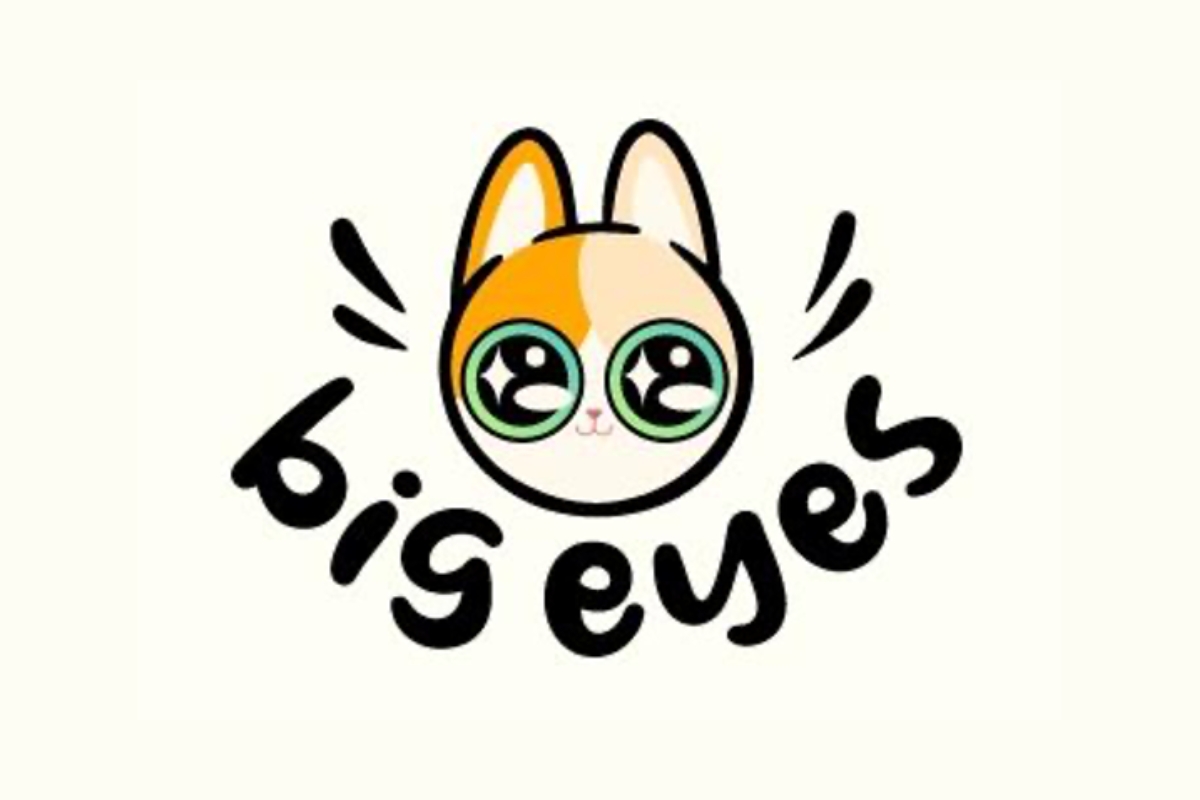 Big Eyes' plans do not stop with the circulation of its coin and accumulation of wealth for its community but extend further to contribute to the cryptocurrency concept by developing a blockchain-based ecosystem that self-propagates hypergrowth, powered through its utilization of NFTs to make contents and events available to encourage others to board the blockchain hype-ship.
Big Eyes believes in giving power to the people and has transferred 90% of its supply of 200,000,000,000 tokens to its users, with 70% attainable through the pre-sale and 20% saved for exchanges. In addition, big Eyes is offering users the joy of tax-free shopping on its platform, sustained by a dynamic tax system. Users of the coin can also own an NFT from the popular collection it intends to have, and holders of such unique pieces will be given access to exclusive content and events hosted by Big Eyes. One such event is the Big Eyes Sushi Club, an exclusive club created solely for NFT holders. Big Eyes users will also be kept active and engaged by supplying them with information regularly, along with rewards in the form of its tokens and NFTs.
Big Eyes' agenda goes beyond mere revenue, as it wants to help its environment. Big Eyes will be donating to charities that run ocean sanctuaries responsible for the restoration, defense, and care of ocean-based ecosystems. These sanctuaries operate to lessen the effects of harmful human activities on the fish, giving them a chance to grow healthier and stronger. Big Eyes hopes this will reduce the effects of climate change on the planet and its carbon footprint.
Big Eyes is quite particular about its platform and has designed each component in a way that all contributes to the rise in popularity of the platform and the inception of wealth in its community. On the other hand, the charities are expected to give more awareness of the cryptocurrency and boost the earth's health. Big Eyes has allocated 5% of its token into a charity wallet with plans to run its donations to the ocean sanctuaries.
Big Eyes tokens (BIG) are currently on pre-sale, with only 7.05 billion left for grabs. Nevertheless, the platform has earned USD 1,244,717.69 in funds, far surpassing its halfway mark, and bearing great promise in the future.
Shiba Inu – Doggy meme coin with a hell of a bite
Shiba Inu is a meme coin inspired by a cute Japanese dog breed that has seen immense success for years. Its creators have chosen to remain anonymous under the alias Ryoshi. After its launch in August 2020, it quickly obtained value and speed, drawing investors into its community with its adorable charm.
Shiba Inu's goals lie with becoming a counterpart to the Crypt-based mining algorithm possessed by Dogecoin in an Ethereum-based format and it's already on its way there, as its native token $SHIB has been referred to as "DOGECOIN KILLER". Shiba Inu and its token SHIB are members of a group of dog-themed cryptocurrencies, including many big names like JINDO INU (JIND) and Dogecoin (DOGE). They have spurred the creation of many copycats with its success. Although it had a lot of ups and downs, Shiba Inu's position as the second most influential meme coin is not one to be taken lightly. In 2021, Shiba Inu was listed on Coinbase, the largest crypto exchange in the U.S., an event that led to a 40% rise in its price, bringing it to the spotlight again.
Following that remarkable moment, Shiba Inu continuously attracted interest from other well-known, top-tier exchanges worldwide. From the largest cryptocurrency exchange in Mexico – Bitso to Bitsmap - the biggest exchange for cryptocurrencies in Europe and even a South Korean exchange; Korbit, was the first exchange to list the SHIB token in the country.
Shiba Inu has had to weather some bad storms lately, but its market cap recently experienced a spike and is currently resting at over USD 6.8 billion.
To conclude, both these coins have what it takes to rule the cryptocurrency market as it emerges within a bull market moment. Shiba Inu has racked up a lot of experience and has obtained the favor of many platforms and investors.
Big Eyes is steadily working its way up the ladder with impressive speed, especially considering that it has not yet launched. Big Eyes already carries many exciting prospects that will encourage user engagement, with plans for growth and assimilation of innovations. Big Eyes has also included in its plan of action roadmap that it will be listed on Uniswap; a cryptocurrency exchange, increasing its access.
Users looking for an established platform with sufficient experienced can lean on SHIB for support. At the same time, those yearning for new and fresh concepts with a thirst for knowledge can depend on BIG to show them a fascinating beginning to something great.
---