Beyond Memes: How Chimpzee Redefines Giving and Passive Earning with Web3
Disclosure: Crypto is a high-risk asset class. This article is provided for informational purposes and does not constitute investment advice. By using this website, you agree to our terms and conditions. We may utilise affiliate links within our content, and receive commission.
Disclaimer: The text below is a press release that is not part of Cryptonews.com editorial content.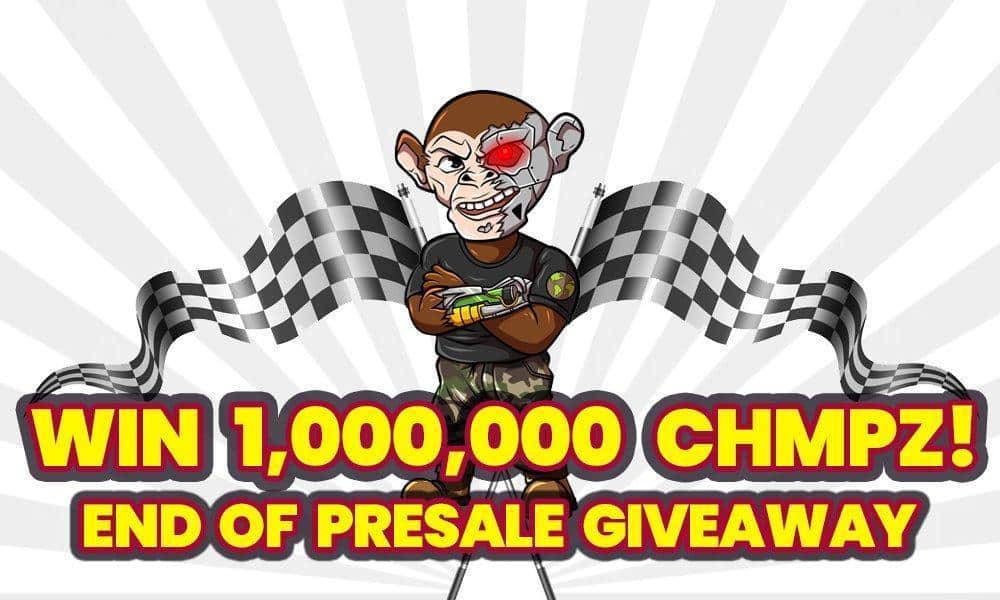 Chimpzee ($CHMPZ) is redefining giving and passive earnings in the Web3 space after already contributing to charitable organizations making a difference in helping fight deforestation and protecting endangered animals.
The project has already raised over $1.98 million in fundraising as investors rush to this passive income project with a purpose.
With a string of donations under its belt and almost $2 million raised, it's clear that investors are backing this toke as a disruptive force in the meme sector that pushes the narrative beyond memes.
Beyond Memes: Chimpzee Proves Web3 Can Be Used to Better the World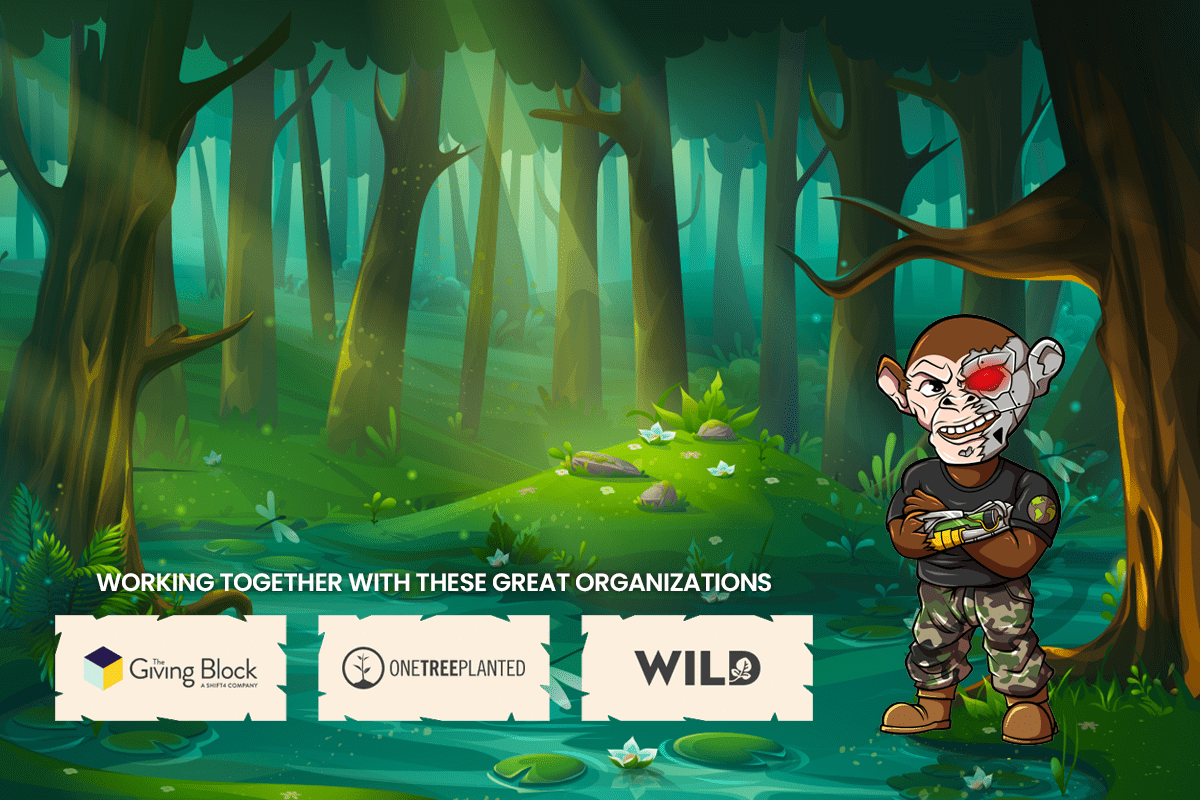 Chimpzee is on a mission to show how Web3 innovation can be used to make the world a better place.
Even during its fundraising stages, the project has managed to make notable contributions that have helped to save endangered elephants and black jaguars, save neglected animals in war-torn countries, and plant over 20,000 trees.
The meme coin projects let DeFi investors earn a passive income while doing their part to save animals and fight climate change at the same time.
Chimpzee is one of the only meme coins rooted in the real world, making an impact while still in the presale stages.
The project seeks to become a bright light in the crypto industry, which has typically been seen as a leech on society due to its prevalent scams.
It wants to disrupt how we contribute to charity through an ecosystem providing rewards and token pumps.
Three Routes to Passive Income

The ecosystem has three routes to passive income, which also help raise funds to make charitable contributions.
The first route is through the shop-to-earn Chimpzee store, which was recently launched.
CHIMPZEE WELCOMES EVERYONE TO BROWSE THROUGH THE NEW CHIMPZEE SHOP!https://t.co/Xj8U77NZYN

➡️This is Part 1 of our 2 part staged opening. In this first part you can browse Chimpzee gear in the shop and create an account. You will not be able to buy yet as we are still… pic.twitter.com/h9rHCv7f0c

— Official Chimpzee Project (@RealChimpzee) October 13, 2023
The Chimpzee store allows users to buy Chimpzee branded merchandise, representing the fight against climate change and animal extinction.
Profits made on the store are used to raise funds to make contributions, and users earn $CHMPZ rewards for their purchases.
The second route is through the trade-to-earn NFT Marketplace. Users earn a share of the trading fees generated on this marketplace, making it the first NFT marketplace to do so.
The third route is through the Zero Tolerance play-to-earn Chimpzee game, which provides rewards as players reach certain milestones.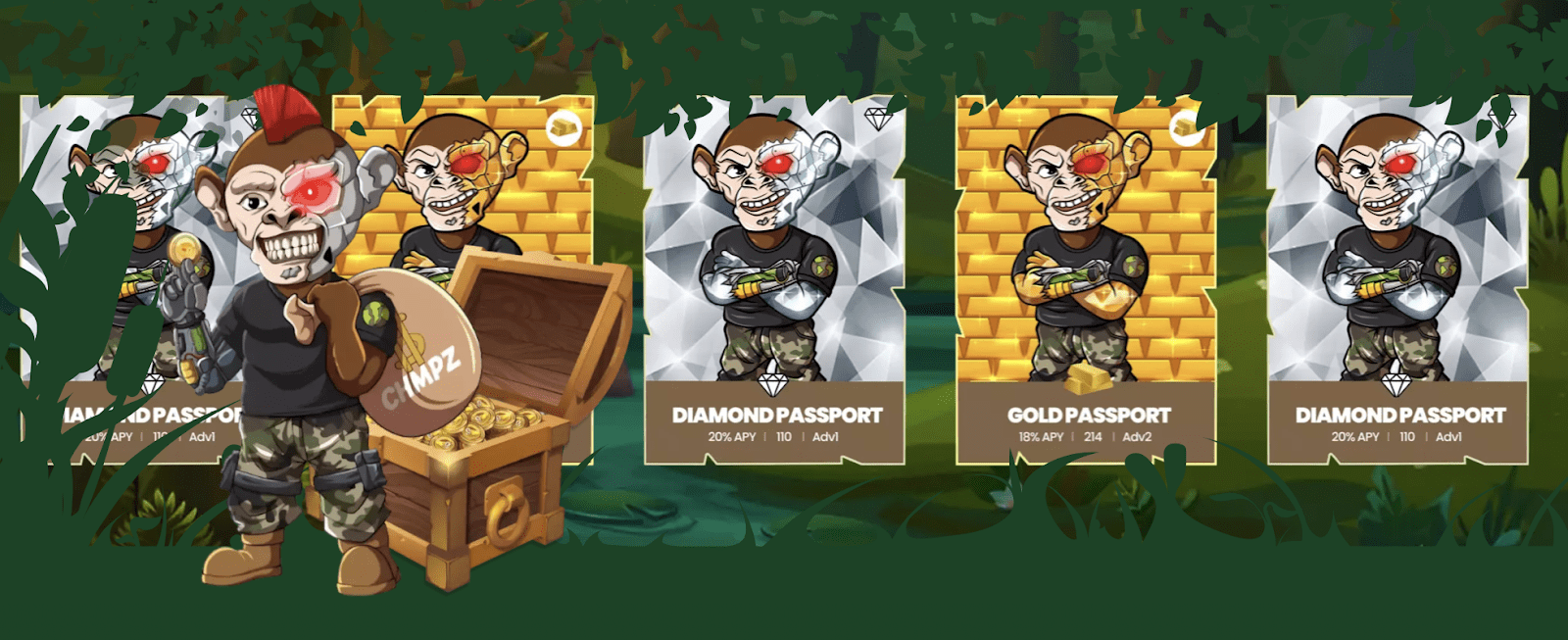 The Chimpzee NFT Passports tie the entire ecosystem together and are required to earn the most passive income in the ecosystem and provide a clear advantage to its holders..
The NFT Passports provide benefits such as higher rewards in the Chimpzee store, a greater slice of the trading fees generated on the NFT Marketplace, and increased earnings in the Chimpzee Zero Tolerance game.
NFT Passports will be made available for purchase and minting following the presale, and investors can use their $CHMPZ tokens to buy them.
All Action: Extraordinary Donations Already Made

Chimpzee isn't a project that's all talk, no action. Instead, it's all about action after making a string of notable donations to charity during its fundraising.
The best part about these donations is that they can be fully verified on-chain as they're made through The Giving Block – an organization that facilitates crypto donations to verified charities.
As a result, Chimpzee is a Web3 project that's completely transparent in its wholesome endeavors.
There's a long list of donations made by the project, which are all available to see on its donations page.
Notable donations include a $15,000 contribution to WILD Foundation to help save the remaining 150 desert-adapted elephants, helping the rangers continue to protect them from going to extinction;
Chimpzee Makes the News and Appears on CoinTelegraph!https://t.co/PpNr0ffR8s

— Official Chimpzee Project (@RealChimpzee) May 25, 2023
They also donated to Forgotten Animals to help neuter cats and dogs abandoned during the Ukraine war to help increase their chances of re-homing;
CHIMPZEE MAKES DONATION TO THE FORGETTON ANIMALS ORGANIZATION! 🥳

The Chimpzee Army has done it again and this time we have help fund the neutering of 250 cats or 180 dogs, abandoned during war in Ukraine, raising their chances of re-homing. 🐶🐱

The funding could also help… pic.twitter.com/VrNii47Hwl

— Official Chimpzee Project (@RealChimpzee) October 24, 2023
Furthermore, they've donated to Rainforest Rescue to protect 1,000 square meters of the Australian Rainforest;
CHIMPZEE MAKES DONATION TO RAINFOREST RESCUE TO HELP PROTECT 1000 SQ METERS OF THE AUSTRALIAN RAINFOREST! 👏

Rainforest Rescue put together this video to thank the Chimpzee Army for the donation and for helping to protect a part of their rainforest.

This is just another example… pic.twitter.com/C4nocmzVRc

— Official Chimpzee Project (@RealChimpzee) September 28, 2023
As you can see, Chimpzee is one of the only Web3 meme coins that's making a positive impact on the world.
Buy $CHMPZ and Win Up To $1,000,000 $CHMPZ

The presale is currently in its final stages, selling the token for $0.0014.
It's important to note that the presale uses a climbing pricing tier, meaning the cost of the token will increase to $0.00155 in the next stage.
Therefore, those positioned early will benefit the most from the lower entry prices.
Furthermore, Chimpzee is currently hosting an end-of-presale giveaway, allowing investors to win prizes.
Chimpzee End of Presale Giveaway 🥳

Are you ready for some exciting news? As we approach our 2 million softcap, we're thrilled to introduce our Chimpzee End of Presale Giveaway! Your chance to win a treasure trove of CHMPZ tokens is here, and it's as thrilling as it gets!🚀🔥… pic.twitter.com/B8HqUQxIRj

— Official Chimpzee Project (@RealChimpzee) November 1, 2023
One lucky investor who purchases more than $150 $CHMPZ will have a chance to win $500,000 $CHMPZ tokens for every $50,000 milestone.
In addition, the individual that purchases the highest amount of $CHMPZ before the next $50,000 milestone will win a whopping 1,000,000 $CHMPZ tokens.
The giveaway will end before the end of the presale.
Overall, Chimpzee is a breath of fresh air in the meme coin space that is riddled with meaningless projects.
Given the extraordinary backing received by the project, $CHMPZ is set for exceptional heights following its presale.
---