Best Сrypto to Buy and Invest
Disclosure: Crypto is a high-risk asset class. This article is provided for informational purposes and does not constitute investment advice. By using this website, you agree to our terms and conditions. We may utilise affiliate links within our content, and receive commission.
Disclaimer: The text below is an advertorial article that is not part of Cryptonews.com editorial content.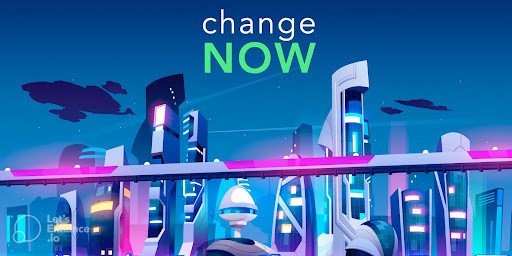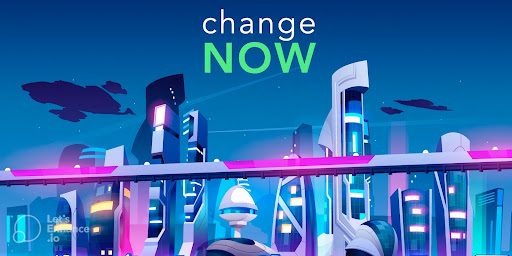 It's August 2022, and there are certain things you just cannot ignore anymore: life has changed, the economy is different, and money and investments are now not what they once were. Whether you've been wanting to get into crypto, trying to diversify your investments, or just meaning to update your knowledge, allow me to be your guide and get you there quickly!
What Are Cryptocurrencies – The Elevator Pitch
A cryptocurrency, in general terms, is virtual or digital money in the form of tokens or "coins". In addition to its use as digital currency, another main feature of crypto is its general cryptography, which allows it to process transactions in a secure way across decentralized systems, and also its commitment to decentralization, theoretically preventing sole individuals or companies from controlling the market. That aspect has caused some discussions in regards to government regulation, in some countries more seriously than in others.
And Where Do You Get That Crypto?
That's an amazing question with uncountable possible answers. While some prefer to use centralized exchanges, such as Binance (you have probably heard of it already), many believe that decentralized exchanges are better in terms of service, anonymity, fees, transaction speed, and in some cases also safety and even asset options. Those are the main reasons behind my particular choice, ChangeNOW. It is easy to use, makes my life simpler, and gives me access to all of the crypto mentioned here in this article and many more.
With that said, let's get to some of the best crypto to invest in as of July 2022, from the highest to lowest market cap!
Market cap: Around USD 437.41B
For those who like relative stability and rather see this as a long-term investment, Bitcoin is likely the best crypto to buy. Bitcoin is accepted by a myriad of businesses across the world, thus facilitating both accessibility and liquidity, and has a great return potential in contrast with its occasionally high volatility. Historically, Bitcoin has always come back stronger after price crashes, and its sheer resilience makes for a good enough reason to buy it.
Market cap: Around USD 195.36B
Like Bitcoin, Ethereum serves well as a long-term investment and is usually the first choice of many who seek to diversify their crypto assets. On top of that, if you are looking for functionality on top of simply a good investment, the Ethereum Network supports smart contracts, decentralized apps (dApps), NFTs, and many other projects involving tokenization. And the innovation doesn't stop there – the ETH 2.0 upgrade (transition to proof-of-stake) is on the way and might be the best reason to adopt the currency.
Market cap: Around USD 66.30B
Built on top of the Bitcoin blockchain, Tether is a cryptocurrency pegged to the value of the fiat currency USD, trading at around USD 1 per USDT for most of its existence. That makes the coin rather stable in comparison to others, going as far as being considered the most reliable crypto by many enthusiasts. The good, however, also comes with the bad, and Tether has been on the radar of some financial and government agencies for not being transparent concerning the transactions made in the blockchain.
Market cap: Around USD 54.56B
Similarly to Tether, USDC is a stablecoin backed by an existing fiat currency, in this case, also the U.S. dollar. Its main advantage is the fact that it enables people to buy and sell other cryptocurrencies without having to repeatedly interact with fiat currency in exchanges. The research director at Digital Asset Research, Marco Manoppo, believes that the ease and speed of transferability of USDC across geographical jurisdictions is one of the main advantages of crypto in comparison to traditional bank transfers.
Market cap: Around USD 46.50B
Created by one of the largest crypto exchanges, Binance, the BNB currency shares similarities with Ethereum in the sense that it is likewise used to fuel the Binance Smart Chain, a parallel chain mainly for smart contracts, dApps, and decentralized finance (DeFi) apps. The coin has seen some ups and downs since its inception, but it's never lost popularity, and with a burndown policy designed to guarantee growth and stability it is unlikely to lose any. It is, however, heavily centralized though its users seem to believe its low fees are enough to offset that disadvantage.
Market cap: Around USD 18.03B
Among the most affordable cryptocurrencies, XRP stands at a relative price of USD 0.373 with some non-insignificant daily variation. Ripple Labs, the company behind the technology upon which XRP is built, first envisioned the tech as a way to facilitate cross-border payments, making it easier, quicker, and more secure. Despite its centralized aspect, many market analysts are optimistic in regard to the future of the coin, with predictions surpassing the "thousands" in the span of 10 years. The low entry barrier does seem enticing if those predictions come to fruition.
Market cap: Around USD 17B
Regarded by many as the coin to buy in 2022, the coin that once reached its all-time high in September 2021 (USD 3,10), is now trading at USD 0.502 – with updates to the smart contract capabilities and promises of other updates on the horizon from Input Output Hong Kong (IOHK), the Cardano developers. These constant and continuous improvements may steer investors eager to buy the dip, thus increasing its market value. The Economic Times, judging from the historic rise of Cardano's prices, estimates that as soon as 2023 the coin could reach over USD 6, and double that amount in 2025.
Market cap: Around USD 14.34B
Solana, in many ways, already does some of what Ethereum is going after, it uses a combination of proof-of-history and proof-of-stake consensus for an improved scaling model. And improved it is, providing its users with exceptionally short processing and validating times in the execution of transactions, not to mention the low fees, typically of less than 1 cent. If you are riding the NFT/dApps bandwagon, you might also want to get into SOL and check the Solnart marketplace! On the downside, its network still presents some instability, which is something to keep an eye on going forward.
Market cap: Around USD 8.95B
To break the tone of this article we also present you the meme coin of 2021 that, to everyone's surprise, turned out to actually be more than an internet joke. DOGE has a niche investment use for those that look for something affordable and beginner-friendly. Unfortunately, its technical support is not well-regarded, despite its active community. While it makes fine for practice, its value is constantly fluctuating, making it quite hard to predict the market consistently.
Market cap: Around USD 9.17B
Polkadot (and DOT, its namesake crypto) aims to integrate various blockchains by creating a cryptocurrency network connecting these blockchains so they can work together. This integration may be game-changing in how cryptocurrencies are managed and has been responsible for impressive growth (from USD 2.58 to USD 8.07) since Polkadot's launch in September 2020. That, however, assumes that Polkadot can implement better security protocols to avoid hacking vulnerabilities previously exploited.
Market cap: Around USD 6.65B
Following the trend of affordable investments with a bright future, MATIC, comes at a low USD 0.894, with DigitalCoinPrice's conservative prediction that the coin might reach a high of USD 2.56 by 2030, while other more speculative and optimistic predictions claim it could reach USD 10.11 by the end of 2025. Due to its proof-of-stake architecture implementation, Polygon is often regarded as an "express train" that runs on the Ethereum network.
Market cap: Around USD 6.64B
Launched in 2020, Avalanche is the cryptocurrency native to the Avalanche blockchain. Just like Ethereum, Avalanche is best known as a blockchain platform that uses smart contracts, though it also supports varied applications. The main advantage of Avalanche is its emphasis on transaction processing speed and efficiency, with claims that the network can process more than 4,000 transactions every second.
Market cap: Around USD 1.67B
With our last three cryptos, we enter metaverse territory. SAND is the currency used by the play-to-earn game "The Sandbox", one of the largest metaverse based on the Ethereum blockchain. It allows people to own and create assets, play, build, share, and monetize their properties and in-game assets in the virtual world. For those fond of the idea, SAND provides users not only with a decent long-term investment option but also allows them to interact with the metaverse around them and cast votes on decisions made on the platform. Some generous predictions have SAND going from its current USD 1.31 price to something akin to USD 8 in the near future.
Market cap: Around USD 1.77B
As its predecessor, Decentraland is a metaverse project built on the Ethereum blockchain. Interacting with the world around you requires the MANA currency, currently costing just under a US dollar. Considering the game's recent popularity and presence in popular culture, it's reasonable to assume that before the end of the year we might see a spike in the price, though the gains will certainly be felt more strongly by 2030. If experts' predictions are correct, we might be before a four-digit spike.
Market cap: Around USD 1.54B
While (still) less of a metaverse project, the play-to-earn game Axie Infinity deals with the cryptocurrency AXS (Axie Infinity Shards). The holders of AXS are able to play, claim rewards if they stake their tokens, and participate in governance votes. Players are also able to earn the currency by playing various games within the Axie Infinity Universe. In contrast to MANA or SAND, AXS trades at about USD 17.60, though it is expected to fall a bit more in 2022 before having a price spike, which may help and incentivize new players to give the game a go. Considering the potential earnings one might have by simply spending time enjoying the game and selling their in-game assets, it might be worth checking it out!
Bottom Line
Dozens of new cryptocurrencies are born every day, and spreading your attention between each and all of them is a tough call, and would require not only a large investment budget but also a lot of time. To make your life easier we brought you some of our top crypto choices so far, choices backed by experts' opinions and a relative degree of stability and public confidence. Remember though, make your own research before investing in crypto, do it safely, and don't expect overnight returns! If you're also looking for a trusted wallet to keep your assets, my to-go option is NOW Wallet due to its simplicity and reliability, but you can't go wrong with Coinbase, Metamask, or Binance.
---