Best Cryptocurrencies to Buy Things With
Disclosure: Crypto is a high-risk asset class. This article is provided for informational purposes and does not constitute investment advice. By using this website, you agree to our terms and conditions. We may utilise affiliate links within our content, and receive commission.
Disclaimer: The text below is a sponsored article that was not written by Cryptonews.com journalists.
_________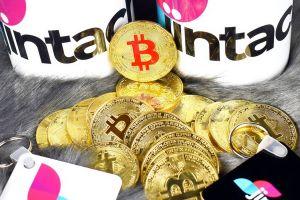 Cryptocurrencies have been all over the news lately. This is largely due to their wild price fluctuations. However, what seems to be forgotten amongst all the talk of all-time highs and 60% corrections is that you can actually use them to buy things with. You know, like a currency? Every year the list of retailers prepared to accept payment in some form of cryptocurrency is expanding too.
Today, you can most things using digital currency. Some stores exclusively accept Bitcoin, others favour quicker solutions with lower fees. However, with recent upgrades to the Bitcoin protocol such as Segwit and the forthcoming Lightning Network, the fees and transaction times of the original cryptocurrency should come in line with some of the more modern offerings in the space. Offerings that don't quite have the same historical pedigree or immaculate conception of Bitcoin.
Ultimately, the best cryptocurrency to buy something with is going to depend on both the buyer and seller. Which digital currency will the vendor accept? Which crypto does the buyer want to exchange for the goods and services offered. Then come additional factors such as privacy, transaction cost, and time.
What do you want to buy?
Small Purchases
Certain cryptocurrencies lend themselves well to smaller purchases. The likes of Litecoin and Dash can process many more transactions per second than Bitcoin can manage. Thus, the fees required for the network participants to acknowledge and validate a transaction on these blockchains are much lower. It can cost less than a cent to make transactions using these blockchains, however, their security is neither as battle tested, or robust as Bitcoin's. It might make sense to pay for a $10 gift card from eGifter with LTC or DASH but for a much larger purchase, waiting a little longer for that additional security isn't too big of a deal.
Some websites, like Overstock.com have been particularly progressive when it comes to cryptocurrency payments. They were some of the first to accept payments in digital currency for their products. They sell mostly homeware and began accepting Bitcoin back in January 2014. They later expanded to include Ether, Litecoin, Dash, Monero, and Bitcoin Cash as payment options.
Real Estate
There have been several examples of people selling real estate for cryptocurrency across the globe. They've mostly been handled using the original blockchain-based digital currency, Bitcoin. Whether it was the modest Grimsby terraced property, or the Moscow mega-mansion, the owners of these homes would happily be compensated in cryptocurrency rather than their national currencies.
Then there was the example co-founder of TechCrunch, Michael Arrington. He bought a house without legal arbitration using the Ethereum blockchain. This is surely a taste of how such transactions will occur in the future sans expensive middlemen. The payment was also made using Ethereum's native cryptocurrency, Ether.
Illegal Goods
Some cryptocurrencies have been developed to be completely anonymous. Bitcoin used to be touted as such but in reality, thanks to the numerous official on and off ramps, it's incredibly easy to see a single Bitcoin's route around the network. It's possible with a little detective work to pinpoint identities to wallets and as such, for illegal purposes, other coins are now favoured. Of these, the current darknet favourite is known as Monero. By omitting certain data from transactions, it's impossible to see where funds have been sent using Monero. This has made it not only well-suited to darknet drug dealing but also as a means for circumventing international sanctions imposed on rogue States such as North Korea.
Gambling
Any number of cryptocurrencies are now being accepted at the various cryptocurrency casinos across the internet. These include Bitcoin, Bitcoin Cash, Ethereum, Litecoin, Dash, Monero, DOGE and others. The length of time you're prepared to wait for a transaction to confirm will be the main determining factor on which you choose to use. It's worth noting that many of the welcome bonuses at cryptocurrency casinos seem to favour Bitcoin. If you work out how big each bonus is in a common currency, you'll find sometimes large disparities between the amounts. You can take a look at plenty of cryptocurrency casino reviews over at NoDeposit365.
Those living in oppressive States where online gambling is illegal, could use a privacy-focused coin like Monero to circumvent the legislation of their country. Using a VPN or encrypted browser, and an untraceable currency could allow those restricted from playing games of chance online to partake in the pastime.
Travel
You can use cryptocurrency to pay for some aspects of travel too. The giants that are Expedia began accepting Bitcoin for hotel bookings back in 2014. They've yet to expand the initiative to other services they provide but being trendsetters in this regard, it will probably not be long before they start accepting other large cryptocurrencies too. Another option to book a hotel room using Bitcoin is to use Hotels.com in combination with Gyft.com. They work like eGifter and can be used at around 150,000 hotels on the travel website.
There are a few airlines that accept cryptocurrency payments too. Destinia.com, CheapAir.com, and AirBaltic are amongst the largest of them.
These are just are few of the many options available for people looking to actually spend their cryptocurrencies. Ultimately, the best cryptocurrency to make a purchase with is going to depend on a myriad of factors. It's no good arguing that Litecoin or Dash are superior to Bitcoin for commerce if you can't find of a seller of the required item that accepts either of those currencies. Likewise, Monero might be well-suited to illegal purposes but would you bother trading Bitcoin you had sitting in a wallet to a privacy-focused coin if you just wanted to buy an eGifter voucher for a friend's birthday?
As the cryptocurrency space becomes more developed, it's likely that a firm favourite will emerge from the often-confusing selection of digital coins we have at present. Or, perhaps a new currency will emerge as the most practical for commercial purposes, rendering many of the digital currencies we have today useless. Only time and the market will tell in this rapidly expanding financial technology sector.
{no_ads}
---