Best Crypto to Buy Now 24 May – Kava, AiDoge, Render, ecoterra, Toncoin, yPredict, DeeLance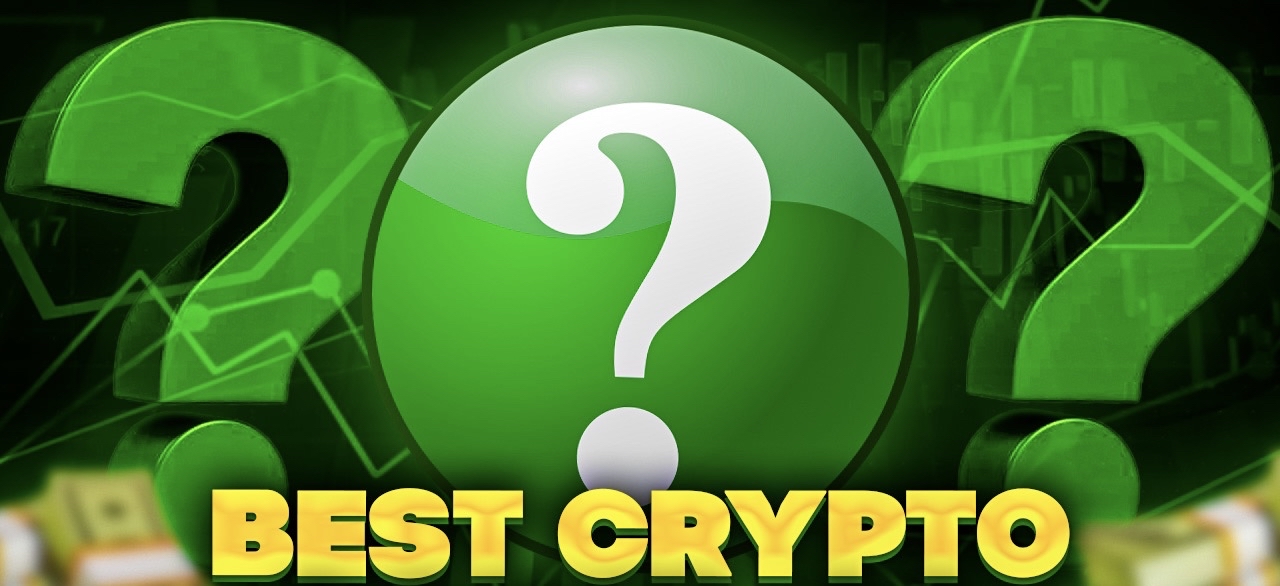 The minutes from the Federal Reserve's early May meeting reveal a lack of consensus regarding future interest rate changes, bringing an air of uncertainty to markets today.
Officials expressed indecision about whether to continue raising rates or maintain the status quo.
In light of this uncertain macroeconomic backdrop, what are the best cryptos to buy now?
The minutes suggest that Fed officials are worried that increasing interest rates and tightening monetary policy could slow economic growth, meaning the Fed may stop raising rates soon. According to reports from the meeting, officials discussed whether more rate hikes were needed but reached no firm conclusion.
Although the reports are released weeks after the meeting, they offer important clues about officials' views and the potential direction of monetary policy.
The reports from the May meeting are particularly informative because the future path of monetary policy is unclear. They show that members disagreed on whether to raise interest rates again or keep them unchanged at their mid-June meeting.
Discussions at the meeting revealed the extent of disagreements. Some officials said rising inflation would probably warrant more rate increases, but several others did not think tighter monetary policy was necessary.
On balance, officials agreed to closely monitor economic data and keep their options open before the next meeting on June 13-14.
Some officials stressed that a change in the Fed's policy outlook should not signal an end to rate hikes this year or a bias toward cuts.
Officials have repeatedly said they do not expect to cut the federal funds rate this year and instead expect to leave the rate unchanged once it reaches an appropriately restrictive level.
This view contrasts with investors' widespread expectation of at least a quarter-point rate cut by year-end.
The reports led traders to estimate a 70.5% chance the Fed would keep rates steady at its June meeting, according to the CME FedWatch Tool.
The reports also show that the Fed staff forecast a mild recession later this year, mainly due to expected tighter bank lending standards and already restrictive financial conditions.
Staff first forecast a recession after Silicon Valley Bank and Signature Bank failed in March. They envision a moderately paced recovery from the recession.
This prediction did not deter officials from unanimously voting in May to raise the federal funds rate a quarter point, to a range of 5-5.25%.
Officials seemed somewhat less pessimistic about economic prospects but recognized tighter credit conditions could curb activity, though the effects remained unsure.
The release of the minutes has resulted in a downturn in the cryptocurrency market, with the total market cap experiencing a 2.98% decline as of today.
Bitcoin has also faced a setback, registering a loss of 3.30% so far today and currently trading at $26,323.
In the face of numerous hurdles, the cryptocurrency market continues to present investors with potential opportunities for growth.
KAVA, AI, RNDR, ECOTERRA, TON, YPRED, and DLANCE are some of the best cryptos to buy now as they possess strong fundamentals and/or show favorable technical analysis.
Kava (KAVA)
After setting a new YTD high at $1.55 yesterday, KAVA appears to have entered overbought territory according to the RSI indicator.
Today, KAVA is pulling back from those highs, currently trading at $1.113, down 5.76% from yesterday's close.
Looking at the EMAs, the 20-day EMA sits at $0.97, the 50-day EMA is at $0.909, and the 100-day EMA is at $0.907.
With the current price above all the key EMAs, this indicates an uptrend is intact in the short to medium term.
However, the MACD histogram has decreased to 0.024, down from 0.026 yesterday, signaling some loss of momentum in the rally.
For the bulls, the immediate resistance level to watch is the Fib 0.618 retracement level at $1.147.
If the price can break past this resistance decisively, it may test the recent high at $1.55.
On the other hand, for the bears, there are some key potential support areas to monitor, including the horizontal support zone between $1.036 to $1.073 which coincides with the Fib 0.786 level at $1.038.
While the uptrend remains intact, KAVA appears to be taking a breather today after strong gains yesterday.
Both bulls and bears should keep a close watch on the key resistance and support levels mentioned for signs of the next directional move.
The technical indicators point to some short-term weakening momentum, so further retracement could be possible before the next leg up.
Unlocking the Power of Memes: AiDoge's Unique Meme-to-Earn Ecosystem
With over $13.2 million raised so far, AiDoge is causing excitement in the cryptocurrency community as it draws nearer to selling out its presale.
The project's integration of AI and meme coin features has generated significant interest among crypto enthusiasts and sets it apart from other projects in the meme coin space.
The mechanism of AiDoge is straightforward yet intriguing. As an AI meme coin, it introduces a novel meme-to-earn (M2E) ecosystem that invites everyone to participate in meme creation, powered by state-of-the-art AI technology.
The platform will reward meme creators with $AI tokens, enhancing the concept of meme creation as a potential income stream.
The $AI token also holds a significant role in the AiDoge ecosystem. Aside from earning rewards, users can purchase credits to generate memes, and the token is also usable for staking purposes, offering additional benefits to users.
The introduction of a low-fee layer-2 solution, Arbitrum, adds to the appeal, enabling faster transactions at reduced costs.
While the comparison to notable meme coins such as Dogecoin and Shiba Inu might be inevitable, AiDoge.com emphasizes utility; this is a departure from the typical narrative of meme coins.
As a result, it could potentially exhibit strong growth opportunities. The rise of AiDoge.com echoes the sentiment of diversification among crypto investors, who eagerly search for the next promising project to add to their portfolios.
Meme coins are commonly linked with speculation, but AiDoge.com is changing that perception by introducing a new approach that values community and engagement.
As the first and only M2E coin in existence, AiDoge has the potential to make a significant impact in the cryptocurrency market, proving that memes can possess more significance than just being a source of amusement.
Render Token (RNDR)
The Render Token (RNDR) experienced substantial growth yesterday, surging by an impressive 10.97%.
This rally not only propelled RNDR to rebound from the Fib 0.618 level but also enabled it to successfully break out from the Fib 0.786 level at the same time.
However, RNDR has given up much of those gains today, currently down 9.26% to $2.469, just above the key Fib 0.618 support at $2.449.
Looking at the EMAs, the 20-day EMA is at $2.214, the 50-day EMA is at $1.977, and the 100-day EMA is at $1.707.
With the price well above all the major EMAs, the medium-term trend remains bullish.
However, the MACD histogram has decreased to 0.054 from 0.065 yesterday, indicating a slowing upside momentum.
On the bullish side, if RNDR can hold above the Fib 0.618 support at $2.449, the next resistance level to watch is the Fib 0.786 level at $2.672.
Breaking past this level could see RNDR retesting yesterday's highs. On the other hand, failure to hold the $2.449 support may see RNDR dropping to test the 20-day EMA at $2.214.
While the medium-term uptrend remains intact, RNDR appears to be facing profit-taking today after yesterday's strong rally. The technical indicators show slowing momentum, so caution is warranted.
Overall, RNDR remains in a bullish configuration above the key EMAs but may consolidate at these levels before attempting to move higher.
Go Green and Profit ; ecoterra Is One of the Best Cryptos to Buy Now
ecoterra, the cutting-edge web3 app that incentivizes recycling and sustainability, has surpassed $4.26 million in its presale, with investors buying more than 60% of the available tokens in just seven weeks.
With the use of blockchain technology, Ecoterra is making a significant contribution to the fight against climate change.
The app will motivate people to recycle and take other environmentally friendly "impact actions" by providing cryptocurrency rewards.
Environmentally-conscious investors can buy ecoterra tokens using Ether, Tether, or fiat currency.
After the presale concludes, ecoterra tokens will be listed on exchanges with an initial price of $0.01, significantly higher than current prices.
At the heart of the ecoterra platform is the Recycle2Earn app, which will provide access to recycled materials and carbon offset markets as well as an impact profile.
The app balances money coming in from corporate fees and package purchases with money paid out to users as rewards. This system encourages recycling in a unique and creative way.
ecoterra will also give companies a new approach to enhance recycling in an authentic way through a recycled materials marketplace.
ecoterra's presale is a significant milestone in the movement towards economic growth that is environmentally conscious.
It provides a rare opportunity for investors to be part of a project that offers financial benefits while contributing to the fight against climate change.
Toncoin (TON)
After experiencing a strong 9.57% gain yesterday and convincingly breaking above the Fib retracement levels of 0.236 and 0.382, Toncoin is facing selling pressures today that has caused the price to drop 3% so far.
TON has attempted to break above the key horizontal resistance range of $2.049 to $2.086, which is also in confluence with the 50-day EMA.
However, TON faced rejections from this level, indicating that the bulls are losing control and momentum.
Looking at the technical indicators, the RSI has also declined from yesterday's 51.71 to 46.69 today. This shows that the recent price increase is losing steam.
The MACD histogram has also decreased from 0.007 to 0.0011, reflecting the slowing down of the short-term momentum.
With TON currently trading at $1.965, it needs to hold above the immediate support at the Fib 0.236 level of $1.914 to prevent further downside.
While TON seemed to be prepared to continue its upward trend after yesterday's significant gain, the cryptocurrency has failed today to break through the major resistance region, as demonstrated by price rejection and deteriorating technical indicators.
For the short-term, TON needs to hold above $1.914 support and reclaim back above $2 to turn bullish again.
If $1.914 is broken, it can trigger further selling that sees TON dropping to the previous support range of $1.8 to $1.83.
Traders and investors should closely monitor TON's price action at current levels to determine the next directional bias.
yPredict Raises $1.68 Million in Presale for AI-Powered Crypto Trading Platform
With its advanced AI technology at the helm of its cryptocurrency trading and market intelligence platform, yPredict has showcased its prowess by raising an impressive $1.68 million in its presale campaign.
The funds raised are to support the early development of its pioneering institutional-grade, AI-powered crypto price prediction system, touted as a game-changer for the trading industry.
Despite entering its sixth presale stage, where the token price has increased from $0.07 to $0.09, there's still an exciting upside for new investors.
Once listed across major cryptocurrency exchanges, the YPRED token price will reach $0.12, representing potential gains for presale investors.
With the presale quickly selling out and a hard cap of $6.5 million, potential investors need to act swiftly.
Analysts predict a bright future for yPredict and its $YPRED token as AI technology continues to gain traction in trading circles.
By leveraging its powerful AI technology to provide signals, pattern recognition, and social/news sentiment features, yPredict is set to bring a new level of sophistication to trading.
Additionally, expert developers can potentially earn passive income by offering their model predictions or data research as trading signals to other users for a subscription fee.
The $YPRED token, based on the Polygon blockchain, acts as the native token of yPredict's trading platform, providing fast transactions and low gas fees.
Token holders gain access to premium features, enjoy monthly rewards from staking, and benefit from a passive income stream.
With the platform expected to launch fully by the end of 2023, investors are encouraged to secure $YPRED tokens while they are still offered at a discount. Investors can purchase $YPRED with ETH, MATIC, and BNB.
DeeLance: One of the Best Crypto to Buy Now for Freelancers
DeeLance, a cutting-edge web3 platform for freelancers, has achieved a new funding milestone by raising over $1 million so far in its presale of $DLANCE crypto token.
The platform will leverage blockchain's decentralization and transparency, attracting investors who recognize its potential to transform the remote freelance industry.
DeeLance is changing the game for remote work by empowering freelancers and clients with low fees, unparalleled security, and a transparent work ownership transfer system.
By leveraging blockchain technology, DeeLance's web3 freelancing platform is reshaping the industry by addressing long-standing issues and putting power back into the hands of freelancers and clients.
Investors with a keen interest in $DLANCE tokens need to act swiftly, as an imminent price increase will happen once the presale crosses the $1.2 million threshold, pushing the token price from $0.033 to $0.038.
Considering the brisk pace at which the tokens are being scooped up, this marker may be achieved soon.
DeeLance is developing a metaverse that will combine cryptocurrency and NFT technologies to create a unique metaverse for remote working and the $761 billion-dollar recruitment sector.
Tokenizing freelance work products into NFTs is a key principle of DeeLance's approach, enabling freelancers to retain ownership of their work and facilitating secure and reliable transfer of work ownership.
This approach effectively addresses longstanding issues such as copyright infringement and payment fraud, bringing unrivaled security and confidence to all involved parties.
DeeLance, unlike some existing freelancing platforms, promises to be easily accessible and offers remarkably low fees.
The sign-up process is straightforward with no need for browser plugins, third-party apps, or credit card information.
Swift transactions are made possible through the use of blockchain technology, providing transparency and security. Payments are also safeguarded by an escrow system and smart contracts.
Putting freelancers first, DeeLance is changing the game. The future of freelancing is bright as DeeLance brings freelancers and clients a platform for the 21st century.
---