Bermuda and Stablehouse Join Forces To Launch New Stablecoin
The government of Bermuda has teamed up with stablecoin platform Stablehouse to launch a test pilot program for a stablecoin, which the territory calls a digital stimulus token, allowing purchases of food and other essential products, as well as services from participating merchants and retailers. Local authorities hope the initiative could help remove some of the challenges and costs associated with local payment options.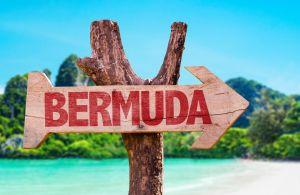 The offered token is based on Blockstream's Liquid blockchain protocol, making it suitable for low-value retail transactions, Bermuda's government said in an emailed statement. Initial testing is carried out through Blockstream's open-source Greenwallet app, paired with a point-of-sale terminal supplied by Stablehouse.
"The token will also be available via Stablehouse's open-source payments app, which is anticipated to launch in the coming months. Given the choice of an open public protocol as the foundation for the token, any liquid compatible software or wallet could also be used," Stablehouse said in the statement.
The project has been in development since late 2019 as part of Bermuda's wider initiative to facilitate the adoption of cryptocurrencies on the islands, but its implementation was accelerated by the coronavirus pandemic, the statement said.
"On successful completion of the private beta pilot, additional phases are being proposed in collaboration with the Bermuda Economic Development Corporation for a wider public roll out with select merchants in Bermuda's Economic Empowerment Zones," according to Stablehouse.
The latest development comes as many governments are increasing their regulatory scrutiny of stablecoins after the Financial Action Task Force (FATF) said that the coins should comply with relevant standards to prevent money laundering and terrorist financing. A surge in regulatory oversight would force stablecoin issuers, but also exchanges and over-the-counter (OTC) desks, to implement know-your-customer (KYC) measures in a bid to ensure compliance, potentially undermining the sector's growth.
One month before the FATF's report, a group of top Chinese political advisers proposed to launch a regional stablecoin to be backed by four major Asian currencies, namely the Chinese yuan, Japanese yen, Korean won, and Hong Kong dollar. The initiative was submitted to Chinese lawmakers during the Two Sessions, China's key-level annual political gathering.
Stablehouse brands itself as a clearinghouse for stablecoins. The company was established in Bermuda in 2019 as a joint venture by digital asset trading firm XBTO International, XBTO Ventures, and Phil Potter, the former Chief Strategy Officer at Bitfinex and Co-founder of tether (USDT).
Bermuda is a self-governing British Overseas Territory in the North Atlantic Ocean, which comprises 181 islands, and with the population of roughly 70,000 people.
---