Belarus Bank Offers BTC-Dollar Trading, Ukraine 'to Legalize Crypto'?
Minsk Transit Bank (MTBank), a Belarus commercial bank, will begin offering a tool that allows its customers to trade Bitcoin against the US dollar.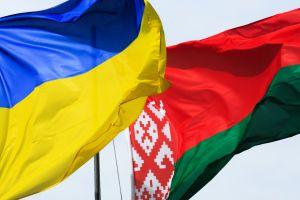 MTBank says, per a statement, trading will be enabled via its MTBankFX foreign exchange platform, and claims users will be able to avoid having to pay taxes on their earnings until 2019.
The country has recently legalized cryptocurrencies and initial coin offerings (ICOs), andis attempting to turn itself into the CIS region's capital of blockchain technology and cryptocurrency.
In neighboring Ukraine, meanwhile, the head of government's securities commission this week called for cryptocurrencies to be legalized, as international securities chiefs debate the status of crypto in Budapest.
The International Organization of Securities Commissions met this week in the Hungarian capital, with cryptocurrencies high on the agenda.
In a Facebook post, Timur Khromaev, the chairman of Ukraine's National Securities and Stock Market Commission, and the head of the Committee on Development Strategy and Economic Analysis of Stock Markets, said he and his international counterparts had been discussing "cryptocurrencies and ICOs," with "several conclusions already being drawn."
"We have passed the point of no return. Cryptocurrencies' status […] must be adopted by the law and standardized by [Ukrainian] financial regulators," Khromaev wrote, noting that he now intends to raise the matter with the central bank's Financial Stability Council.
Khromaev also stated, "International standards are still a way off, so cryptocurrency rules and regulations need to first be developed at the national level."
---