Beauty and the Blockchain: 5 Beauty Influencers and Brands Endorsing Crypto - How Crypto is Changing the Face of the Cosmetics Industry
Disclaimer: The text below is a press release that is not part of Cryptonews.com editorial content.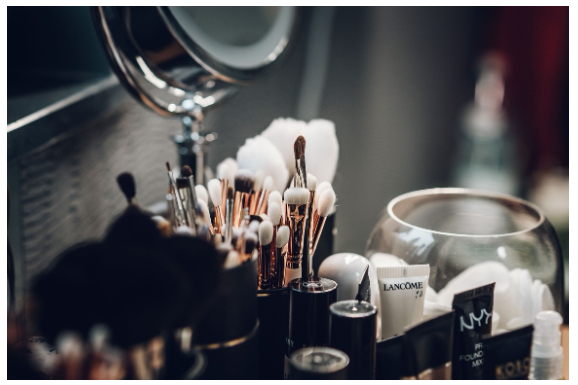 A new trend has emerged in the beauty industry - beauty influencers and brands have begun endorsing cryptocurrencies and NFTs to their audience.
You are probably thinking that the beauty and blockchain industry make for a very strange partnership, but that is not actually the case.
Despite strides towards inclusivity in recent years, the beauty industry is still largely dominated by women.
Most influencers are endorsing crypto to encourage their female followers to become financially independent. Brands, on the other hand, are using beauty NFTs to connect better with their customers.
Let us look at 5 of the top beauty influencers and brands endorsing crypto and NFTs.
1. Michelle Phan - 8.71 million YouTube Subscribers
Michelle Phan, the founder of EM Cosmetics, and the co-founder of Ipsy, a beauty subscription box business, is an American beauty vlogger, and one of the first people to make a career out of being an "online beauty guru," shaking up the industry.
Her makeup tutorials led her to becoming the first woman ever to gain more than a million followers on YouTube.
When the COVID-led economic downturn hit globally, Phan used this chance to begin promoting educational content about Bitcoin in a bid to make crypto more mainstream.
According to her, "this was the perfect time to let Bitcoin shine." Her end goal was to educate her followers about things other than makeup and skincare and help them "protect their purchasing power."
2. Ann McFerran - 72.8k Instagram Followers
Ann McFerran made her fortune by founding Glamnetic, a company that sold easy-to-apply magnetic lashes.
She started the cosmetics company at the age of 27 to make it easy for everyone to wear lashes and help them feel more confident about themselves. Within a year, Glamnetic turned into a huge success.
While working on Glamnetic, McFerran was also dabbling in day trading cryptocurrency on the side. After launching her business, she noticed how the world of crypto was still a "boys' club."
To encourage more women to get involved in it, she began posting infographics and free resources about crypto on her social media accounts.
Additionally, to make crypto more mainstream, Glamnetic also became one of the first beauty brands to accept payment in Bitcoin, Dogecoin, and Ethereum facilitated by BitPay.
3. Huda Kattan - 4.13m YouTube Subscribers
Huda Kattan is a beauty vlogger and the founder of Huda Beauty, the world-famous cosmetics line that began its journey as a beauty blog.
Kattan used to work as a makeup artist, but she was not really satisfied with the quality of the products, so she started her own product line. On her YouTube video, she posts beauty tutorials and DIYs.
She stumbled into the world of NFTs because of her husband, Chris Goncalo, who began collecting NFTs.
He gifted Kattan an NFT (her very first) from the World of Women collection, and she was sold. She saw herself in the woman featured on the digital artwork, and that is where her love for NFTs began.
Kattan also became a prominent collector of the digital artworks, and currently has over 270 NFTs. She and Goncalo also invested in some NFT real estate in The Sandbox.
In NFTs, Kattan saw an opportunity for women to stop relying on their husbands and become financially independent.
So, she began promoting these digital artworks by posting videos on YouTube and Instagram. She even changed her profile pictures on her social media accounts to the NFTs she collected to pique people's curiosities.
4. E.l.f. Cosmetics - 6.3m Instagram Followers
E.l.f. Cosmetics is a beauty and skincare brand that sells affordable products. Their goal is to make beauty accessible to everyone.
All their products are cruelty- and paraben-free, and are completely vegan, so that their customers not only look good, but feel good, too.
The brand entered the blockchain space in 2021 with a collection of three affordable NFTs. Gayitri Budhraja, the Chief Brand Officer at E.l.f. Cosmetics touted the reason as being "a new way for super fans to be a part of the brands that they love."
As part of this #CryptoCosmetics project, the brand took three of their best products, dipped them in digital gold, and turned them into NFTs.
The digital art pieces were sold on the Bitski platform, chosen because of its commitment to being inclusive as well as accessible.
Additionally, to stay true to their mission of being cruelty-free, E.l.f. cosmetics also partnered up with Aerial for this project- a sustainability platform that tracks the emissions created by NFTs and helps users offset them, turning the digital artworks carbon negative.
The brand created only three NFTs of each product, and they were priced very accessibly. Here is what they are:
Golden Poreless Putty Primer Dime: $9
1600 Hour Golden Camo Concealer: $6
Golden Ride or Die Lip Balm: $5
The goal of the brand was to build a better relationship with their users by making NFTs accessible to all. But they also wanted the digitally minted artworks to remain a collectible, which is why they produced only three of each.
5. NARS Cosmetics - 9.3m Instagram Followers
NARS Cosmetics is a beauty brand that sells timeless cosmetics designed to help people feel beautiful by expressing who they really are on the inside.
It was founded by Francois Nars, a makeup artist, way back in 1994. He wanted to create an eclectic collection of beauty products that crossed all the existing boundaries. Since then, NARS cosmetics has become a well-known brand loved by many around the world.
In 2021, the brand entered the world of digital art with a collection of NFTs that were designed based on its famous and iconic Orgasm makeup collection.
Three female artists, each of them from different backgrounds (Nina Kraviz, a DJ and a music producer, Azede Jean-Pierre, a fashion designer, and Sara Shakeel, a collage and crystal artist) were commissioned to create the NFTs, which were then sold on the Truesy platform. These were released on July 31, during World Orgasm Day.
Out of the three digital artworks, the one designed by Sara Shakeel was offered for free to make NFTs more accessible and make non-crypto enthusiasts interested in them.
The one designed by Jean-Pierre was priced at $50, and included complementary limited-edition products from the Orgasm collection.
The third NFT, designed by Kraviz, was the most expensive one with a price tag of $500. Only three of the third NFT were minted and they sold out within minutes! This NFT also included a bundle of free products.
The merging of the beauty and blockchain industry is making cryptocurrencies and NFTs widely recognizable, allowing more people to invest in them.
---