Is the Bear Market Back? 3 Crypto Crash Coins to Buy in the Dip
The financial sector's ongoing banking crises and recent interest rate hikes by the Federal Reserve have investors on edge.
Treasury Secretary Janet Yellen's forecast of a potential recession in the near future has added to the unease.
This bleak feeling has also permeated the crypto industry, which has seen a slump of 0.01% in the last day along with many crypto assets. Investors seeking investment alternatives can buy the crypto assets that have lost their gains at the current low price.
In this article, we have selected 3 crypto crash coins to buy in the dip for gains when the market rallies.
Ecoterra (ECOTERRA)
Ecoterra is a ground-breaking "Recycle2Earn" initiative that lets people and companies get paid for recycling.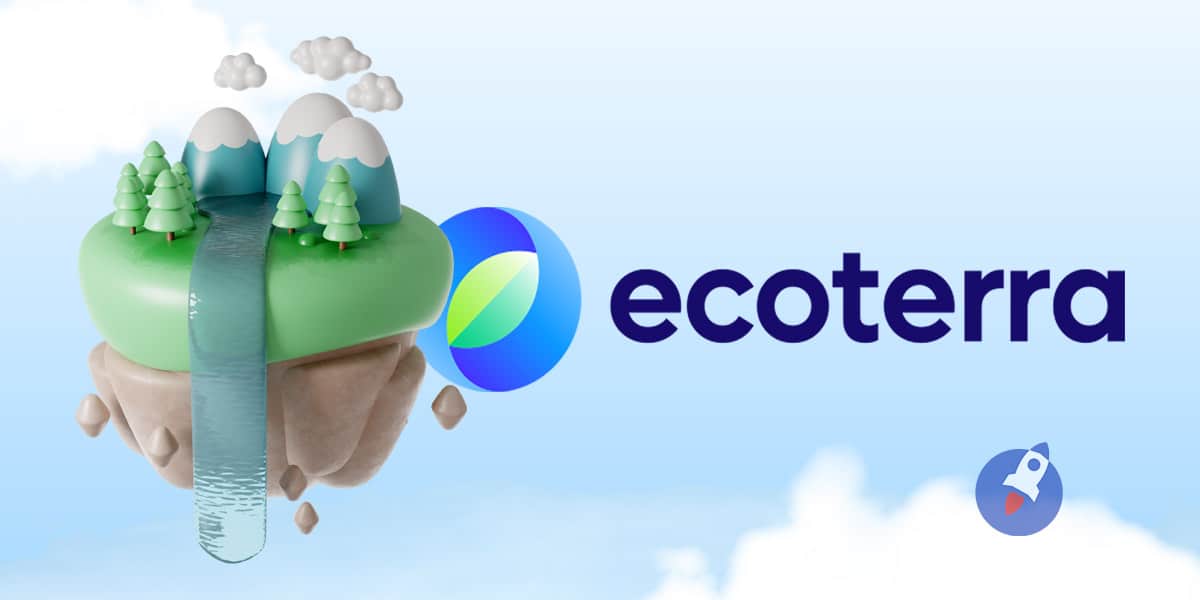 The Ecoterra ecosystem also offers a marketplace for carbon offsets, a marketplace for recycled materials, and a trackable impact profile, making it a genuine "all-in-one" setting that fosters collaboration.
As the effects of global climate change intensify, companies and people are becoming more involved in efforts to safeguard the environment, and recycling is a crucial part of these efforts.
However, the vast majority of individuals lack the skills or the will to recycle effectively.
Therefore, Ecoterra seeks to not only inform the public about the importance of recycling but also encourage it with the help of the ground-breaking Recycle-to-Earn system.
The ecoterra project makes use of the Ethereum blockchain's strength to securely and openly promote the Recycle2Earn mechanism to the general public.
To start earning Ecoterra tokens, simply scan the barcode of the product, find a retailer with a reverse vending machine (RVM), and start recycling.
Users will receive a specific quantity of ecoterra tokens after scanning the RVM's receipt for each item recycled which can be staked, or donated to environmental causes like beach cleaning
In the coming decades, emerging green Web3 initiatives like Ecoterra are anticipated to play an increasingly significant role in international efforts to combat climate change.
The ECOTERRA token, utilized for reward distribution, staking, and many other things, is at the center of the project.
The presale for the green Recycle-to-Earn (R2E) cryptocurrency initiative is soaring, with sales of $ECOTERRA token exceeding $3.6 million in its ongoing presale program.
The Ecoterra token is currently selling for $0.00775. However, the price will rise by 10%, from the current $0.0085, once the next presale stage starts.
Investors who purchase $ECOTERRA now will sit on paper gains of almost 30% since it will debut on CEX and DEXs for $0.01.
yPredict (YPRED)
yPredict is a cutting-edge cryptocurrency trading and research platform being developed to give investors and traders access to a number of AI-powered signals, breakouts, pattern recognition, and sentiment analysis capabilities.
The platform's technology uses modern prediction models and data insights developed by the top 1% of quants and AI developers.
The presale of the token is booming, raising over $1 millionin just a few weeks as investors rush to secure it before an anticipated 40% price hike.
The $YPRED token that powers the "All-in-One" AI ecosystem is currently selling for $0.07 per token. However, the token will increase to $0.09 in stage 6 and will list for $0.12 later this year.
As more traders and investors turn to AI technology for assistance in the coming quarters and years, cryptocurrency analysts predict big things for the yPredict platform and its $YPRED coin.
The platform ecosystem's key benefits are based around addressing the challenge of outpacing algorithmic trading, which has taken over the majority of financial asset classes' marketplaces.
Aside from that, through the yPredict markets, AI-machine developers can sell the predictive models that they have created.
The $YPRED token will act as a source of passive income for machine learning engineers and data scientists, adding another value use case to the token's core functionality.
Furthermore, the recent unveiling of a new ambassador program and collaboration has significantly boosted the viability of yPredict's viral cryptocurrency presale.
Additionally, yPredict collaborated with ShubPy, a business renowned for its expertise in offering scalable solutions, to strengthen the project's AI-powered service.
Launchpad XYZ ($LPX)
Regular individuals find Web3 intimidating, but they're not alone. Similar, if not more so, entrance barriers also exist for businesses that might be interested in entering the market.
Launchpad ($LPX), dubbed the "New Home of Web3," is building the most user-friendly gateway into the world of Web3 decentralized goods and services.
The project's presale for its $LPX token has kicked off with a bang, raising over $394,000 in just a few weeks after it launched.
Interested investors can buy the $LPX token for $0.035 at the time of writing. However, once stage one ends, the price will increase to $0.0445.
While there are several platforms claiming to provide access to Web3 services or experiences, most are merely incomplete solutions.
This is because none aspires to serve as a gateway for all of the potential benefits of the Web3 ecosystem, hence creating a space for Launchpad (LPX).
Launchpad aims to empower everyone's participation by eliminating as much friction as possible while serving as the central hub for people to find platforms and products that are relevant to their interests.
The platform also offers a Launchpad Web3 wallet, which serves as the heart of the ecosystem. Users only have to provide a phone number or email to start using it, aligning with the platform's mission to put usability first.
Users can also enjoy other services, like a hub for play-to-earn (P2E) games and a Web3 presales discovery tool.
Furthermore, Launchpad supports a Metaverse Experience Library, allowing users to explore all available metaverse platforms and experiences.
Over time, several projects, from games to various planned decentralized applications, from data storage and sharing to taxi hailing, will all soon be accessible through interaction with Launchpad and its LPX token.
Conclusion
In our article, we analyzed three crypto crashed coins to buy in the dip as well as their market-dominating profit potential.
However, due to the volatility of the crypto market, investors are advised to trade cautiously despite the potentially substantial margins offered by these assets.
Disclaimer: The Industry Talk section features insights by crypto industry players and is not a part of the editorial content of Cryptonews.com.
---